The digital age (and especially 2020!) offers many opportunities to succeed as an ecommerce business. You can expand your reach through social media, harness an SEO (search engine optimization) marketing strategy, enhance your customer experience and brand persona in so many new and fascinating ways. That said, as ecommerce is an ever-evolving space it's a good idea to evaluate your current strategy and possibly consider a new ecommerce platform if your current one doesn't meet your business goals.
With 25 years of ecommerce website development experience, Guidance knows the best platforms, strategies, and solutions for ecommerce brands. Whether you're a B2C or B2B entity, knowing the best ecommerce solutions for businesses can give you a competitive advantage in 2021.
Considerations When Selecting Ecommerce Platforms
When reviewing your options, there are a few essential aspects to consider. This includes cost, user experience (UX), mobile-friendly design and scalability.
Cost
The cost of ecommerce platforms vary. There are usually tiers within a single platform, which are priced based on the breadth of features. Also, many platforms allow you to pick and choose from various additional tools in an a la carte manner. Some of the more advanced options are designed for large enterprises but many are suitable for small to mid-sized businesses.
In the end, you'll want to consider all the capabilities of each platform and how they align with the needs and goals of your online business. For many companies, the cost is a worthwhile investment, as it eventually boosts revenue and drives growth. If you're unsure which platform will provide your ecommerce site with the most value, we'd be happy to offer our expertise.
User Experience
Another crucial factor is UX. The ultimate goal with ecommerce is sales and growth but optimizing user experience is a vital stepping stone to achieving these objectives. UX includes a number of components, including navigation, site speed, searchable inventory, checkout experience and payment gateways.
An ecommerce platform should have several features that cater to user experience. It should essentially help you design a site that encourages visitors to stay long enough to purchase something while also enticing them to return. If they have trouble finding what they're looking for or run into a glitchy checkout page, there's a good chance they'll take their business elsewhere.
Mobile-Friendly Design
You might say mobile-friendliness is a subcategory of UX. After all, a projected 54% of all ecommerce sales in 2021 will be completed on mobile devices. When potential customers visit your site from their smartphone or tablet, it should load quickly and be easy to read and navigate without zooming in or out. Perhaps most importantly, it should be easy to purchase products.
As with other facets of UX, consumers are unlikely to stay on a website that's not mobile-friendly. With this in mind, the platform you choose for your business should have mobile-responsive design options, including search, navigation and checkout pages.
Scalability
Most businesses look to ever-expanding growth. For this reason, you should also take into account scalability when reviewing tools and platforms. Ask yourself the same questions you'd ask when purchasing a home. Is the ecommerce framework designed to encourage growth? Further, can it grow with your company or will you outgrow the platform as your online store expands?
As we mentioned, many ecommerce platforms have different levels, which cater to merchants of various sizes. If you begin on a basic tier, you can usually upgrade within a platform as needed, as long as it's designed for scalability. Guidance works with growth-oriented merchants of various sizes. If you're unsure which platform or which level to use, we're here to assist.
Shopify Plus
Many consider Shopify (including Shopify and Shopify Plus) to be the best ecommerce platform for small businesses. Like many startups and small merchants, you might already be using the platform to host your online store or as a retail POS (point-of-sale) system at a brick-and-mortar shop.
The basic Shopify plan is a multifaceted ecommerce tool that can be immensely helpful for a small business. You can select a custom domain, set up an ecommerce store, create a logo, track orders, access a library of free stock images, sell across multiple channels and use an efficient inventory system.
While the basic program provides considerable value, you might want to consider graduating to Shopify Plus, especially if you're looking to scale growth.
As a multi-channel ecommerce solution with tools from customizable storefronts to finding the optimal payment gateway, Shopify Plus can help enhance your online store and the customer experience in many ways. The award-winning platform offers an array of in-app tools that are essential for any business owner. Flow, for example, is a simplified workflow solution that automates complex and tedious processes. This frees up merchants and allows them to focus on a growth strategy for scaling their business.
Since Shopify Plus is a hosted solution for online merchants, the platform manages servers for all its stores. You can count on uninterrupted monitoring and frequent automatic updates to ensure optimal speed and performance without impacting the customer experience. Also, the platform backs all your sensitive data, including information about your customers and inventory, in secure cloud centers.
Shopify Plus in Action
When you sell products online, you need a secure cloud-based ecommerce platform both you and your customers can trust. Not only that, but if you want your business to grow, a scalable, robust solution with a broad range of features is crucial. Guidance is a Shopify Plus partner, and we recommend the platform for many of our clients that need to create an online store.
Our seasoned developers can help you migrate or set up your website on Shopify Plus. We're well versed in the platform's features, strengths, and capabilities and can determine which components will provide you with the most value. After developing your website and as your online business grows, Guidance will be available to make changes and help ensure it's still relevant to your brand's needs.
Shopify Plus for Hoonigan
Professional motor racing team and apparel company Hoonigan has a community of dedicated fans and a quickly growing audience. With hordes of followers visiting its website daily and a substantial, continuously expanding library of video content, the lifestyle brand needed to overhaul its website.
Hoonigan partnered with the expert developers at Guidance for the project. We created a migration strategy to move the site from Shopify to Shopify Plus. Shopify Plus was an ideal pick for the brand, as it offers comprehensive solutions for high-volume video content. The new site could accommodate a high level of traffic while upholding an entertainment aspect, allowing for large-scale content management, and honing in on a cross-selling strategy for clothing and accessories.
Read how Guidance drove over 50% increased revenue for Hoonigan.
Magento Commerce
Part of the Adobe family of digital solutions, Magento Commerce is an open-source ecommerce platform and CMS (content management system) that provides a range of integrated features to internet retailers. This includes cloud hosting, ecommerce business intelligence and sales-acceleration tools for online stores. While Magento is used by some of the most prominent brands in the world, it's also ideal for small businesses.
With Magento, you'll get a breadth of innovative solutions for developing a streamlined omnichannel sales approach with real-time inventory control. As a business owner in 2020, the quick need to introduce ecommerce capabilities changed how businesses function. The need to create an ecommerce platform or to shift into a hybrid model, finding efficient ways to manage these newfound cross channel needs is more important than ever. Whether your customers shop online, in stores, or place an order on your website to be picked up in person, Magento ensures they'll have a seamless experience.
Magento has many useful extensions you can add as well. This allows you to efficiently manage and customize your website content, marketing campaigns, checkout pages, payment gateway, customer support pages, FAQ section, accounting information and site security.
Magento Commerce in Action
Magento is free to download but you'll generally need to partner with a developer like Guidance to maximize its features. Guidance will evaluate your brand, analyze your goals and obstacles and develop a strategy to help you get the most out of Magento. As a Magento website development partner, we've assisted numerous clients in developing and customizing their ecommerce stores and mobile websites using the platform. We can help you not only realize but also achieve your ecommerce store's greatest potential.
Magento Commerce for City Chic
City Chic is a plus size fashion brand with a global reach. They operate more than 200 locations in addition to their ecommerce presence. Their female audience is conscious of fashion trends in general and a garment's fit for them individually. They want to feel bold, sexy, and unapologetically glamorous.
Before Guidance took on the project, City Chic operated stand-alone ecommerce sites in the US, Australia, and New Zealand. They later acquired two niche fashion ecommerce brands and decided to bring all five sites within one ecommerce platform. Guidance replatformed four ecommerce sites for City Chic and upgraded a fifth to prepare them for a new decade of growth. These sites serve customers on four continents, and the upgrades were completed in tandem with a design refresh, expanded integration for dropship vendors, and easy site administration.
Read how Guidance helped increase City Chic's revenue by over 33%.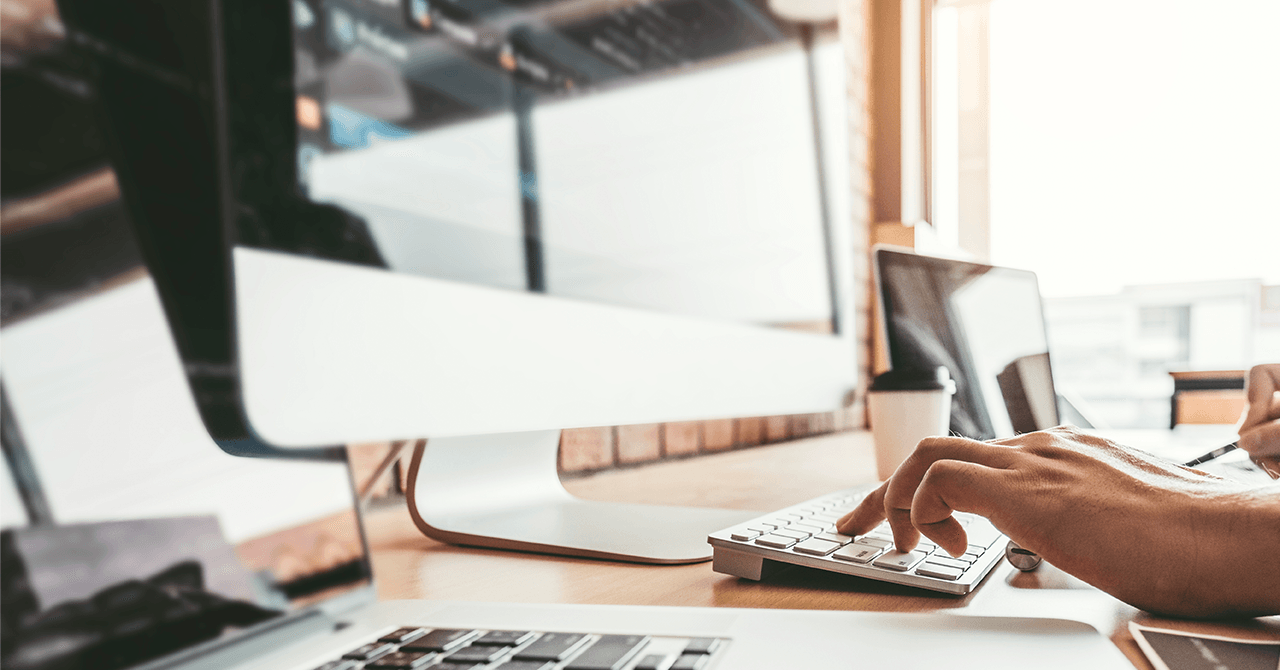 BigCommerce
BigCommerce is a SaaS (software as a service) ecommerce platform with vital features like web hosting, search engine optimization (SEO), customer groups and segmentation. With a plethora of capabilities and integrated solutions, BigCommerce is an essential tool for many businesses. It can boost online sales by helping merchants develop campaigns focused on their current and past customers.
The platform's mobile capabilities are some of the most valuable features. BigCommerce storefront themes are optimized for mobile browsing, images are automatically sized for mobile, and all mobile ecommerce websites are built for search engine visibility and fast load times.
Additionally, the platform can be used to analyze and optimize your overall online presence. This can ultimately help you improve your customer experience, create effective marketing strategies, and generate more website traffic.
BigCommerce in Action
BigCommerce is one of many ecommerce tools for businesses we recommend. When you partner with Guidance, we can analyze your purchase data to determine your customers' preferences and behaviors. Then we'll create a customized promotion strategy to drive more conversions and increase sales volume. BigCommerce is a comprehensive ecommerce solution for building websites, managing content, streamlining the checkout experience, and optimizing mobile apps. While the platform is used by many enterprise-level merchants, it's also an integral marketing tool for many small businesses.
When you're selling products online, an aesthetically pleasing, user-friendly website is a top priority. BigCommerce allows you to effectively showcase not only your products but also your brand's unique personality. This can help you scale your business and increase online sales by attracting new visitors and giving your existing customers a reason to keep coming back. BigCommerce is a critical component of many of our website development projects. The platform allows us to build and expand our clients' ecommerce websites, sync product information, optimize inventory management, integrate search functions, and enhance the purchasing experience.
BigCommerce for Farmer Boy
Farmer Boy is a Pennsylvania-based livestock machinery and equipment supplier with thousands of product offerings and exclusive barn construction solutions. Since the family-owned business sells agriculture supplies, systems, and services to B2B and B2C customers, it needed a new tech stack, a comprehensive replatform, and a full website redesign.
After assessing Farmer Boy's needs and goals, Guidance selected BigCommerce, as it could be used to create a minimalist online store with a compelling user experience, optimized UX, and a streamlined purchase path. We overhauled the checkout experience to include multiple delivery options and flexible shipping rates to tailor to the brand's customers. Playing to the strengths of BigCommerce, every aspect of the Farmer Boy website is also now mobile-friendly.
Read how Guidance won Best B2B Solution Award for Farmer Boy.
Episerver
With unmatched ROI (most see a triple digit return in just a few years), extensive customer personalization and almost unlimited API integration capabilities, it's no wonder that many top commerce brands use Episerver.
Episerver is a digital experience platform for commerce companies looking to boost their ROI while providing the best experience possible for their customers. With data and artificial intelligence tools, Episerver allows you to learn from your customers and create a customized digital experience that is tailored just for them.
Episerver's best-in-class CMS allows commerce companies to manage payments, orders, customer data, product catalogues and many other rich digital experiences all from a single interface. One of Episerver's greatest strengths is its seamless integration with an extensive list of APIs - allowing commerce companies the ability to connect and manage all their necessary tools to this single cloud-based platform.
Episerver in Action
To get the most out of the extensive capabilities offered by Episerver, you'll need an experienced partner like the Guidance Episerver development team. Our team of experts on Episerver's offerings are committed to creating a commerce site that is reflective of your values, brand and services.
No company is the same and their digital customer experience should match that uniqueness. When a customer has an online experience that is easy to use and customized to their interests and needs, they are more likely to become a longtime customer. The Guidance team can utilize all of Episerver's functionalities (AI, Cloud management, API Integrations, etc.) to create these kinds of customer experiences while also prioritizing your company's goals.
Episerver for Benefit
Benefit is more than a cosmetics company, it's a lifestyle brand focusing on making women feel their best! With over 42 sites worldwide, Benefit needed help replatforming their digital global reach while not sacrificing their customer story. Benefit knew they wanted to use Episerver and partnered with Guidance given our extensive experience with Episerver's ecommerce platform.
As mentioned above, Benefit had been updating all of its 42 sites (languages, products, etc) from different platforms. Episerver allowed them to integrate into one system and then easily manage them from one centralized location, giving them capability to make changes to all their sites from one location. Plus, Episerver's content management solution allowed the Benefit team to make changes to each site in a more efficient manner. Not only did this make customer experience more streamlined and enjoyable, it also enhanced the Benefit content team's internal usage as well.
Guidance was able to implement several API integrations to further expand the customer journey and Benefit's ROI. Guidance implemented a third party plug in by Smartling that creates automated translations for all of Benefit's global content and product pages. Guidance also implemented the augmented reality (AR) Brow Try-On feature. This third party integration allows users to see what different brow looks would look like "live". They can then purchase the necessary products to achieve this look directly on the Benefit website or through an in-store experience.
All in all, Guidance was able to reach Benefit's goals around the customer journey, increase their customer engagement with a series of Episerver supported third party integrations, and replatform their 42 global sites onto the single Episerver platform!
Read how Guidance replatformed 42 global sites for Benefit.
Guidance is Your Trusted Ecommerce Developer
Guidance has the knowledge, experience, and solutions to propel your online business forward in 2021. Reviewing different tools and platforms and determining which will provide businesses with the most value both now and down the road is what we do best. Contact us to find out how we can help grow your business.