The COVID-19 pandemic severely impacted the brick-and-mortar shopping experience, forcing some businesses to rush into ecommerce without a strategy, while those with existing online stores had to scramble to keep up with the major shifts in demand. While ecommerce may have been the emergency outlet for many businesses, seeing it as a last resort is near-sighted at best.
With even more competition in the waters of ecommerce, you have to do more than build a killer website to avoid sinking. You need to encourage people to show up.
That's where a BigCommerce marketing strategy and BigCommerce partners come into play.
With the help of this ecommerce platform, you can launch a successful ecommerce store that's as beautiful as it is effective. And with the right marketing strategy, you can drive more traffic, boost your revenue, and retain customers post-purchase, no matter the circumstances.
To take full advantage of this thriving platform, revamp your existing marketing strategy to capitalize on BigCommerce's built-in features. By adapting their SEO strategies, email marketing integrations, and their focus on the rise of social media, your company will see online sales like never before.
Instead of using ecommerce to dig yourself out of a hole, BigCommerce can help you build yourself a mountain.
BigCommerce: The Key to Your Business' Success
The key to success in ecommerce is finding a service that grows as you do.
BigCommerce does just that. With its impressive backend and an extensive array of built-in features, this ecommerce builder is ideal for companies that want to scale quickly and don't want to wait for their online store to catch up. While Wix and Squarespace are easy-to-use, BigCommerce offers integration, robustness, and customizability that is unmatched.
And with an average yearly growth rate of 28% for small business users, the numbers don't lie.
How do you use this stellar ecommerce platform for your own growth? Read on to find out.
Jump on the SEO Bandwagon
Most ecommerce builders know how to nail the general aesthetic and structure of a good online store. But where most stop at creating an attractive online storefront, BigCommerce keeps going.
BigCommerce helps you build an ecommerce platform that sells products, rather than simply displaying them. All while keeping Search Engine Optimization (SEO) in mind.
All BigCommerce sites come with SEO-friendly functionality, including automatic sitemaps, microdata, sitewide HTTPS, optimize URLs, and search-friendly themes.
A BigCommerce integration will allow you to have a marketing plan that focuses on the customer and the conversion rate.
With BigCommerce, you can create a consistent, relevant blog to establish thought leadership in your industry, modify your URLs to adhere to your marketing strategy and make your business more searchable, and be able to conduct market research to determine the right keywords to integrate into your copy.
Further, you can track URL changes and redirects using BigCommerce's built-in URL adjustment feature. Don't stop optimizing at long-form blogs. Amp up the SEO on web copy and social media posts. Control which pages Google crawls by editing your Robot.txt file.
Plus, use BigCommerce's Google Shopping integration to reach more customers and optimize your listings.
It's Not Just the Thought That Counts
Simply posting click-worthy blogs is not enough to generate real customer interaction from your SEO strategy. As the numbers across digital marketing show, you have to make these features useful, readable, and relevant. Not only that, but they have to establish the writer (a.k.a. your business) as a reliable authority on the subject.
The more effort you put into your copy, the more clicks you'll get on your product inventory.
Here are a few examples of how to boost your blogs without breaking the bank.
Write thoughtful, concise, and actionable CTAs (calls to action).
Avoid writing overly dense text walls.
Produce content relevant to your industry and product line.
Present your product or service as the solution to the problems you write about.
Hire talented writers to infuse every word you post with the right brand voice.
Embrace Email Marketing
Despite the rise of the internet's many fad communication methods, email has managed to claim the business communication game like no other.
Don't let this tried-and-true tool go to waste. With BigCommerce, you can up the ante on your email marketing with just a few clicks.
Email Marketing Platform Integration
Email marketing remains one, if not the most effective tools for generating sales and creating loyal customers. To optimize the immense value of email marketing, use BigCommerce to integrate with existing platforms like Constant Contact, MailChimp, and G-Suite. You don't have to reinvent the wheel, just focus on what you do best and let the BigCommerce marketing strategy do the rest.
Customer Segmentation
Customer segmentation is the process of dividing your broad customer base into different groups (or segments) based on shared characteristics.
Rather than a one-size-fits-all approach, this process allows you to efficiently target various audiences to maximize your marketing efforts. This allows you to easily optimize for customer retention and acquisition.
BigCommerce's email marketing integration and the Customer Groups feature allows you to target different customers through various methods. For example, make one-time-shoppers loyal customers through special offers based on cart, search, or purchase history. Or attract wholesale customers by offering discounts on bulk purchases, while keeping that feature hidden to retail shoppers.
But, don't just focus on attracting new customers. Targeting existing customers through reminder emails, holiday cards, newsletters, and personalized rewards is another great way to raise your conversion rate.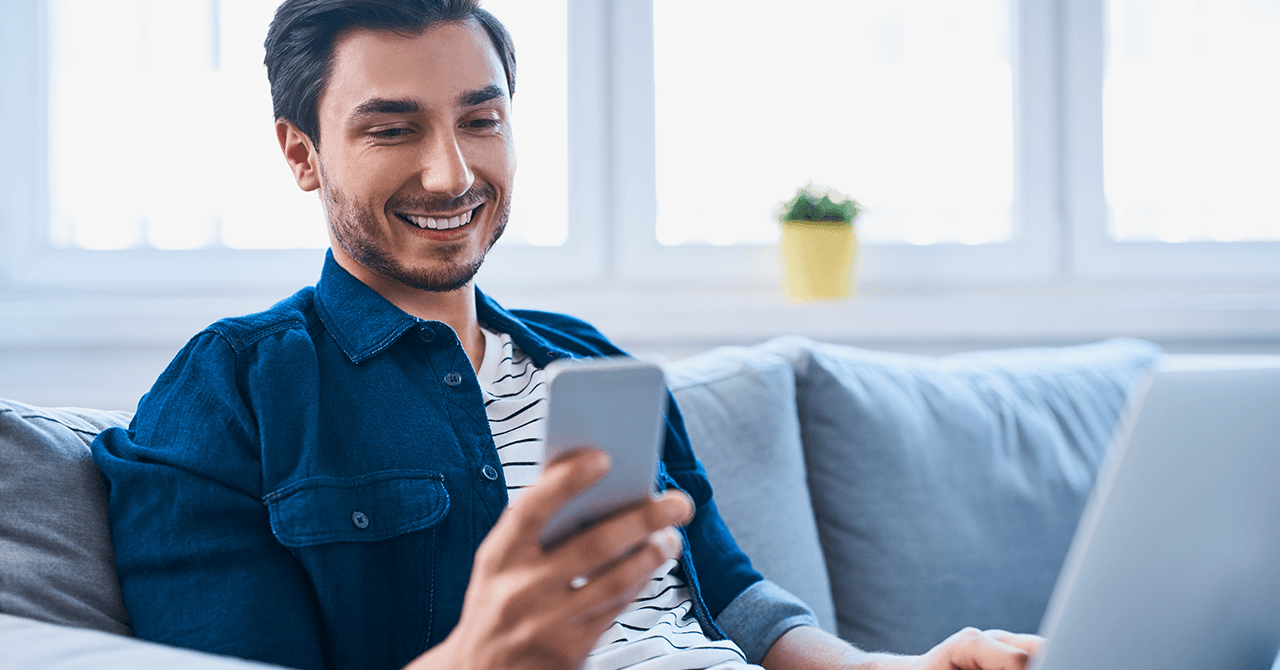 Abandoned Cart Saver
You may not realize it, but customer cart abandonment costs you money. BigCommerce's built-in abandoned cart saver makes it easy for you to remind customers of the exciting products they left in their cart. You can also fully customize your reminder emails so you can stay on-brand while recovering lost sales revenue.
This feature is ideal for any online store. Because sometimes, customers just need to sleep on it.
Loyalty Program Integration
Everyone loves to feel appreciated. That's why loyalty programs are essential to any marketing campaign. However, don't waste unnecessary energy or money developing your own loyalty program.
Instead, take advantage of BigCommerce's integration with apps like S Loyalty, Yotpo, Smile.io, and more.
Loyalty programs attract one-time customers back to your store while also tempting new shoppers with easy-to-access perks. And with BigCommerce making it so easy to integrate them into your platform, loyalty programs will only help you grow your committed customer base.
These methods can be applied to internal marketing too. Whether you sponsor company-wide giveaways, contests, or shoutouts, take advantage of the email marketing platforms at your disposal and use them for your internal communications as well.
Now more than ever, you need to keep your employees inspired. After all, if they don't believe in your business, no one will.
Ride the Social Media Wave
Let's face it: social media is here to stay. Fortunately for business owners, it has far more uses than producing quotable tweets and inexplicably catchy dances. Social media advertising and influencer marketing can help you expand your reach and drive new traffic to your ecommerce site.
You just need the right tools to do it.
BigCommerce helps you get savvy with social media through several built-in features like Social Sharing, Facebook Ads Extension, Multiple Channel Advertising, and BigCommece's new Instagram integration.
Adding social sharing buttons to your products and services can help you easily gain some free promotion from your loyal customers. Happy shoppers can share their purchases to various channels, including Facebook, Pinterest, and Twitter.
The Facebook Ads Extension allows you to seamlessly connect your BigCommerce store to Facebook Ads. With Facebook advertising boasting an average ROI of about 152%, it behooves any business to take advantage of this resource.
Multiple Channel Advertising allows you to present one cohesive product inventory and sync it across multiple social media and content sharing channels like Facebook, Pinterest, Instagram, and more. This allows you to take full advantage of the various platforms at your disposal, grow brand awareness, and provide a unified experience for customers.
Finally, the new Instagram integration, customers can connect to your store and make purchases without ever leaving the app.
Let Guidance Be Your Guide
Despite its manifold benefits, BigCommerce has been faulted for its somewhat inaccessible nature and steep learning curve for new users. As with many things in this world, the more robust and advanced a program, the harder it is to use.
That's why we're called Guidance. As a leading commerce service provider, we're here to guide you through the thick and thin of this process.
As your BigCommerce Partner, our team can help you seamlessly implement your BigCommerce marketing strategy so you can get to the finish line, without worrying about the bumps in the road.