In mid-March, as COVID-19 was spreading around the world and shelter at home orders were starting to be issued, many predicted a surge in ecommerce sales.
According to a recent analysis by ACI Worldwide of hundreds of millions of transactions from global online retailers, these predictions have held and transaction volumes in many retail sectors saw a 74% increase.
The growth has been far from evenly distributed as a further analysis of specific product categories reveals deep declines in once-popular categories, including men's and women's formal apparel and event/party supplies.
For some ecommerce companies, demand has largely disappeared. This is particularly true for businesses that are selling expensive, "non-essential" products like expensive handbags or watches. If you are in the segment of merchants with low consumer demand, we understand this is a particularly challenging time. Yet amidst this uncertainty, there are ways to modify and grow. Here are 5 tips to help you adapt and evolve your ecommerce.
1. Be human
As millions continue to practice social distancing and social isolation, a new barometer for customer experience is emerging. How will the businesses we frequent and depend on deliver experiences and services that meet our new needs with empathy, care and concern? While the initial wave of "what we are doing to respond to Covid19" emails from merchants has largely passed, there is now an opportunity to demonstrate your humanity and think of how you can genuinely help others.
We are seeing this helping spirit from merchants of all sizes. New Balance has dedicated a portion of their U.S. factories to develop, manufacture and deliver face masks to hospital communities.
Two Guidance clients were able to pivot production to meet the needs of the crisis.
Rubie's Costumes, the world's largest designer & manufacturer of halloween costumes and accessories, took to social media with a direct offer to help New Yorkers and their urgent need for personal protective equipment (PPE).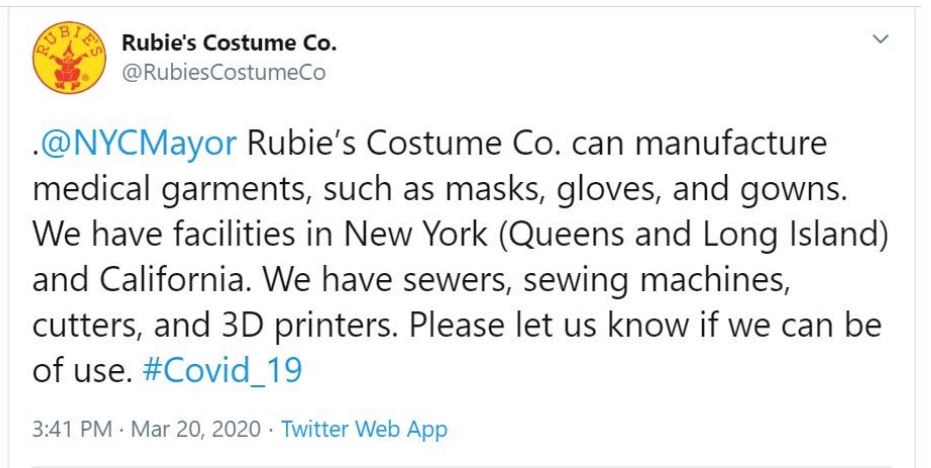 Smile Direct Club, the industry pioneer and first direct-to-consumer medtech platform for teeth straightening, is helping to supply hospitals with equipment. Using STL3D printing files, their manufacturing facility is able to print face masks, face shields, respirator valves and other supplies. And their global HIPAA-trained contact center team can further assist in health aid efforts.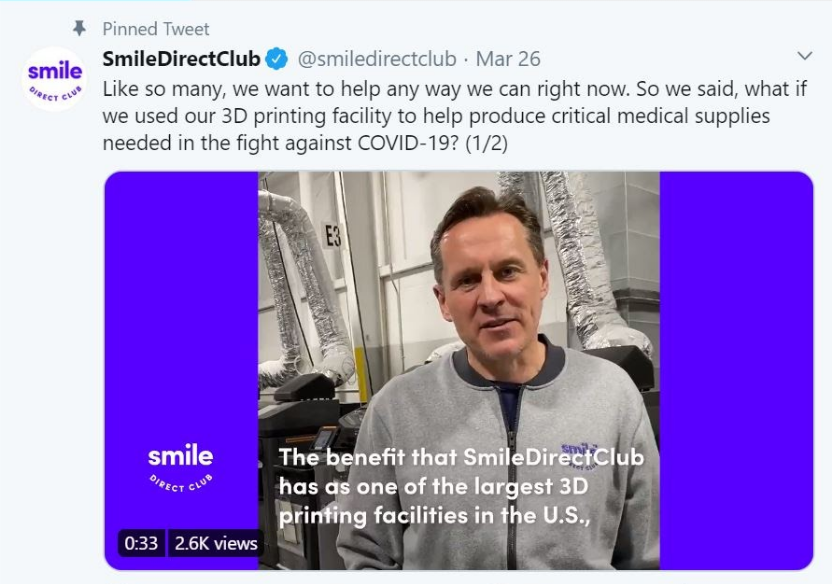 2. Think content and context, not commerce
As we are spending more time online, customers increasingly crave content. If you are unable to move the needle with sales right now, there is an opportunity to curate content that can pay off in the longer term. For example, with many fitness centers closed, Planet Fitness developed a creative way to keep current customers and new audiences in shape without physical access to a gym. Their "United We Move" video content is available on-demand via their app and also streamed on Facebook Live.
Beyond video content, think of ways to engage your current customer base and reframe your products in a way that positions them as a want versus a need. For example, is there a marketing message around "pampering and self-care" for your products? Could you create a blog series around that?
Or, is there a way to associate your products with the reality of the times? Hugo Boss has historically been known for their business attire, but decided to focus their business on their casual-wear line since most are sheltering at home and craving comfort wear.
This is also a great time to update your product descriptions and upgrade your content by thinking about the importance of content across the entire customer journey.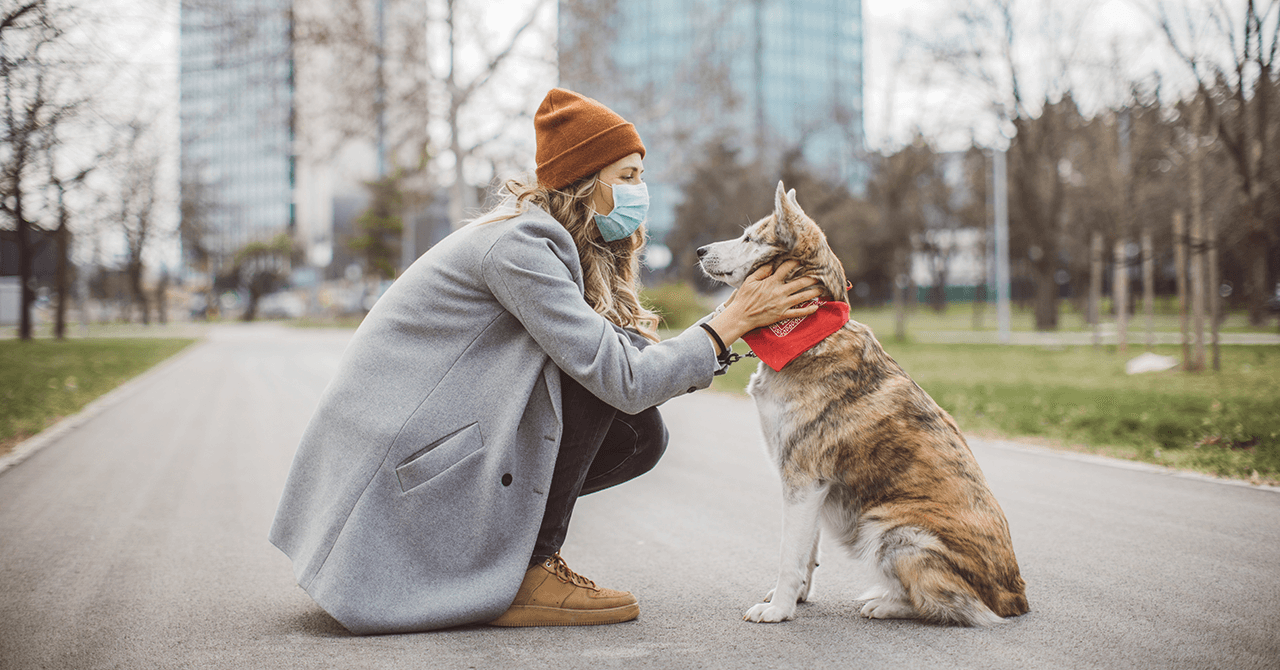 3. Find new ways to be discovered
As consumers shift away from actively spending on "non-essential" products in the short term, look for ways to invest in the awareness and consideration phase of the customer journey to influence future sales. Consider short-term SEO efforts around useful and informative content that aligns with your brand and brings them to your online store. To identify emerging trends, what keywords are essential to your online store? And what happens when you add modifiers like "at home" or "indoor" to those keywords? Google Trends is a good place to see what people are searching for and what is currently trending.
In addition to search, customers are looking to social media for content and connection in the absence of "IRL" (in real life) experiences. From virtual showrooms to virtual wine tastings, brands are getting creative with their social media channels to attract new audiences and engage existing ones.
Another way to improve your business during this time is to test, test, test. From testing new acquisition channels like search and social as well as implementing tests to actively convert the traffic you have, now is a great time to develop a test and learn roadmap.
4. Rethink your supply chain
Even if you aren't experiencing supply chain interruptions, the Covid-19 crisis has been a catalyst for merchants around the globe to rethink their supply chains. Now is the time to explore sourcing and production in new areas so you are not location-dependent or reliant on a sole supplier. Domestic production is an option which may cost more but allows for flexibility and continuity. Short term, this may cause extra overhead and relationship management. But it may also result in a lower price and or higher quality as your volume and leverage increases over time.
5. Dust off your "if I only had more time" list
There could be dozens of projects on your ecommerce roadmap that have been lingering in the "If I only had more time" bucket. You might have been focused on revenue generation. You can take those projects off the back burner and focus on enhancing your current ecommerce website. Two immediate priorities could be a security audit and ensuring that your online store is ADA compliant.
The kind of disruption presented by Covid-19 is unprecedented and spawning new customer behaviors and values. Particularly in times of crisis, messaging and behavior will have both an immediate and lingering effect on future demand and sales. There are still opportunities to make your business even more resilient in the long term by being human, focusing on the things you CAN do and making a memorable impact.