"You can't fix what you don't measure" runs a popular adage. Metrics are certainly imperative to assess performance within an organization. But they are equally important when it comes to optimizing your partnerships as well. What items should you be looking at? Guidance has identified a few Key Performance Indicators (KPI) that you need to consider to ensure that your partners will measure up to expectations.
Measure to Enhance Clarity and Reduce Misunderstanding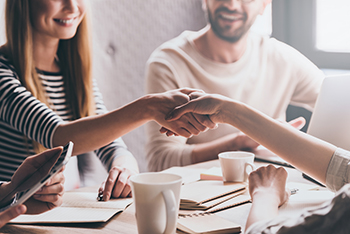 First, you need to have clarity about your partner and what you expect of them. In particular, you should utilize or develop a
checklist
of the characteristics that matter most to your business. For example:
How high is the partner's skill-set?
Do they have a strong track record?
Do they communicate well?
Do their values and mission line up with yours?
Second, you need to be measuring the outcomes of your collaboration. These include joint projects and deliverables. You should always insist on
Scope of Work
documentation for all the mutual work activities that you and your partner undertake. SOW documents clarify what you should expect of each other, which reduces the chances of misunderstandings. They also help gauge progress towards objectives and in keeping costs in line.
Metrics that tie into both you and your partner's performance include:
Did they meet the appropriate timelines?
Are they on budget?
Have technical challenges been properly addressed?
Have outstanding invoices been paid?
Did everything happen that was supposed to happen?
Was the Net Promoter Score (NPS) completed? Are the results satisfactory?
Assessments Improve Working Relationships
Next, you need to assess not just outcomes, but also the relationship process. This refers to the actual experience of working with your partner. For example:
Is communication handled well by both parties?
Are differences resolved with fairness and a sound sense of reason?
Are the partners responsive to each other's concerns and needs?
Is there a high level of trust between the parties?
Are friction and creative tension resolved successfully?
Is there transparency?
Are both parties on the same page most of the time?
Do the two cultures work well together?
Is there a high level of mutual respect?
Establishing Partnership KPI in Advance Reduces Risk Going Forward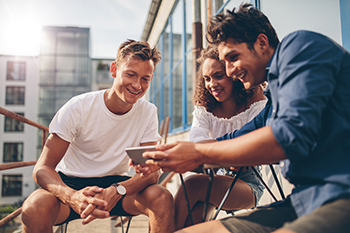 These considerations are only a partial list of the things partners need to discuss ahead of time and measure on an ongoing basis. There are various schools of thought when it comes to partnership assessments. Further, there are multiple
tools
for monitoring and evaluating these metrics. Which ones you opt for, are arguably less important than the simple fact that it's important for you and your strategic partner to have a dialogue about how you will inspect and gauge your relationship.
As a general rule, the more buy-in you have regarding your partnership assessments, the more effective they will be. Of course, both parties will have to agree on a number of things:
How will assessments be conducted?
Who will participate in them?
How often will evaluations occur?
Will they be conducted internally or externally?
How will you act on them?
Takeaway
Ideally, establishing
KPI
for your partnerships should help you work more effectively with them. It takes effort, discipline, and careful planning to get two cultures coordinated so they work together seamlessly towards shared goals.
Documentation, benchmarks, and periodic measurement builds trust, fosters transparency, and helps keep everyone on the same page. Giving thought to the KPI ahead of time will help ensure your partnerships are productive and carry less risk.