"You can't fix what you don't measure" runs a popular adage. Metrics are certainly imperative to assess performance within an organization. But they are equally important when it comes to optimizing your partnerships. What items should you be looking at? Guidance has identified a few Key Performance Indicators (KPI) that you need to consider to ensure that your partners will measure up to expectations.

In order to begin assessing your partner performance metrics, let's first start by breaking them into two main types of key performance indicators (KPIs): Strategic KPIs and Financial KPIs. While strategic KPIs evaluate factors such as competitive advantage, risk assessment, and partner engagement, financial KPIs evaluate measurements such as, revenue, transaction frequency, and customer value. With that in mind, let's jump into the specifics of each.
Strategic KPIs
Strategic key performance indicators (KPIs) are intangible performance measurements used to determine the success of a business activity or engagement. These prove to be important as they assist with the mitigation of potential risk and ensure the partnership is beneficial and productive.

Below is a list of strategic KPIs that will help determine whether a partnership is worth exploring, maintaining, or restructuring:



Finding the Right Strategic Partner and Identifying Risks:

Choosing the right strategic partner requires more than evaluating the financial upside, it also means ensuring they have business values that align with your own. If this potential partner doesn't believe in the same level of transparency or align with your overall goals, the misalignment could have disastrous effects. Informal or delayed responses to important matters, deferral to absent authority, or lack of engagement are just a few examples of risks that should be noted when identifying the right strategic partner. To choose the right partner, you need to have clarity about your partner and what you expect of them. In particular, you should utilize or develop a checklist of the characteristics that matter most to your business. For example:

How high is the partner's skill-set?
Do they have a strong track record?
Do they communicate well?
Do their values and mission line up with yours?
Scope of Work: You should always insist on Scope of Work documentation for all the mutual work activities that you and your partner undertake. SOW documents clarify what you should expect of each other, which reduces the chances of misunderstandings. They also help gauge progress towards objectives and in keeping costs in line. Metrics that tie into both you and your partner's performance include:
Did they meet the appropriate timelines?
Are they on budget?
Have technical challenges been properly addressed?
Have outstanding invoices been paid?
Did everything happen that was supposed to happen?
Was the Net Promoter Score (NPS) completed? Are the results satisfactory?
Partner Engagement: Regardless of the platform used for communication, an online portal, email, or in-person/video meetings, it is imperative that there is clear partner engagement. Prioritizing partnership engagement strengthens communication and displays the partner's commitment to your company and its goals.
Partner Satisfaction Survey: Partnership satisfaction surveys can be created at any time during the partnership, not just at its completion. Regular partner check ins and assessments are known to improve working relationships, maintain goal alignment, and help both parties gather feedback on the working relationship. Examples of partner satisfaction surveys include: Anonymous multiple choice response formats, business review sessions, one-on-one discussions with the management team, and informal discussions with the account manager. Some questions to include are:
Is communication handled well by both parties?
Are differences resolved with fairness and a sound sense of reason?
Are the partners responsive to each other's concerns and needs?
Is there a high level of trust between the parties?
Are friction and creative tension resolved successfully?
Is there transparency?
Are both parties on the same page most of the time?
Do the two cultures work well together?
Is there a high level of mutual respect?


Financial KPIs
Financial key performance indicators (KPIs), also known as Measurable Data KPIs, are tangible performance metrics used to indicate the financial success of a partnership. Unlike strategic KPIs which rely on qualitative analysis, financial KPIs use quantifiable data to determine the success of a particular partnership.

Listed below are a few examples of financial KPIs that are important to measure with any business partnership:
ROI Measurement: ROI stands for "Return On Investment" and is used to evaluate how effective the partnership investment has been. ROI compares the financial return of an investment against its total cost. A few measurements that can help asses ROI include:

Click through rate: The ratio of clicks against impressions, typically displayed as a percentage.

Cost per lead: The cost effectiveness of marketing campaigns to generate new leads for the company. Leads are individuals who have expressed interests in the particular product or service.
Conversion Rate: The number of times a website link has led to a sales purchase compared to the number of times the link was clicked, given in a percentage.
Lifetime Value: An estimation of the average revenue generated from a customer throughout their lifespan.
Customer Satisfaction: It is imperative to understand which partners are selling, marketing and supporting their customers successfully. Failure to do this could lead to unhappy customers, affecting overall sales and revenue. Although revenue or engagement may speak for itself, surveying customers on their satisfaction with the end result of the partnership's services is crucial to best understand if the partnership is or was successful.
K-Swiss: A Partnership Success Story
At Guidance, we know that utilizing key performance indicators is the key to having an efficient and successful partnership.
When K-Swiss first realized they weren't operating at their maximum ecommerce potential, they decided to make a partnership change and relied on Guidance's expertise to accomplish a full ecommerce migration.
Shopify Plus was the ideal solution as it allowed for K-Swiss' nine international sites to be housed in one platform, while also accommodating the personalization needs of a world renowned brand. With Shopify Plus, K-Swiss was able to reduce costs, create consistent customer experiences and simplify management of virtual storefronts across multiple markets and currency regions. As the result of the engaged and motivated partnership between the K-Swiss and Guidance teams, all nine ecommerce site migrations were accomplished within just eight weeks.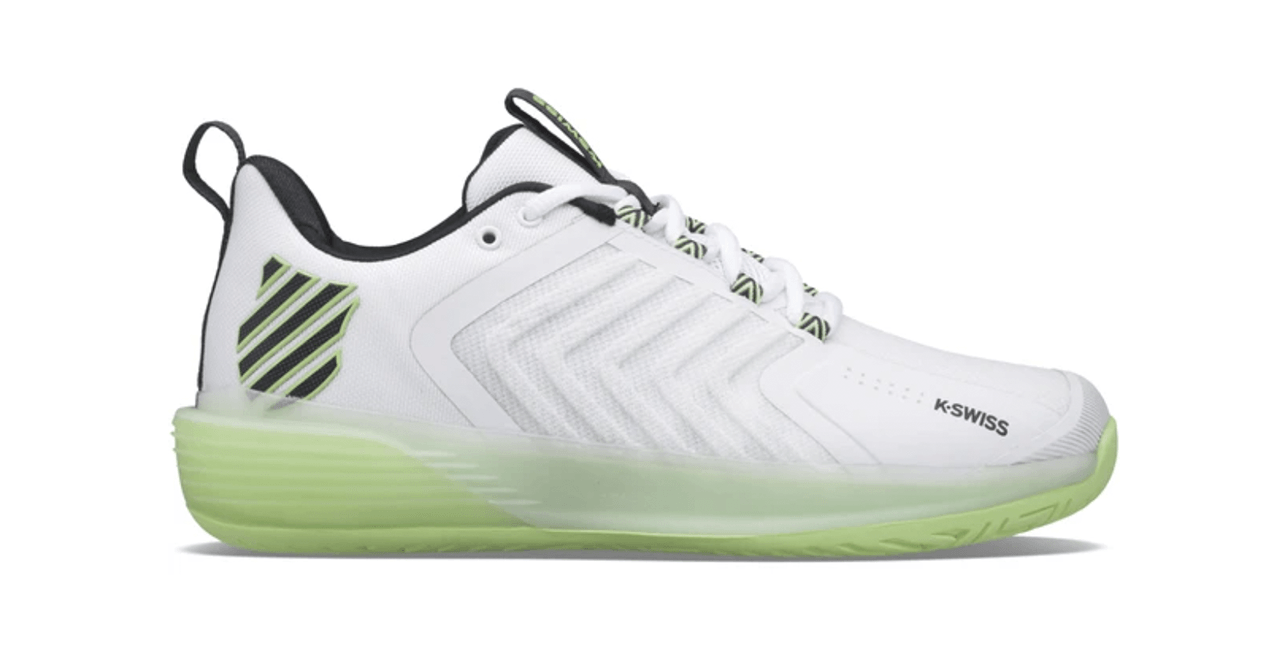 There were many aspects that made this a successful partnership. Early on, Guidance and K-Swiss completed a KPI analysis to determine if the migration would be beneficial to performance, efficiency and revenue in comparison to the current contract held with their ecommerce platform.
The consideration of strategic KPIs such as overall engagement, proven expertise, and company values and culture were key in the success of the K-Swiss engagement. With only 8 weeks to complete the project, it was essential that both companies had a clear understanding of the expectations and were able to communicate effectively throughout the project. Without identifying these two key strategic performance metrics early in the process, the project could have been unsuccessful.
Financial KPIs were also an important consideration before, during, and after the partnership. At the front end, Guidance's expert ecommerce team was able to show K-Swiss the projected financial benefits of the Shopify Plus migration. Since Guidance has partnered with other large enterprise brands, they were able to show proven examples of how the migration would not only bring more sales to the websites, but also bring down internal cost by simplifying the backend management for the K-Swiss team. Since reducing costs was a primary goal for K-Swiss, knowing that they were avoiding increased expenses and saving their team management time, these financial KPIs were influential in the decision to go forward with the partnership.
Key performance Indicators are an extremely important and useful tool to businesses looking to expand their capabilities and services strategically with the least amount of risk possible. Making sure to utilize them to assess partnership performance will keep you on a clear path towards your goals.
To read more about this partnership, visit our K-Swiss Case Study.
Takeaways
These considerations are only a partial list of the things partners need to discuss ahead of time and measure on an ongoing basis. There are various schools of thought when it comes to partnership assessments; however, regardless of the approach what's most important is that you are measuring at all.

Ideally, establishing KPIs for your partnerships should help you work more effectively with them. It takes effort, discipline, and careful planning to get two cultures coordinated so they work together seamlessly towards shared goals.

Documentation, benchmarks, and periodic measurement builds trust, fosters transparency, and helps keep everyone on the same page. Giving thought to the KPI ahead of time will help ensure your partnerships are productive and carry less risk.