You've built a breathtaking ecommerce site through Shopify Plus but you may be observing that your customers aren't coming back after one or more purchases. They meet your target demographic, they seem to enjoy your products, and they even leave good reviews. How do you turn occasional shoppers into loyal customers? This is where the ReCharge Shopify partnership can help. Recharge is a Shopify app that allows you to add subscription functionality and recurring billing into your ecommerce platform. Read on to find out exactly how ReCharge works with Shopify, and how you can take advantage of its capabilities on how it works behind the scenes, during the customer's shopping experience, and even after a customer's purchase.
ReCharge, Shopify and How They Intertwine
ReCharge's specialty is in recurring billing. This simple addition to your ecommerce store can prove tremendously profitable. Thanks to ReCharge's easy integration into Shopify's existing platform, you can swiftly give your customers the option to subscribe to your shop. This helps to reduce churn rate, increase customer loyalty, and boost your bottom line.
But how does adding recurring billing do this? Simply put, the one-time purchase process is surprisingly inefficient. After a customer adds their product to their cart, they must take the time to input all their payment and shipping details in checkout. However, once they've purchased the product, all their payment details are wiped clean. To repurchase these same products in the future, or any new products, they will have to complete the entire checkout process from scratch.
Making recurring subscription simple through the ReCharge app solves this problem and skyrockets customer retention and revenue. Once customers go through your Shopify store's checkout, their payment information and order preferences are securely stored on ReCharge's third-party site. After that, recurring orders are processed automatically, turning shoppers into subscribers and churn into recurring revenue.
Integrating ReCharge into your Shopify store offers you more than just recurring billing options. It also presents exciting opportunities for back-end customization and enhanced user experience. Behind the scenes, ReCharge can give your ecommerce site a leg-up through recurring order modification, the ReCharge API, and Shopify app integration.
Recurring Order Modification
ReCharge makes it easy for site administers to add convenient options for customers to personalize their subscription experience. You can easily change the delivery interval to meet your company's needs. Customers can receive their subscription on a weekly, monthly, or quarterly basis (or change it up even more).
You can build preset subscription packages. This allows you to create unlimited sets of subscription "boxes" to offer your customers. Combine any of your top inventory picks and modify your selections based on different themes like holidays, seasons, and more!
You can give customers a "mix-and-match" option. This gives your customers the ability to build their own subscription sets from any of the products that you've made available for recurring orders. Not only does this allow for a more personalized experience, but it's also a favorite among shoppers that love flexibility.
The ReCharge API
The ReCharge API allows your developers to use their imaginations and let their creativity run wild. These powerful features let you completely rebuild and revamp every phase of your customer's shopping experience. This amount of control is ideal for creating a unique subscription platform that highlights your brand and keeps customers engaged. Change everything from buttons, scrolling, product displays, and more. Thanks to the ReCharge API, your site's high-level functionality is fully in your hands.
Shopify App Integration
The ReCharge app's core focus is recurring billing, and they do it to the nth degree. However, it is also built to seamlessly work with other Shopify-approved apps to elevate your customer experience. With these integration capabilities, you never have to choose between excellent recurring billing and other must-have functionalities.
Here are just some of the apps you can add to your subscription platform:
Google Analytics
MailChimp
ReferralCandy
LeadDyno
Glew.io
Klaviyo
LoyaltyLion
One Click Upsell
Churnbuster
Gorgias
Klaviyo
CartHook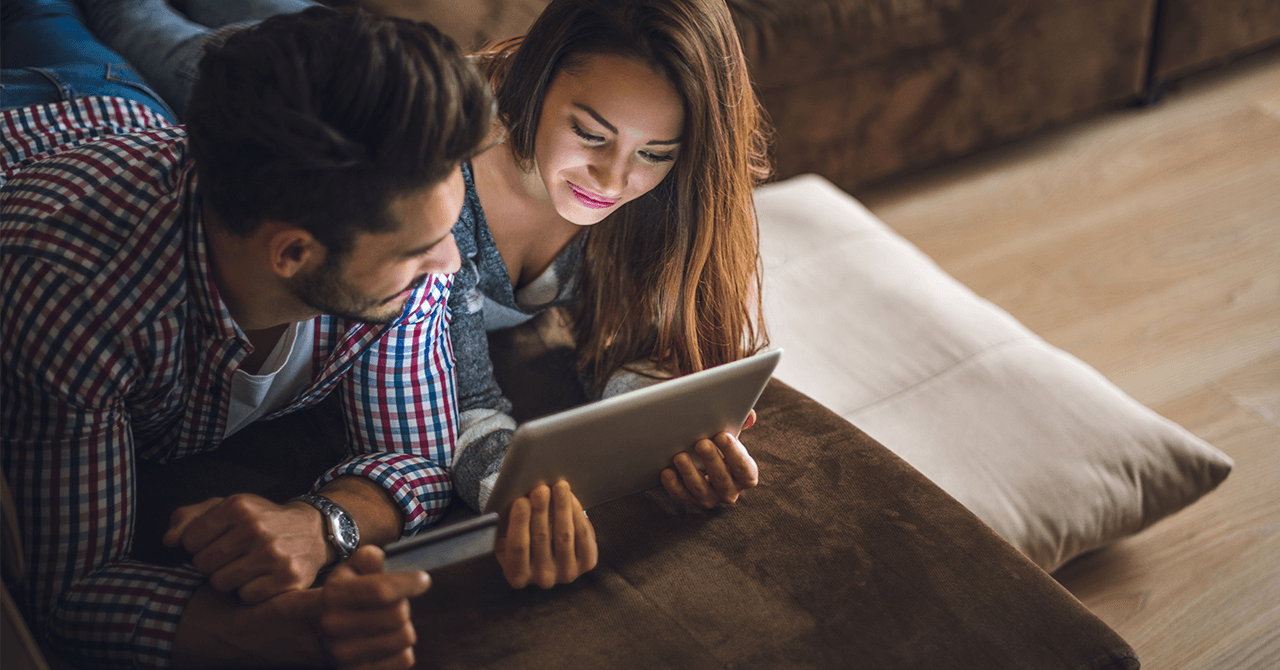 ReCharge's Shopping Experience
Once you've built the ideal platform for making recurring orders, you still have to focus on the real-time shopping experience. Here are some ways that ReCharge plays a role in the customer journey from the time they click onto your site through checkout.
Customer Portal
Customers making a recurring purchase through your Shopify store are led to ReCharge's customer portal. While still secure and directly linked to your Shopify, this portal can be customized to fit your brand aesthetic.
You can do this easily through the highly flexible ReCharge Theme Engine. This theme engine makes it easy for you to tailor your UI controls, placement, and animations to your business's existing style, while also maintaining a seamless shopping experience.
Checkout
The checkout process for a recurring order is separate from Shopify's default checkout page. With these types of orders, the user is brought to ReCharge's secure checkout. They will be prompted to create an account on the platform before continuing. Although it is a separate page, you can still modify its design to align with the rest of your online store by using CSS. That way, you can maintain a cohesive and convenient shopping experience throughout.
In addition, customers don't have to jump through hoops to buy subscriptions while also buying non-subscription items. ReCharge allows users to purchase both one-time and recurring items in the same cart, all through the ReCharge customer portal. This makes shopping simple and satisfying.
One thing to consider is ReCharge will only allow you to use the same payment processor that you use for your Shopify store. These are limited to Authorize.net, Stripe, and BrainTree.
Cancellation Prevention
The ReCharge add-on also comes with built-in cancellation prevention. Uncertain shoppers who are clicking out of their cart are prompted with incentives and questions before exiting. You have control over these flows and can ensure these messages align with your brand.
ReCharge Works After Purchase to Keep Customers Hooked
The work doesn't end once a customer makes a purchase. Even though a subscription order helps to retain shoppers better than one-time purchases, you can still do more to keep them hooked. Just how ReCharge gives you customizability and control in your shop's back-end development, it also brings flexibility to the forefront. This allows you to give your customers the options they need to leave happy and, more importantly, come back happier.
Here's how it works.
Automated Workflows
ReCharge features automated workflows that allow you to send customized prompts to shoppers based on their subscription history. While analytics aren't directly built into the app, ReCharge integrates with a variety of Shopify-approved analytics platforms that can inform your automated workflows for optimized customer engagement.
A couple of examples include converting Customers into Subscribers by sending them automatic messages to sign up for a subscription at the end of a free trial. Offering frequent one-time customers an easy way to join by offering discounts on relevant subscription items. And finally, the ability to curate free samples and free-trial offers based on the customer's purchase history.
Subscription Management
The ReCharge app add-on doesn't just stop at creating recurring orders. It also helps shoppers easily manage their subscriptions through the customer portal. This cuts down on customer service demands and gives your shoppers something to cheer about. Everyone loves options, right?
From their account, customers can modify their subscriptions in the following ways:
Switch out, add, or remove products
Adjust item quantities in cart
Cancel the subscription
Change the delivery interval
Edit payment information
Modify shipping information
Skip a delivery
View future deliveries
Review past orders
Updating Payment Methods
An often overlooked customer retention and churn-rate-reduction method is a process called dunning. This strategy addresses the sneaky revenue loss that occurs when would-be subscribers fail to update their payment information, thus losing their subscription and failing to renew.
While this might seem inconsequential, the effects can be harmful in the long run. Avoid losing subscribers by using ReCharge's automated dunning features to send reminder emails to customers with expiring credit cards, to update payment methods once cards expire, and to re-try charges that fail. Don't lose subscribers just because they don't realize when their cards expire. With a simple add-on, you can easily eliminate this problem.
There's a reason why ReCharge is one of the top subscription apps for Shopify. It comes with unparalleled customizability and app integration, paired with a robust backend that lets you take full control over the customer experience. Learn how Guidance can help you integrate ReCharge to boost your revenue.