In the current environment, refining your website and increasing web traffic should be a top priority. Whereas consumers once walked through retail stores and window shopped, they're now scrolling through their mobile devices looking for their next purchase. In fact, ecommerce grew 49% between spring 2019 and spring 2020.
Many retail stores are still closed due to the COVID-19 pandemic and the brands that have invested in digital marketing are the ones seeing growth in total retail sales. But if your customer acquisition costs are too high, your top-line revenue suffers.
Guidance Co-Founder/CIO Jon Provisor teamed up with Power Digital Marketing's President Jeff Mason to create a quick guide about the most cost-effective strategies for every level of the ecommerce sales funnel so that you can quickly grow your ecommerce business!
Watch the webinar and read the tips below.
Utilize New Top of the Funnel Prospecting Sources
If you run a successful business, you likely rely on a few different sources for new customers. Whether it's social media, like Instagram and Facebook marketing or more traditional content marketing like a high-traffic blogs, there are many great ways to introduce a potential customer to your online store.
In the current ecommerce market, there is more competition than ever for ecommerce retail sales. Clicks and ads are becoming more expensive and perhaps you are even seeing a lower conversion rate for your ecommerce business overall. If your visitor numbers are plateauing or dropping, you may be tempted to invest more in your tried-and-true platforms. But will you see an ROI?
To maximize your return on investment, it's worth exploring 3 new, nontraditional platforms:
TikTok
Pinterest
Connected TV
Each of these platforms is relatively new, which makes it more affordable to create viral branded content or invest in paid advertising. Beyond their attractive price point for ad spend, these three platforms will also efficiently drive traffic to the top of your funnel (and in some cases, even allow on-site purchases).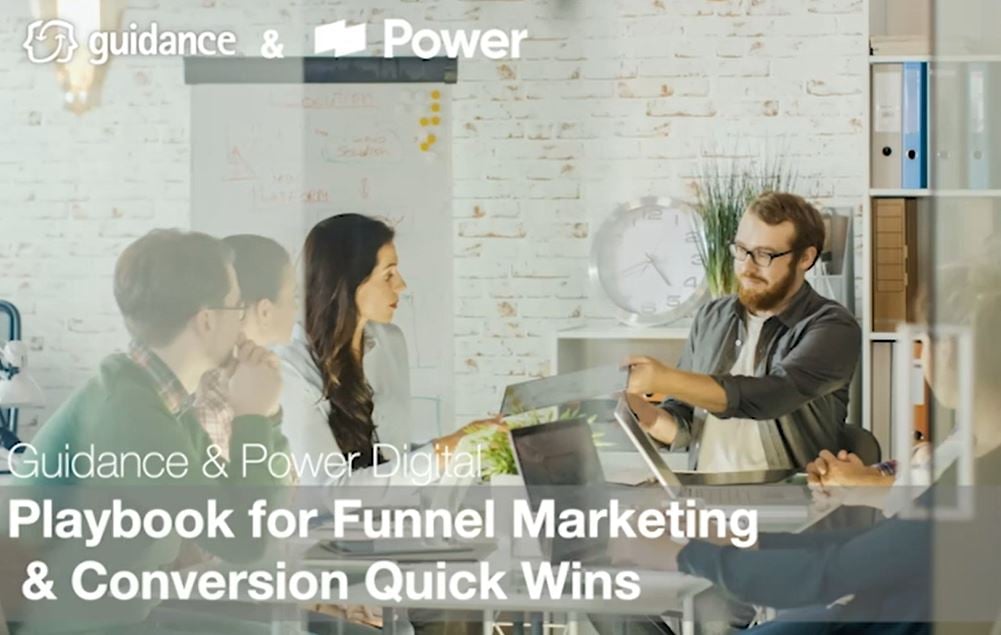 Next, we'll take a closer look at each of these three potential markets.
TikTok
TikTok is the fastest-growing social media platform in the world, growing users by 5x in just 18 months. If your customers aren't already using TikTok, chances are they will be in the next year. That means there's no better place to begin developing viral content for your ecommerce store.
What's so attractive about TikTok? It has several exciting features:
User engagement - The average TikTok user spends 53 minutes per day on this platform. Since it gets close to an hour of their attention, it's easy to make sure your brand comes across their feed.
Unique user base - TikTok's users are primarily 16-33 years old. If you're targeting Gen Z or Millenials, this could connect you with your audience.
Number of users - Tik Tok has seen 1.5 billion downloads and there are currently 123 million daily users in the US alone.
These stats show TikTok's consumer behavior is ripe for ecommerce marketing.
While TikTok is unique, it's not too far away from creating stories and reels on Instagram. This means you can make your mark with similar strategies like organic content, paid advertising, and influencers.
Creating Organic Content
TikTok does have unique consumer trends. Unlike other social media platforms, TikTok is designed to help users interact with each other's content by engaging in challenges, creating "duet" videos and sampling audio.
How can you start boosting engagement?
Start your profile - Create a branded profile and upload 6 videos. Don't forget to include a caption!
Create a branded hashtag - That way, your loyal customers can participate in challenges or make TikToks highlighting your product.
Spend time on the platform - TikTok rewards time spent on it. Engage with other users, respond to comments and like posts.
What does this look like in practice? Paul Mitchell created a "decades of hair" challenge, asking users to post videos of decade-inspired hairdos (styled with their products). They received over 7.5 billion views over the course of this hashtag campaign.
While this kind of success can take time and luck, the first step is just getting started.
Paid Marketing Opportunities
You can also invest in your TikTok campaigns.
Influencer partnerships - Pay influencers to promote your brand. As a bonus, you'll get unique content you can reuse on other digital channels.
Brand takeover ad - You can also pay for a brand takeover ad which will open when a user launches the app. This can be costly but with a well-designed campaign, it's highly effective.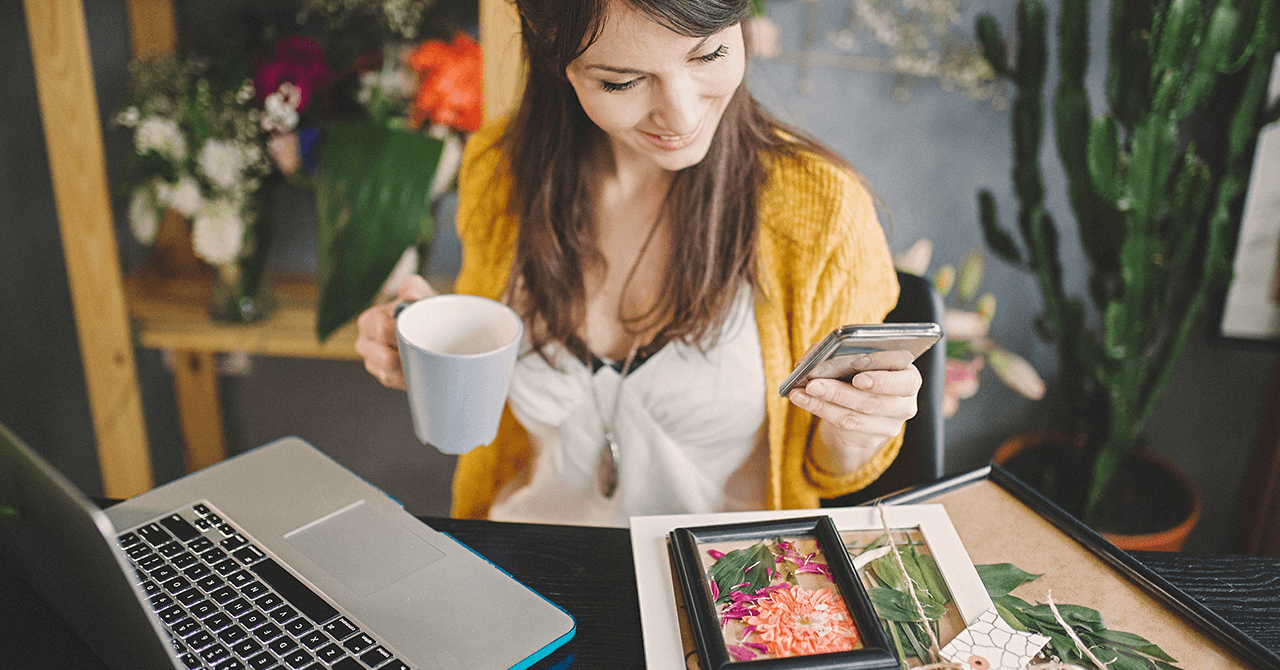 Pinterest
While you'll need to generate video content for TikTok, Pinterest has a lower barrier to entry. You can reuse product imagery from your website to create "pins." These can then be shared across Pinterest's growing user base, and therefore bring brand awareness to more potential customers.
Pinterest has become increasingly popular among brands and companies. In fact, brands advertising and selling through Pinterest saw their revenue from this channel grow 100% in 2019.
Here are a few unique features of this social media platform:
Pinterest has an active user base that grew 25% last year
It is the third-largest social network in the U.S.
71% of its users are female
Moms love Pinterest-80% of women with children use Pinterest
There were 2 billion searches on Pinterest last year
85% of users are using it on mobile devices
To get started, all you'll need to do is create an account and start creating rich pins for your product. Rich pins sync information from your website to the pins you created. For example, if you're highlighting a product, you can sync its pricing and where to buy it. If you're screen-capping an article, you can sync the headline and a short summary.
Most importantly, include shopping links on your pins so users can make a purchase.
Retargeting on Pinterest
Pinterest's retargeting capabilities rival Facebook's. You can retarget users who have:
Looked at your page
Looked at a specific pin
Searched for your brand
Clicked on your product
You can retarget these users with pins that have a "buy" button. Retargeting these kinds of consumers leave few barriers to conversion, as they have already shown interest and the pin leads them directly to mobile payments. The consumer can go through the entire purchase funnel without ever leaving the platform.
The power of Pinterest's mobile commerce offering should not be overlooked. Consumer spending is much higher when the potential customer can make their purchase within the original platform. Plus, customer experience is one of Pinterest's core values, and as any ecommerce brand knows, customer experience is central to ecommerce growth.
Connected TV
Connected TV is a hidden-in-plain-sight gem for digital commerce. This platform gets your ads on TV and to highly specified users, all at an affordable price.
There are 1 billion connected smart TVs in the U.S.
1 in 2 households have a connected TV, and this number is only growing
How does it work?
Automatic content recognition matches users' smart TVs to their web browsing habits via identity management platforms. If someone has searched for your brand through Google, you can retarget them through their connected TV.
Likewise, you can specify your audience based on:
Age
Location
Gender
Email
Device data
Purchase history
Search history
Advertising takes place in private markets. To access them, generate a highly targeted audience. Then, bid on placements to be seen by the most relevant people-all on a platform with fewer bidders than Facebook.
Study Your Customers' Journey and Set Your Brand Up for Success
With these new digital marketing tools, it's now possible to connect with potential customers like never before. By garnering more awareness for your brand, it's possible to increase traffic and online sales for your ecommerce business. Now that you have their attention, make sure you understand their journey once they are on your site.
Visualize and document your customer journey by asking the following questions:
Are your prospecting ads set up correctly? Ads need to be clean with great imagery and clear, unique CTAs.
Where do users land? You don't necessarily want users to land on your homepage after clicking a link. Try using a testimonial page, which can help to build trust.
Are you retargeting? After a user has clicked on your page, create a sense of urgency by retargeting them on another platform. These retargeting ads should drive them to the product page, since they've already bought into your brand and product.
Focus on design. Interviews and focus groups are a great way to figure out which navigational items will direct customers to the product they want. In addition, your website needs to have great imagery and great copy.
Increase Your Conversion Rate
Once you're getting the traffic you want, changing conversion points can further drive ecommerce sales.
To improve your conversion, take the following steps:
Pull your 25 top-visited pages from Google Analytics
Evaluate user intent. Where do users come from? Direct, paid, paid social, branded, or organic content? Why did they land there? What were they looking for?
Study user behavior. Did they find what they were looking for? If they bounced, the answer is no. If they returned repeatedly, you may be missing an opportunity to sell.
Make your offering more compelling. What can you offer to increase the value of a page? How can you create a stronger selling proposition?
Next, we'll give you three suggestions for improving your conversions and their value.
Improve your CTA
Each product page should have a clear CTA. If it's not working, try:
adding more CTAs
shortening the copy
offering a discount
Product Imagery
One way to make an offering more compelling is by improving the product imagery. Try out the following:
Show the item from different angles
Give a sense of its size (how a watch fits on the wrist or where a top is cropped)
Create a path for inspiration with aspirational, styled photoshoots
Include stop-action images and video
Put imagery on continuous play so that the user doesn't have to click
Hopefully, this convinces users to put a product in their cart.
Encourage Add-Ons
Once they do put a product in the cart, encourage them to add one more item!
This is a unique opportunity to upsell and cross-sell similar products. Try adding a pop-up tab or a "goes with" image to market low-cost or limited-time items.
Guidance: Your Partner in Ecommerce Growth
Are you looking to refresh your ecommerce presence or boost ecommerce growth?
In an increasingly crowded marketplace, you need data and design to connect with your target audience and develop brand loyalty. At Guidance, we're well-versed in where ecommerce has been and where it's going. Being a BigCommerce partner, EpiServer partner, Magento development agency partner, and Shopify Plus partner, we're adept at all ecommerce website developments. We have the experience to achieve your goals, whether it's creating a new app or breaking into emerging platforms.
See why brands like Fitbit, Foot Locker, and Benefit Cosmetics trust us with their ecommerce websites. Contact Guidance today to get started.