E-commerce has transformed the retail landscape, but the migration towards digital is only just beginning. Over 50% of manufacturers or distributors don't have an e-commerce website today, and 80% of them plan to launch new digital commerce platforms in the next two years. We are already seeing a lot of positive market movement for B2B E-commerce and this trend will only
accelerate quickly
.
The Promise and Perils of B2B E-commerce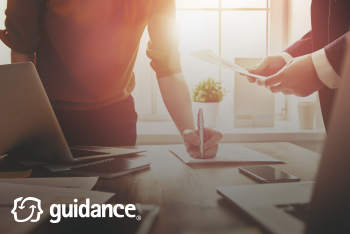 The reasons for the impending shift are clear. According to a
Forrester
analyst report, B2B e-commerce will ultimately outstrip B2C e-commerce by a wide margin. As usual, early adopters and first movers will be at a competitive advantage in the race for brand awareness and market share.
The stakes are high, but digitizing for the future involves stiff challenges. It's
expensive
and disruptive to launch a new digital commerce platform. Businesses that do it right will lead the competitive landscape for years to come. Conversely, those that fail to implement an effective E-commerce strategy risk becoming irrelevant and will simply get left behind.
Understandably, fear also plays a role here. Are you budgeting enough for the project? Do you know where to look for help? How will this impact your long term strategy? The best way to overcome this fear is to develop a comprehensive plan and be honest about what you do and don't know and find a digital commerce agency partner that is a good culture fit for your business.
5 Tips for B2B Platforming
Understand Your Objectives. People are enamored with technology. But high-tech gadgets, flashy websites, and expensive apps won't help your business if you don't have the right strategy for employing them.

Many companies invest heavily in some promising digital solutions and then try and figure out what they can do with it. This approach has it backward. Technology should support your objectives, not the other way around. Think first about revenue goals, brand positioning, competitive differentiation and other metrics that matter, then consider how the tools available will help you meet these aims.


Start With Your Customers. This consideration is huge. Consumers have more choices than ever (and that includes B2B buyers, who have high expectations based on their own B2C experiences and are increasingly using search engines and online research to make purchasing decisions).

What functionality do your customers need from your site? To set your platform apart and attract users, you'll have to ensure that it makes the B2B buyer's job easier. To understand how you can make your customers more efficient you should be prepared to conduct interviews, surveys, and market research so that you understand what they need from your site.


Define Your Requirements. A successful platform should last you ten or more years. Too often, companies invest massive resources into websites that last only a couple of years. This is due to poor planning and strategizing.

To avoid this you need to do your homework ahead of time. That means spending at least three-six months documenting how technological solutions will impact various parts of your business.

Adopting a new platform is not just an IT decision. You need both input and buy-in from marketing, finance, product development, executives, supply chains, and especially your sales team. Unless all your departments are aligned and on the same page it's very likely that your digital initiatives will falter.


Identifying Your System. Once you've extensively detailed your requirements, then you'll need to begin matching them to the tech options available. During this phase, you'll want to create a capabilities assessment of the platform or system you are considering. Ideally, this will include examining and comparing at least a three different platforms where you clearly understand the benefits and trade-offs of each platform not just for today but for several years to come.

As you'd expect, you'll be asking a lot of things during this step: How flexible is this system? Can I get the support I need? What are all the costs that need to be considered? What level of customization can I get with the platform? Is this platform a good fit with the skillsets of my organization? The better and more comprehensive your questions, the less you'll leave to chance.


Get Expertise On Your Side (It's Critical to Align Yourself with the Right Implementation Solution Partner). Most companies (particularly manufacturers and distributors) lack the requisite in-house digital know-how to successfully launch a B2B platform on their own. When your internal experience is lacking, then it's imperative to identify a digital agency or implementation solution partner outside your company that can help guide you through the process.

Of course, you'll want someone who understands your company and can explain how technological implementations will impact your business. The experts you choose should have a strong track record and qualified resources to support the changes you want to make. You'll also want a partner who exhibits the kind of flexibility, communication style, and culture that meshes with yours. You'll need this excellent rapport to adjust things on the fly.

This stage can make or break your project and you certainly want to avoid a failed implementation which comes at considerable expense to your company. New platform rollouts inevitably encounter bumps in the road. Do not let cost get in the way of choosing the right implementation solution partner. You are not buying widgets and if you go with the low cost provider, you will very likely get exactly what you paid for. The stakes are just too high to take on this type of risk with your business. So, you'll need a solution partner that has deep technical and design experience. But you'll also want someone who understands the business side of the equation because market conditions are continually shifting and you need someone who is savvy enough to see the big picture.
Takeaway
If you don't do your due diligence ahead of time, you will increase your chances of choosing the wrong platform. Take the time to develop a good game plan, find the right implementation solution partner and make sure you're relying on the right people internally to help you implement it. Don't put yourself at risk of making a 2-year decision when you need a 10-year solution. Platforming is a disruptive process and a significant capital expenditure, you need to get this right the first time.