The retail ecommerce space is a multi-trillion-dollar industry, steadily growing year after year. If you're a small (or large) business looking to get a piece of this e-pie, the first step to building a strong foundation that will ensure stable and exponential growth is to wisely select an ecommerce platform that suits your particular business requirements.
To answer some of the questions around ecommerce platform selection, Guidance spoke with Senior Ecommerce Strategist, Ed Kennedy from Episerver. Below is a goldmine of knowledge and advice for businesses, large and small, looking to dive deeper into understanding ecommerce platforms with some interesting predictions for the future. For those businesses looking for a quick time to market (under 3 months!) Guidance has partnered with Episerver to offer two competitively priced unique Quick Launch Solutions: Episerver CMS and Episerver CMS + Commerce.
Customer Experience is the driving force behind effective marketing. How does Episerver stand out in the customer experience space?
Episerver Commerce Cloud is an enterprise ecommerce platform that operates within Episerver Content Cloud. This delivers the power of ecommerce functionality within an easy-to-use, marketing-friendly interface. Episerver stands out because we have embedded an enterprise ecommerce platform within an industry leading web content management system. In the nearly two decades since ecommerce emerged, marketing teams and merchandisers have had very little control over the user experience of their ecommerce website. Every improvement a marketer wanted to make to their ecommerce website needed a developer to execute or required making changes within a product catalog system that lacked functionality like previewing content or testing different content types.
Furthermore, Episerver stands out in the ecommerce space because we are the first ecommerce vendor to deliver AI-powered content recommendations with our recent acquisition of Idio. Marketers can leverage our Content Recommendations Engine to dynamically tag their non-product content (blog posts, articles, etc.) and automatically suggest content to shoppers that will assist them in their ecommerce journey.
What are the top 3 features a business should prioritize in seeking an Ecommerce platform?
#1 Does it support your business model?
Each business is unique and one-size-fits-all ecommerce vendors can look good on the surface but then turn out to be a nightmare later. It's crucial you evaluate if an ecommerce vendor lives up to your specific needs.
Here are some common areas of contention where ecommerce platforms can fall short:
Supporting multiple sites in multiple countries
Supporting multiple languages including translation and management of multiple versions of the same content or product catalog
Ability to customize or extend the platform to meet your unique needs such as custom website functionality or integrating to new systems in different ways
Ability to deliver direct-to-consumer (DTC) ecommerce and B2B ecommerce from one system
Most commercial ecommerce vendors will say they can do all of these things but the devil is in the details. Do your homework and ensure the ecommerce platform will meet your needs in the near-term and long-term.
#2 What kind of cloud model do they offer?
Most commercial ecommerce software is delivered "in the cloud" but this means different things to different software vendors. Businesses should evaluate if they want flexibility or speed. The former should choose single-tenant Platform-as-a-Service (PaaS) vendors, the latter should choose multi-tenant Software-as-a-Service (SaaS). Both operating models are deployed to a private company-owned cloud or public cloud provider (AWS, Azure, Google, for example). What is the difference? PaaS vendors give you more control over your application code and give you integration flexibility. Within PaaS, you can make customizations to virtually any aspect of the application and integrate your ecommerce platform with any other system in any way you need. With SaaS, you can launch quickly with pre-built templates and integrations but cannot easily change the system to meet your unique needs. Episerver Commerce Cloud is a single-tenant PaaS vendor but we do provide multi-tenant SaaS products within our subscription – namely our Product Recommendations Engine, Marketing Automation and Search & Navigation capabilities.
#3 Does the ecommerce platform have AI-powered Product Recommendations built-in?
Speaking of Product Recommendations, businesses should also carefully evaluate the breadth and depth of the Artificial Intelligence built into their ecommerce vendors platforms. Many ecommerce platforms provide the basic functionality necessary to operate an ecommerce website, for example: shopping cart/checkout; product catalog management; customer service; and promotions. However, many lack functionality that is now critical to operating a high scale ecommerce business. In recent years, artificial intelligence has become a business-critical function of ecommerce websites. According to our research, launching Product Recommendations can increase average order value by 18% for retail and consumer brand ecommerce websites and deliver an additional 5% increase in further optimization 1 year after launch. Artificial Intelligence powered personalization automates the selection of products on various ecommerce pages and email campaigns, saving marketing teams hundreds of hours per month. Many platforms still do not have a sophisticated Product Recommendations Engine built into their platform because they have partnered with other vendors or only just launched developer tools to build AI learning models. The reason these capabilities are so important is because ecommerce teams have very high growth expectations but do not have large operating teams.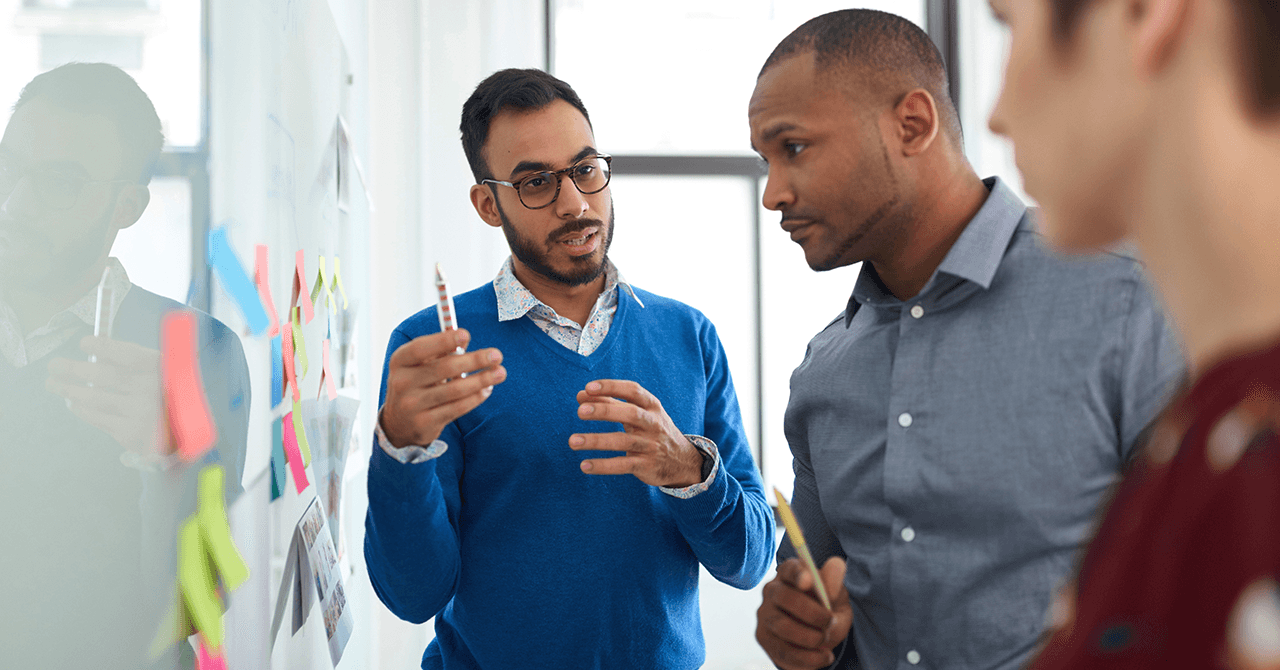 What are some ways an ecommerce platform can help a business grow in terms of scalability?
As mentioned previously, an ecommerce platform can help marketing and merchandising teams work faster if they have both capabilities:
An easy to use content management system that puts non-technical business users in the driver's seat of the website. This means marketing teams can make changes to their website within the production environment, preview those changes and publish them without needing to wait for their IT team or a developer to make changes.

Leveraging Artificial Intelligence to make business teams run faster and smarter. Product Recommendations is a great use of AI to help businesses grow their ecommerce revenue. Predictive Analytics is another use of AI tools. Predictive Analytics that are embedded within an ecommerce platform can help marketing teams make better decisions about what products to promote and which customers to target.
Do you see a major difference between how small business and enterprise business clients use Episerver?
What's interesting is I see small businesses jumping all in with their ecommerce initiatives, many for the first time. Murdoch's Ranch & Home Supply is a great example of that. They went 'all-in' with their new ecommerce website including leveraging many capabilities from Episerver from day 1. I also see larger enterprise businesses that use Episerver start small and then scale Episerver out over time. One of Guidance's clients, Thermon, is a good example of starting small and growing from there. They have plans to launch ecommerce but have started with replacing their main .com website and will be launching ecommerce functionality soon. This allows them to get the benefits of Episerver's Content Cloud while preparing to launch Episerver Commerce Cloud soon.
As a leader in the ecommerce space since 1994, what are the top 3 most dramatic changes or necessities Episerver has seen the digital marketplace integrate within the past 25 years?
Migration from on-premise to cloud operations in just 5 years - most ecommerce vendors are cloud-first or cloud-native. That happened very quickly. I can remember a few years ago when ATG, MarketLive, and IBM were being sold on-premise and nobody questioned it. Now, you can't get IT approval without hands-off cloud operations.

Consolidation – So many vendors have been acquired in the last few years. It's an exciting space and there is clearly a growth opportunity. I think it will continue to consolidate in the coming years.

Rise of B2B ecommerce – I used to walk into retail and brand executive offices to implement their first ecommerce websites but now I mostly visit large distributors or industrial manufacturers to help them navigate the changing landscape of B2B ecommerce.
How do you predict the ecommerce space will evolve in the next 5 years?
Data will become even more important in ecommerce than it is today. I suspect ecommerce vendors will need to provide sophisticated customer journey analytics packages to stay viable. Other aspects of ecommerce software are becoming commoditized. Every vendor has a good promotions engine or PIM product. Even Experience Management and Artificial Intelligence will be commonplace in a few years. The platforms that help businesses make smarter decisions with predictive analytics will win. That is why we're investing heavily in our Visitor Intelligence and Content Intelligence services.
Now, more than ever before, we recognize how critical this solution is for your organization. Partnering with Episerver, Guidance helps you rapidly publish content through a reliable and secure platform. Guidance is proud to offer two competitively priced unique Quick Launch Solutions: Episerver CMS and Episerver CMS + Commerce.
We'd like to thank Ed Kennedy for his time and useful insights into navigating ecommerce platform selection. Learn more about how this leader in the digital experience space can accommodate you at episerver.com. For more information about Episerver, contact us today. As an Episerver Partner, Guidance is ready to help businesses make the most of Episerver's capabilities.