Artificial Intelligence: It determines the price of your Uber ride, analyzes traffic patterns to suggest the shortest route, powers autonomous vehicles and adjusts your thermostat to conserve energy.
AI is present in almost every major industry. It's a kind of Artificial Intelligence that is a simulation of human intelligence but operates within a limited context and a predetermined/predefined range. Driven by fast and cheap computer processing, tasks once reserved for humans are now being handled by machines.
When it comes to ecommerce, AI is helping brands to adapt to the ever-evolving needs and demands of their customers. According to Kenneth Research, the global AI in the retail and ecommerce market is expected to grow at a CAGR of 42.8% during the forecast period of 2019-2025 to reach revenue of $19.37 billion by 2025. Guidance collaborated with partner Dynamic Yield, leaders in the field of advanced AI, for insights on how AI technology helps brands gain and keep more customers everyday.
The Limitations of Customer Journey Maps
Customer journey maps have long been a useful tool in ecommerce by providing a visual representation of the progress a customer makes through pre-defined stages and then outlining the requirements for content and experiences. But with the proliferation of devices and touch points, customer journey maps have become unwieldy as they attempt to account for all possible experiences.
And while customer journey maps can provide a general framework from initial awareness to purchase, the reality is that individual customer journeys are incredibly diverse and far from linear. Most purchases happen after a number of touch points. According to Google sometimes as many as 28 touch points are required to make one purchase. As a result, many ecommerce brands struggle to map, understand, analyze and act on this shifting consumer journey.
Could AI be the Missing Link?
AI isn't something that's just added to a channel, a campaign or a touch point. Instead, AI is the connective tissue that works across the entire customer journey. It is the rocket fuel that can increase conversions and provide an exceptional experience. But to achieve this, AI must be a part of each step during the buyer's journey from start to finish. By keeping the general framework of a customer journey intact, brands can explore how AI can transform the customer journey to increase conversion to an audience of one, repeated thousands of times over.
Research and Awareness Phase of the Ecommerce Customer Journey
When organic search delivers the highest ROI of any ecommerce marketing strategy, with 35% of traffic and 33% of revenue, brands must find a way to treat SEO as a holistic business effort. Yet many online stores exist with little consideration of the power of search engines. SEO-based AI tools can help by taking some of the guesswork out of selecting the right keywords, publishing the best content and understanding how to improve SEO. These tools can conduct site performance analysis, help with keyword research, optimize content, recommend relevant tags and guide marketers on the best times to publish content. The net result is to help marketers drive more traffic to their site and organize content in a way that encourages buyers to seamlessly flow through your ecommerce store.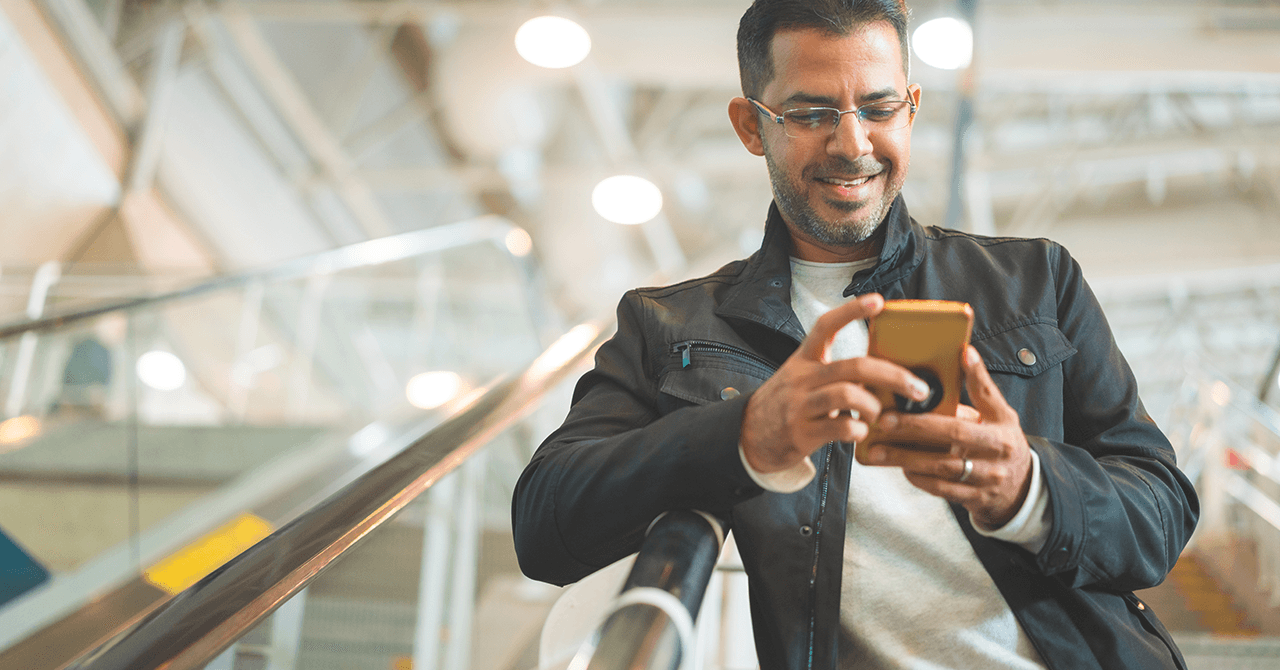 Shopping and Consideration Phase of the Ecommerce Customer Journey
Once shoppers arrive at your store, comparison shopping is just a click away. According to Pew Internet's research, 86% of online shoppers report that they compare purchases with other sellers for price differences and 84% look for a seller that they are more familiar with first. Superior customer service, immediate assistance and a personalized shopping experience driven by AI can provide a competitive advantage.
Leaders in the field of AI, our partners at Dynamic Yield describe how the process of product discovery must be heavily optimized for online shoppers:
Physical store experiences are driven by discovery. The physical experience of walking down an aisle and viewing hundreds, if not thousands of products, is impossible to imitate online due to the medium's constraints. Entering a store is a fully immersive experience - we walk, see, hear, smell, touch. Therefore, the amount of time we are willing to spend in a store is an order of magnitude higher than the amount of time we are willing to spend browsing a two-dimension website.
As a result, the online experience is much more transactional in nature. Discovery has to happen very effectively before the customer loses attention and hops to the next website or to their next task. And that's one of the primary reasons why AI is so important in digital commerce. How can a retailer predict, as fast as possible, what the intention of the visitor is, and present them with the most relevant products and offers? The only way of doing so in real time and at scale is through AI-driven decisions.
Using advanced machine learning algorithms, AI virtual shopping assistants can rapidly process data to gauge customers' preferences and budget. By closely monitoring shoppers' online behavior while browsing through the site, these apps can offer a personalized shopping experience through suggestions, recommendations and even dynamic pricing.
Irrelevant search results can be a big turn off for customers especially when an online store has a huge catalog of products. AI-powered search functionality leverages the use of Natural Language Processing (NLP) to better understand shopper queries and provide more relevant results. AI tools can further simplify the on-site search experience by enabling visual search options to find the exact product by allowing shoppers to take photos of an object and search for it, as well as voice search options.
Purchase Phase of the Ecommerce Customer Journey
There is no metric more important than the checkout process conversion rate. As the page that brings in the actual revenue, even a seemingly small increase of 1% in conversion rate can add significant revenue to an online store.
An abandoned cart is one of the most direct signs that a shopper encountered a glitch or an unfavorable experience before purchase. They were only a few clicks away from completing a purchase and then they left the online store, abandoning their cart. AI powered chatbots can intervene by motivating online visitors to turn into buyers. Whenever a shopper adds products to the cart, chatbots automatically start tracking them and when they fail to checkout, these bots activate cart reminder messages and create a sense of urgency by offering perks or a temporary discount code, tempting the buyer to complete the checkout process. AI also helps you understand the reasons why your customers are not completing a sale so you can remedy the problem and make the purchasing process more streamlined and straightforward in the future. And if customers do end up leaving items in their cart, marketers can use AI to take advantage of this initial interest by following up with AI powered automation – a triggered email that is uniquely personalized to the shopper.
No two ecommerce customer journeys are exactly alike. Today, shoppers are in control and they dictate their path to purchase, exploring brands, categories, products and content at any moment. While customer journey maps provide a general framework for understanding shopper behavior, AI capability is what will allow online stores to deliver truly unique experiences. AI is helping marketers to understand and predict intent and purchase in ways that simply weren't possible in the past - setting the bar for fast and frictionless customer journeys that are as unique as each of your customers. Want to explore how AI can increase conversions in your online store? Guidance is here to help.