In the early phases of an ecommerce business, you may be able to make do with a barebones digital platform—one that sacrifices features and functionalities for lower costs.

Eventually, almost every major online retailer reaches a point where they outgrow their current platform's capabilities, thus rendering it obsolete. Few companies plan for this eventuality; rather, there's an issue (or several) that forces them to migrate to a platform that provides greater speeds and scalability, increased security, and better features.

If you find yourself at this stage, worry not.

Replatforming is a natural phase of a healthy ecommerce growth cycle.
Benefits of an Ecommerce Replatform
For those new to digital sales, a modern ecommerce platform is a cloud-based application that offers the core features a retailer needs to sell goods or services online. Typically, it will at least include core ecommerce functionalities like an online shopping basket and a checkout.

In the past, companies had to build or purchase ecommerce software that would be set up on-site and which required costly IT development, management, and maintenance investments. For those new to digital sales, a modern ecommerce platform is a cloud-based application that offers the core features a retailer needs to sell goods or services online. Typically, it will at least include core ecommerce functionalities like an online shopping basket and a checkout.

In the past, companies had to build or purchase ecommerce software that would be set up on-site and which required costly IT development, management, and maintenance investments.
Often, these were expensive, insecure, lacked scalability, and had a steep learning curve.
Today, most ecommerce platforms—such as Shopify, BigCommerce, Adobe Commerce (Magento), and Optimizely (Episerver)—are sold using a software-as-a-service (SaaS) model, wherein all of a company's business and commerce functionalities are rolled into one comprehensive virtual suite. Such platforms are capable of handling a plethora of back-end tasks, including accounting, inventory management, order management, customer service, and customer data analysis. Additionally, platforms usually offer tiers of service that provide increased levels of functionality.
Technology is constantly evolving. So too are customers' needs and wants. Often, the former precipitates the latter. But, as technology advances, one-time innovations turn into expected features. What once was considered groundbreaking has become expected.
In addition to this steady march of progress, growing businesses face heightened demands for security, scalability, speed, and new features. Ultimately, companies reach a tipping point where their current platform's constraints threaten to hamper, if not entirely obstruct, their ability to compete.
For instance, today, more than half of all web traffic (54%) is conducted via smartphones.
As a result, an ecommerce platform that isn't mobile-responsive may as well be from the Paleolithic Era. It will inevitably perform poorly with both Google's algorithm and customers alike. When such obstacles arise, a replatforming becomes necessary—especially if there are multiple issues stacking atop one another.
Naturally, this platform migration or upgrade may require a sizable investment. But companies that reach this crossroads often run a cost-benefit analysis, which shows that taking the leap is worth it. A replatform allows you to future-proof your ecommerce site, not only setting you up for today, but for ongoing innovation and optimization years down the road.
Why Should You Replatform?
There are several reasons why an ecommerce business may decide to replatform. They include:

#1 Your site will be secure and efficient
Instead of being constantly bogged down by bugs, inefficiencies, maintenance needs, and security concerns, moving to a high-quality ecommerce platform—one that's built expressly to support your needs—allows you to optimize.

As Harvard Business notes: "An ecommerce replatforming project represents an opportunity to improve core areas of your current operation and processes—allowing for optimization and development of under-performing or opportunity areas (such as merchandising, payments, production setup, catalog management, search, SEO, shipping, and any other pain points)."

#2 You can increase the quality and functionality of your mobile platform
As mentioned, mobile search grows more important with each passing year. Replatforming provides the opportunity to create a fully functional web and mobile ecommerce website. If you made your online platform before the explosion of smartphone shopping, your site may not adequately support mobile commerce.

#3 You'll expand your access to customization options and ongoing updates
A replatforming empowers you to add features that may not have been compatible with your legacy site. Additionally, this functionality is scalable, making it possible to continuously update or add new features as your needs evolve.

#4 You can save time and money with cloud-based software solutions
If you're looking to lower your operational costs, not spending money on hosting and servers is an optimal route. You only pay for the features you use or need. If those needs change, it's fast and easy to add functionalities with an adaptable cloud-based platform.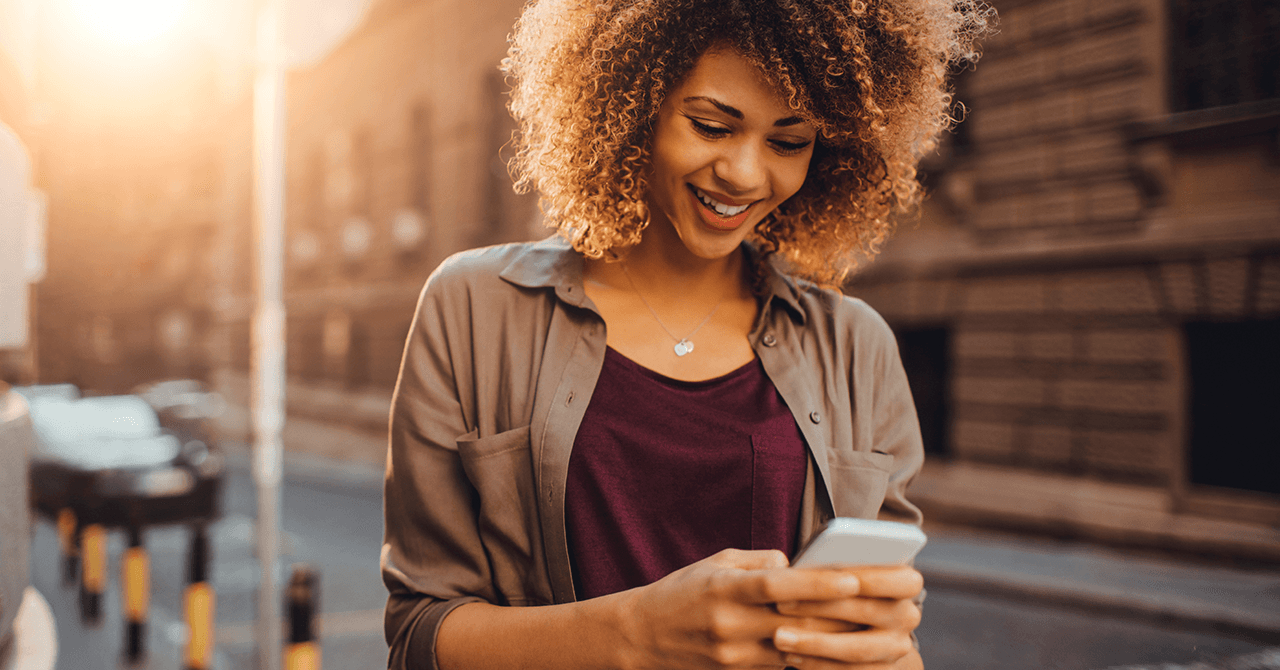 Different Types of Replatforming
Replatforming is an umbrella term that encompasses several different actions an ecommerce company can take in order to enhance their online sales portal. Typically, there are four primary replatforming models:

#1 Hosting on an Entirely New Platform
With this strategy, a company is either hosting an ecommerce website for the first time or migrating from an old or current ecommerce platform to a completely new one.
If you fall into the former category, this represents a golden chance to select the perfect platform from the start, thus bypassing many potential setbacks so many fledgling companies run into. Be careful. Do not commit to a new ecommerce platform until you've determined that it aligns both with your current and future e commerce business road map.

For those migrating from an old platform to another, take the time to reevaluate your budget, functionality needs, desired features, and other considerations. This isn't a decision that should be taken lightly. The last thing you want is to make the switch only to discover that you're back to square one.

Relax the Back—an ergonomic furniture company—found themselves in this situation. They were looking to reduce the total cost of ownership and simplify their outdated current ecommerce platform. After careful deliberation, they decided that Shopify Plus was the ideal destination for their modern SaaS architecture. So, we helped them make the switch and added custom tools to further support their needs.

The impacts were felt immediately. This included a much simpler management experience, increased customizability, conversion rate optimization, and improved customer service. As a result, they experienced an increase of 20%+ revenue per visitor and 150% in sales and conversions.

#2 Migrating to the Latest Version
Similarly, platforms aren't static. They too feel the need to continuously improve. So, if you're using an old version of an ecommerce site—for example, Magento 1—you may not have the full functionality or security of the newer version.

In this case, an ecommerce migration to the updated iteration becomes necessary. It's the only way to remain competitive and compliant. Additionally, it provides an opportunity to make important upgrades to your platform.

The Great Courses—a digital learning portal—went through this exact scenario. Their massive content library was operating on Magento 1 and they needed help migrating to Magento 2 while building a progressive web app that was capable of hosting a multi-site, multi-domain, and multi-currency headless architecture.

So, we got to work, creating custom coupon solutions, incorporating Akamai for streaming, building new revenue channels, and fostering a seamless data migration. Once more, the differences this replatforming made were monumental. It was not just an extensive website experience upgrade; Great Courses also experienced a 99% increase in open rates, a 30% increase in click-through rates, and a 25x return on interest.

#3 Replatforming from a Homegrown, Archaic Site
Some online vendors begin with an original site that initially serves their purposes. However, after a time, its limited capabilities become outmoded for the company's current and future needs. When this occurs, replatforming allows a business to implement much-needed features, integrate across channels, and better support its customers.

For instance, Farmer Boy—a livestock farming community—needed a total website overhaul that provided customers with tools to transact online and to better establish their authority within the space.

We answered their call by conducting a full platform, a new tech stack, and a total redesign of the website. This included new B2B features, 12 powerful ecommerce solutions, a modern minimalist design, and an emphasis on mobile navigation and purchasing.

The new redesign and replatform helped Farmer Boy tell its story and extend its online presence like never before. Every single aspect of the business was reworked down to the SKU level, creating a more welcoming environment for existing clients and new prospects alike.

#4 Leaving an Old, No-Longer-Supported Platform
If your current platform has gone out of business, what then?

While you may be able to continue hosting for a given period of time, you'll have zero user support. That inevitably means that it's only a matter of time until something goes wrong. And when that happens, it may be too late to make the switch.

Put simply, switching earlier is a wise decision. It gives you a chance to adjust to a new and improved platform before an unexpected event derails your ability to operate online.

Thermon—a global leader in innovative industrial process heating engineering—found itself in this dilemma. Their site was operating on a legacy .Net Framework 2.0. It was neither intuitive nor mobile-friendly. And that needed to change. The site required a redesign overhaul that matched their highly sophisticated products and brand identity.

We spearheaded this move by building an award-winning website on the Episerver platform. Ultimately, this replatform helped Thermon elevate its brand identity in the digital sphere. It also streamlined the user experience, improved user experience, and made it easier to educate audiences while fostering lead generation.

A replatforming can be an intimidating transition, especially if you're doing it alone. Fortunately, you don't have to.

At Guidance, we design, develop and deliver ecommerce solutions that empower digital newcomers and retail veterans alike. Are you ready to make the switch? Reach out today to see what we can do.