If you've ever considered recasting your online store into a "____-as-a subscription/service", you are not alone.
Fifteen years ago, as the ecommerce industry was still emerging, who would have imagined that billions of dollars would be made from subscriptions other than cable TV, internet or the phone?
And who would have predicted that millions of people around the world would gladly exchange a monthly fee for online services delivering everything from tonight's dinner to underwear and shaving kits?
Today, the ecommerce landscape is very different from a few years ago shaped in part by the always-trending and always-evolving subscription economy. According to a McKinsey study the ecommerce subscription model is not reserved for just startups and small shops. Giants like Walmart and Unilever are cashing in, with Walmart's launch of Beauty Box and Unilever's $1 billion acquisition of Dollar Shave Club.
As this boom of subscription boxes (and subscription ecommerce on the whole) is relatively new, those in the industry are still figuring out what it will look like in the future.
Is subscription as a service the new "it" business model for both B2C and B2B companies or is it a fad that has reached its peak?
What's Driving Ecommerce Subscription Growth?
Since 2014, the market has grown an explosive 890% and that's been driven by a combination of factors. Consumers (especially millennials) value access and usage of a product over ownership. Companies like Netflix have raised expectations about customization and personalization. Constant exposure of new products and new content on media platforms have conditioned consumers to always expect something new. And this sense of "newness" activates the reward center of the brain. Studies have long shown us that receiving a new package, even when it's a consumer ordering for themselves, creates a sense of excitement - a hard habit to break. Finally, with distraction/decision fatigue a daily struggle, the convenience offered through an automated subscription plan means there's one less decision to make.
The overall subscription product market is still growing substantially but at a lower rate than in the recent past. Despite the slowed growth, more ecommerce brands are left wondering how they can capture some of this value.
Who is Driving Ecommerce Subscription Growth?
Currently there are 18.5 million subscription box shoppers in the U.S. and 35% of these active shoppers subscribe to three or more services, with a median number of subscriptions per active subscriber being two. Interestingly, these subscribers share many characteristics. According to Hitwise, demographically, they are more likely to have the following in common than the general population:
Be a younger millennial
Have a college degree
Live in a college town or hipster enclave
Be female
Have household income of more than $100,000
Regular contributor to online reviews, regular reader of online reviews
More likely to buy online than in-store generally
Foodie
Democrat
Amazon shopper
Millennials are partly to thank for growth and they make up the bulk of subscribers at the global level. Millennials love convenience, new trends, discoveries (including self-discovery) and doing things differently than their parents. As their attention shifts from products to the lifestyles or social media buzz surrounding them, ownership seems to have lost its importance. Signing up for a subscription is like signing up for a lifestyle.
Types of Ecommerce Subscription
There are three broad types of subscriptions: replenishment, curation, and access according to McKinsey.
Replenishment subscriptions: 32% of subscriptions
Allow consumers to automate the purchase of commodity items, such as razors or diapers.
Examples: Amazon Subscribe and Save, Dollar Shave Club
Curation subscriptions: 55% of subscriptions
Seek to surprise and delight by providing new items or highly personalized experiences in categories such as apparel, beauty, and food.
Examples: Birchbox, StitchFix, Blue Apron
Access subscriptions: 13% of subscriptions
Pay a monthly fee to obtain lower prices or members-only perks, primarily in the apparel and food categories.
Examples: Thrive Market, JustFab
Curation services, with 55% of total subscriptions, are by far the most popular, suggesting a strong desire for personalized services.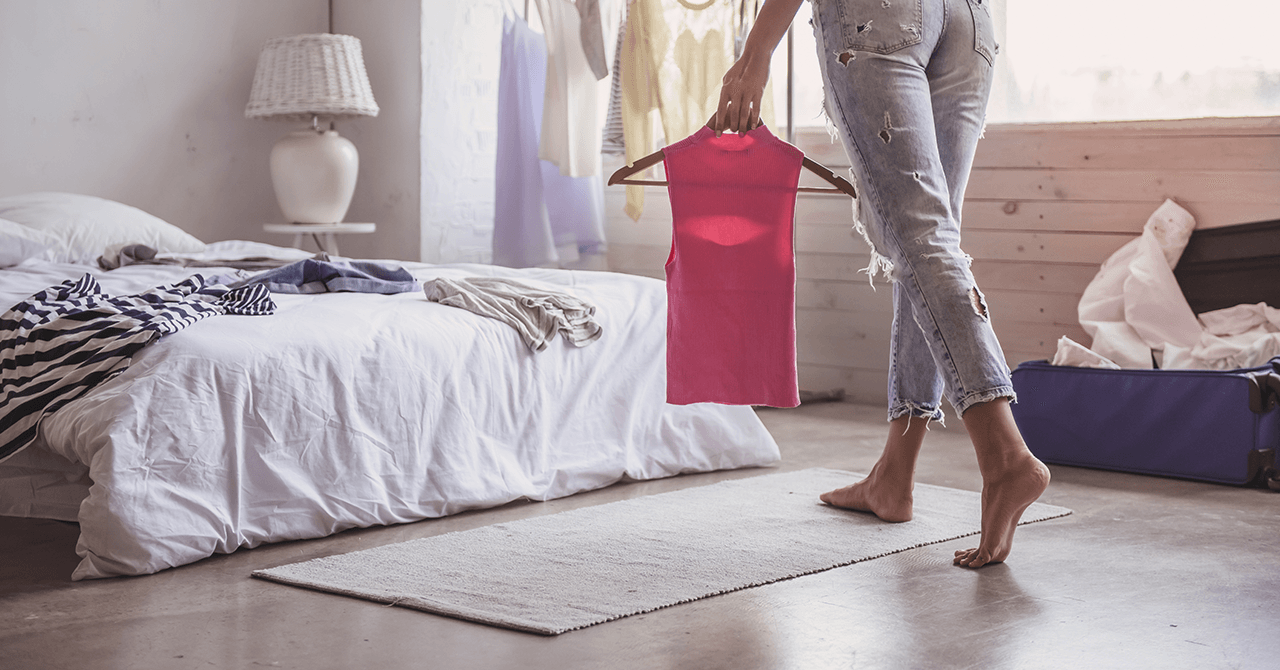 Is Ecommerce Subscription Right For Your Business?
Surely, a subscription service can provide a competitive advantage to even the most common of items sold through an online store. Additional upsides for a merchant include greater predictability: both in what kind of stock is needed and the associated shipping costs as well as a predictable monthly revenue stream. However, with a fairly low barrier to entry, competition is stiff and the model can be difficult to scale as the cost of customer acquisition is increasing thereby preventing many subscription services from growing.
While growth has been rapid, it is also highly volatile as customers may be fickle with this type of discretionary spending which is more closely tied to economic cycles. In other words, subscriptions could be the first to go if the economy takes a dive. Finally, it can be relatively easy to get a niche audience to sign up for the service but the real challenge is keeping them subscribed for the long term. Churn is a real challenge with nearly 40% of ecommerce subscribers cancelling their subscriptions. These rates are similar across replenishment, curation, and access subscription services
8 Tips to Thrive in the Ecommerce Subscription Economy
All these points underscore the importance of customer experience and fostering strong customer relationships. A strong brand-customer relationship is the basis of a subscription sales model, which functions more like an ongoing conversation than a series of siloed customer journeys. Instead of treating subscription as something that's simply "bolted on" to an existing ecommerce offering, treat it as a first-class customer experience covering everything from the initial sign up to the notifications to fulfillment. While developing an ecommerce subscription model presents an opportunity for growth, it's critical to understand and address the challenges before diving in head-first.
1. Assess your current business model
Ideate around how you will shift from one-off purchases into a recurring model and plan the shift in increments. Adobe, once stuck selling one-time licenses for upwards of $2,500, has transitioned to Creative Cloud, with $45/month revenue streams. Adobe's share price increased by 700% since the switch. Even older brands like Restoration Hardware are having success with their subscription loyalty programs, similar to Lululemon and Loblaws.
2. Mine your customer data
Savvy ecommerce subscription providers dig into their customer data to get to the heart of what customers really value. In doing so, they can predict what other products and services their customers may enjoy and continually gain a better understanding of each customer's tastes and preferences over time.
3. Choose a sector that isn't too crowded
By doing your research into the major (and minor) players in the vertical you are exploring, you can identify a clear niche, a very specific audience and a unique offering. Providing boxes of niche-specific items that surprise and inspire will go a long way. Companies like LootCrate have found success catering to "geeks" and always wowing them with things they haven't seen before. Remember that over 50% of subscribers do so for curation. Meaning, you'll have more success if you stay away from Replenishment and Access types of subscriptions. Craft1933, a Guidance client, offers a members-only boutique and premium wine marketplace that donates a portion of purchases to non-profits. Members feel part of an exclusive club that also contributes charitable donations for each purchase.
4. Adopt a test and learn approach
You are unlikely to design a perfect offering out of the gates. Even Amazon Prime had its doubters in its infancy. While 2018 saw the most amount of capital ever invested into subscription box businesses, the number of venture capital deals peaked back in 2016. In spite of a growing overall market, most of the leading subscription sites had fewer visitors in April of this year than they had in April of 2017. This overall slowing down of growth can be interpreted in one of two ways:
This young industry is already maturing, allowing the bigger fish to flourish while the smaller ones die out. Of the subscription boxes tracked by industry website My Subscription Addiction, an estimated 13% had ceased production as of 2018, according to Fast Company.
Or
The leadership is still in flux. Across product categories, the leaders keep changing and the long-term leading market share positions are still up for grabs. For example, in the subscription categories of food, beauty and pet, the number one market leader had fewer site visits in the last year than in the year before. This suggests that consumers are not acting in traditional loyalty patterns and players who are not leaders today can still emerge and command the market in the long run. In other words, keep testing your market.
5. Less is more when it comes to choice
Unfortunately, it is typical for both shoppers and businesses to mistake an abundance of choice as a good thing. In actuality, data shows consumers want less choice and more confidence in the fewer choices that are presented to them.
6. Offer Ongoing Value
For the ecommerce subscription model to work long-term, customer loyalty will need to take precedence over lead generation. Shift the focus from driving larger singular transactions to ensuring customer satisfaction, personalization, and retention. What customers really value goes beyond the monetary worth of the products; in the case of curation, it's largely about the feeling associated with the brand membership.
7. "Rundle" up
The concept of bundling is not new in retail. But adopting this tactic in an ecommerce subscription model will give you a recurring revenue bundle, or "rundle," as NYU professor Scott Galloway calls it. Galloway believes that in the near future many brands will partner with others to create bundles by combining different services and charging a recurring subscription. For smaller less recognizable brands, creating strategic partnerships amongst themselves allows them to rival bigger and more established companies.
8. Master the art of the upsell
One way to increase ARPU (Average Revenue Per User) is to upsell to your subscriber base. If you know your loyal customers love your products, keep them engaged and excited to receive new products from your catalog. For example, Dollar Shave Club offers everything from hair care products to toothpaste, along with their namesake - razors. If razors are an annoying thing to remember to replace on a monthly basis, maybe so is shaving cream, soap, toothpaste, shampoo, etc.
The subscription business is still thriving and it continues to have unlimited potential to influence how consumers shop. The key is to view the subscription-based business model as the driver for the type of product you want to sell and the type of customer experience you seek to create, not just an extension of the online store.
Guidance has over 25 years of experience in B2B and B2C ecommerce development. If you want to give your business a competitive edge, don't hesitate to contact us today!