To compete in hyper-competitive, oversaturated markets, companies can't afford to be complacent. This is true for both mom-and-pop shops and fortune 500s alike. And while the importance of continuously spurring innovation is universal for all brands, it's especially critical within the world of Big Tech, an industry where even Goliaths can fall should they fail to evolve.
One of the most important ways that major players embrace this ethos of ceaselessly optimizing their product offering is through mergers and acquisitions.
Adobe, the multinational software giant, is no exception to this business practice. In its 35 years of existence, it's acquired more than 25 companies, further cementing its role as an integral mover and shaker of the tech industry. And in 2018, Adobe further expanded its product offering by purchasing the wildly successful ecommerce platform Magento for $1.68 billion.
We'll discuss the reasons behind the acquisition and what the Adobe Magento integration means for consumers.
The Magento platform was launched in 2008 as a free, open-source, ecommerce platform. Since its arrival, it has taken the ecommerce world by storm, particularly since it was the first commerce technology that was open to everyone, everywhere. Their vision was to empower merchants by giving them access to a flexible and innovative platform for selling their goods or services. They accomplished that, and then some.
Since its inception, the Magento commerce platform has become arguably the most popular ecommerce platform for small- to mid-sized merchants.
Today, more than 200,000 sites run on its software.
What Does the Adobe-Magento Integration Mean?
Naturally, Adobe viewed the potential merger of their marketing platform with Magento platform's capabilities to be a perfect match. And $1.68 billion was a small price to pay to expand its reach, creating a better way for both businesses to sell and market their products online, particularly since online sellers rely on outbound and inbound marketing campaigns to compete.
Both Adobe and Magento understood that in order to challenge Google and Amazon, it would take cooperation. According to Magento CEO Mark Lavelle, "You need to be associated with a platform that has not just technology and feature functionality, but actually has this living and breathing data environment that learns and delivers intelligence back into the product so that your job is easier."
To survive, you needed to be able to scale. And Magento wanted to be able to offer such capabilities to its clients. They knew that feat would be impossible without Adobe.
The integration under the Adobe suite expanded the capabilities and product offerings of both businesses. Now, it's branded as Adobe Commerce powered by Magento. Naturally, this has led to a slight increase in prices. But the robust suite of tools provides significant advantages for both big and small brands.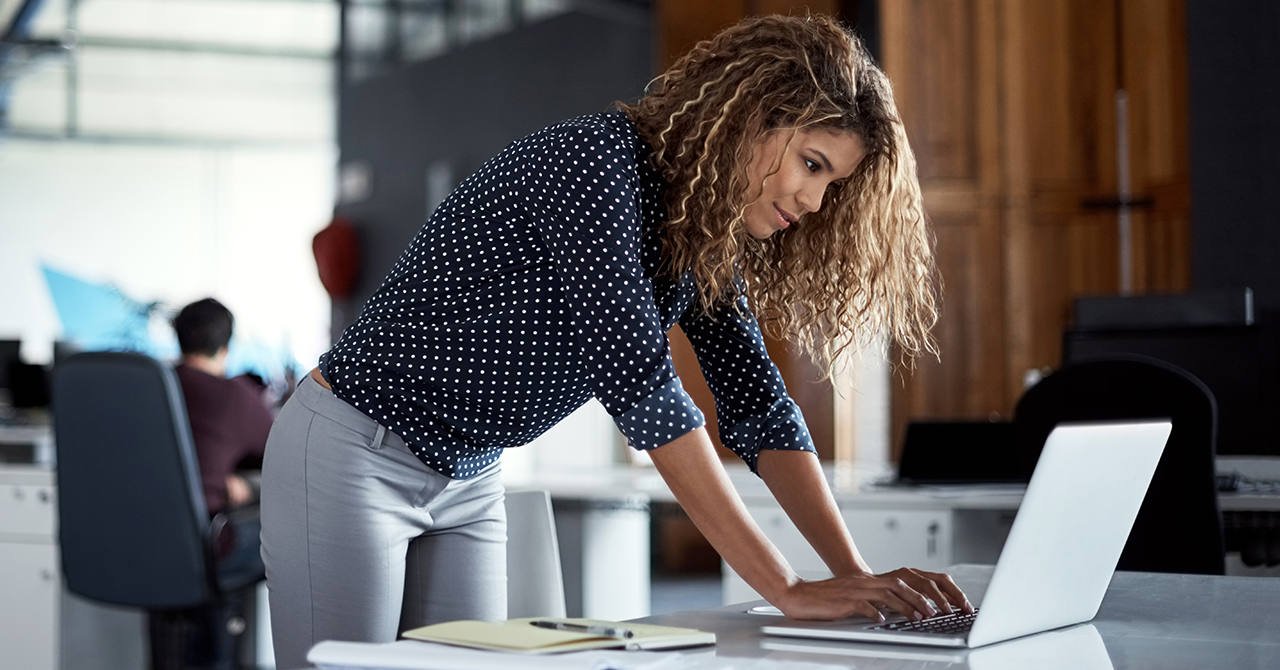 How Will Customers Benefit From the Acquisition?
Magento and Adobe customers should be excited for what the future holds. With these new integrations there are both immediate and long-term benefits, including:
Expanding Adobe's Capabilities
With the Adobe acquisition, Magento Commerce Cloud will now integrate into the Adobe Experience Cloud—Adobe's enterprise CMS platform. Even though Adobe had acquired or partnered with dozens of other ecommerce-related sites, its software suite lacked a native commerce platform.
The Magento commerce platform bridged that technology gap. Not to mention it boasted several unique capabilities that went beyond simply being an ecommerce platform, including: a shipping portal that allowed any retailer to support same-day, next-day, and overnight shipping and fulfillment capabilities; a back office system to manage orders, product catalog, content and configurations; the ability to manage several carriers; and integration with Magento Order Management.
All of this helps Adobe gain a competitive edge against other enterprise platforms like Shopify. Per Adobe:
"Magento brings Adobe Experience Cloud digital commerce enablement and order orchestration for both physical and digital goods across a range of industries, including consumer packaged goods, retail, wholesale, manufacturing and the public sector…[it] provides thousands of pre-built extensions, including payment, shipping, tax and logistics."
At its essence, the addition of Magento gives businesses greater flexibility and ability to scale their commerce operations at a moment's notice.
Expanding Magento's Capabilities
For years, Magneto has been facing increased demand from enterprise organizations across a range of industries, including entertainment, financial services, insurance, and wholesale. The integration with a powerhouse like Adobe whose brand and technological capabilities are stronger, helped them serve those business needs.
To further lean into Adobe's established branding, the companies agreed to rebrand Magento Commerce as Adobe Commerce Cloud. The merger will provide a comprehensive offering for commerce and marketing—all from one platform. Customers will no longer have to rely on alternative tools such as WordPress, Drupal, or Joomla.
Now, Magento's cloud commerce platform will be integrated with Adobe Analytics Cloud, Adobe Marketing Cloud, and Adobe Advertising Cloud. This comes with further benefits like ecommerce dashboards, powerful AI, microservices, and integrations with Amazon marketplace and APIs.
How Has Magento Supported Ecommerce Merchants?
At Guidance, we've seen firsthand how businesses can benefit from the Magento Adobe merger. Take these three case studies for instance:
Kate Somerville
Kate Somerville is a science-based skincare line that has been treating skin using targeted, medically-advanced treatments and products for more than twenty years. But the brand needed a revamp that conveyed this ethos. Kate wanted both a web design facelift and increased capabilities when it came to customer services, product ratings and reviews, and the shopping experience.
This started with a replatforming to Adobe Commerce (Magento), which had a scalability that made it possible to grow omnichannel sales at an exponential rate. Additionally, the platform uses an Amazon Web Service (AWS) environment that provides greater infrastructure and functionality.
One of the primary focuses of this was to bolster the checkout customer experience. Through Magento, we were able to integrate a custom vector illustration of the actual Kate Somerville clinic bag as the shopping cart for that extra branding touch that gave the online shopper the experience of an in-person visit. Also, within that cart, we made an area for upsells and wishlist products with easy add-to-cart functionality.
With Magento, Kate's team has instant access to all the latest software updates, infrastructure improvements, and functionality tools. And thanks to the power of Adobe Commerce, Kate's site will be able to handle high-traffic peaks of sales or holidays, with the ability to scale as needed.
Aspen Medical
For decades, Aspen Medical has been at the forefront of designing spinal braces meant to help patients recover and drive better patient outcomes. But their website was lackluster. It was content-only and relied on a direct phone ordering sales system. They knew that they wanted to foster a B2B ecommerce experience which created better engagement throughout every touchpoint of the entire customer journey.
They needed an ecommerce solution that could handle their current demand but also scale for the future. So, we replatformed, migrating their site to Adobe Magento. In doing so, we were able to seamlessly transition from the content-only Joomla environment. We worked closely with their IT and marketing department to ensure that the Magento implementation addressed their UX concerns about how to best show off their various products.
With Magento, we were able to add customizations such as a logged-in B2B ecommerce functionality, enhancements to client management, and access for multiple users to order on behalf of one client.
T3 Micro
T3 Micro is a unique company—part tech start-up, part beauty styling. Since their launch in 2003, they've tried to reimagine the hair styling experience for women with technology-forward products. And they wanted their site to be a reflection of this brand ethos.
They asked Guidance to lead their multisite platform upgrade—one which would encourage continuous customer engagement while also fostering opportunities for complementary purchasing.
Although a few of their sites were on Magento already those that were didn't have the same version. We decided to consolidate all 13 sites to one code base under Magento 2, revamping both the back end and the front end. This resulted in a customized checkout process that not only improved conversion rates but bolstered the customer journey.
After conducting a series of interviews and running advanced analytics, we leveraged Magento's unique page builders to perform a full redesign. They wanted something that was modern and minimalist in order to showcase their premium products and appeal to their sophisticated audience. This helped foster an elevated yet relatable brand experience.
Partnering with a Web Developer on Adobe Magento
The Magento Adobe integration is a mutually beneficial deal for both the businesses and their customers. It combines the powers of Magento's e commerce platform with the branding and software solutions that have become synonymous with the Adobe name.
For brands that are looking for a fully integrated commerce and marketing experience, an ecommerce replatform on the Adobe Magento system may be the solution. But a site migration isn't an easy feat. Nor one that should be taken lightly. This is why it's important to work with web developers who have experience working with the system.