As an industry-leading ecommerce agency run by a dedicated team of experts with over two decades of experience, Guidance knows a thing or two about ecommerce website development. We're seasoned in helping growth-oriented B2C and B2B merchants and manufacturers dial in on their commerce strategy, growth, system integration, mobile optimization, UX (user experience), and web design.
Though the ecommerce website development services from Guidance span across the digital spectrum, a substantial portion of our work centers on providing innovative solutions for online retailers. Needless to say, we know what works and what doesn't in the world of ecommerce.
The internet is continuously evolving, keeping us on our toes and expanding our wealth of knowledge as one of the most trusted Episerver partners. Here are some of the most noteworthy lessons we've learned from 25 years of ecommerce development.
Customer Experience Is Directly Related to Your Ecommerce Platform
When it comes to ecommerce, customer experience plays a big role in effective marketing. In today's digital sphere, a majority of a brand's interaction with its customers is online. Until somewhat recently, merchants had little control over their ecommerce platforms, thus limiting their involvement in shaping customer experience.
Today's ecommerce platforms are user-friendly (for both merchants and customers). Adjusting a website's design and functionality are typically easy to do through a web browser—whereas up until a few years ago, you may have needed to outsource a custom website developer to make changes. That said, to optimize customer experience, you'll want to use an ecommerce platform that supports multiple languages, users in different countries, content testing, and DTC (direct-to-consumer) sales with seamless checkout.
Mobile-Friendliness Matters
An estimated 72% of online transactions are made on mobile devices in 2020, a sharp uptick from 51% in 2019. Suffice it to say websites need to be mobile-friendly in order to survive, especially when ecommerce is involved, so be sure your online business is optimized for responsive design.
Customers should be able to complete a purchase without having to zoom or scroll around a page to find the fields or buttons they need. Also, mobile-friendly checkout pages have progress bars indicating where customers are in the transaction and how many more steps they have to complete it. This includes an editable shopping cart, followed by personal information fields, then payment gateway, and finally, a confirmation page. If you offer promotional discounts, they should be easy to enter when using mobile checkout.
So Does Site Performance
Even if your ecommerce site is mobile-friendly, you can't expect to run a successful online business with poor site performance. This means each page on your website should load quickly on a browser. The digital world moves fast, and consumers don't have a lot of patience for slow websites, particularly when trying to make purchases.
Testing your site regularly and making adjustments as needed is a vital component of ecommerce website development. Many merchants partner with an external agency to audit and optimize their site performance. Whether you're implementing new features, changing your site's functionality, or accommodating more website traffic, testing is key to ensuring ecommerce success.
Email Marketing Is Not Dead
The phrase "Email is dead" started being tossed around in the early 2000s. However, we're pleased to tell you it most certainly is not. Not only is email alive and well, but it also remains a valuable marketing channel.
With a substantial email list of current, previous, or potential customers, you have a unique ability to reach your audience. If you don't have a list yet, we suggest taking steps to build one. This might involve pop-up boxes encouraging site visitors to sign up for a newsletter, strategically placed opt-in boxes, or an email signup checkbox on your checkout page.
A Realistic Omnichannel Approach Is Best
An omnichannel ecommerce strategy can help you provide your customers with a consistent, streamlined experience. Whether they're shopping on a desktop browser, smartphone, mobile app, or brick-and-mortar store, all preferences and interactions with your brand will be saved and available for reference.
There are certainly benefits of omnichannel retailing, but in our experience, trying to implement too many initiatives can be counterproductive. In reality, most customers don't care about your organizational silos or KPIs (key performance indicators). Instead of force-fitting capabilities that may not affect your bottom line, a simplified omnichannel approach is best.
The Top Ecommerce Brands Sell and Advertise on Amazon
A whopping 50% of all ecommerce dollars spent are spent on Amazon. What's more, 66% of online product searches begin on Amazon. The multinational commerce and tech company is also the third-largest advertising platform, trailing Google and Facebook. The point of all these statistics is to demonstrate how crucial Amazon is for brand awareness.
Listing your products on Amazon can increase your market share and broaden your customer base. However, the top ecommerce companies not only sell on Amazon but also advertise on the platform. With countless sellers and more joining every day, sponsored brands often get the most visibility and end up seeing better organic rankings on the site.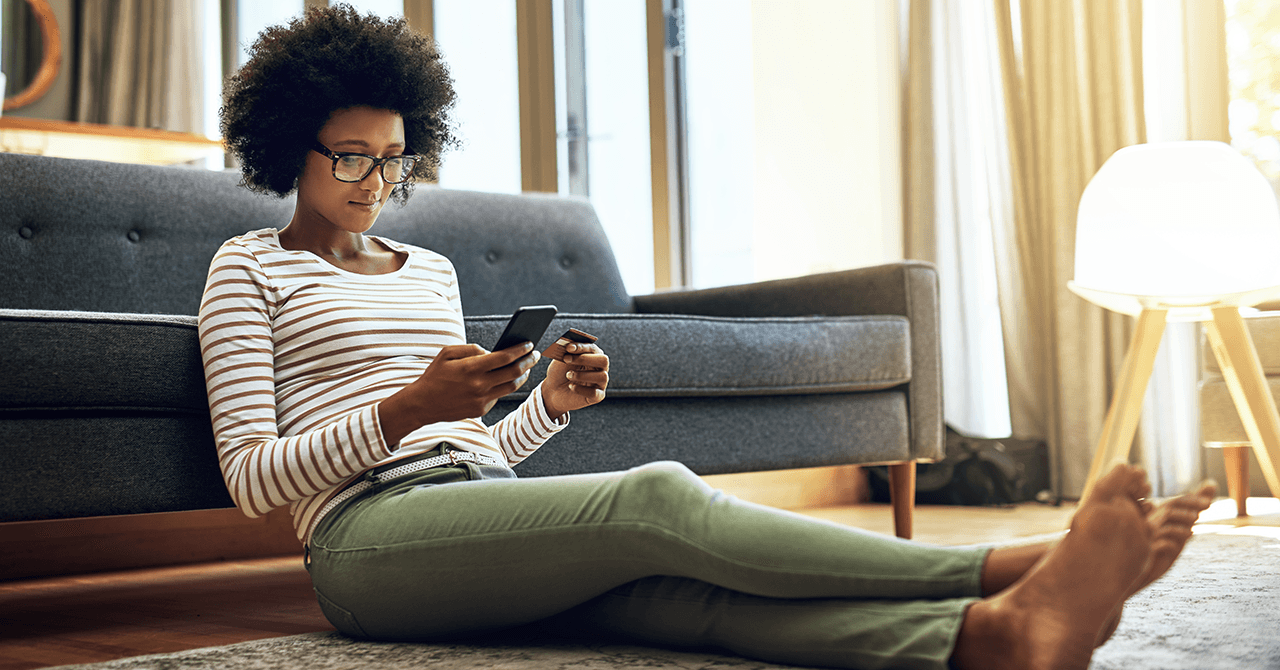 A Social Media Presence Is Essential to Survival
In the realm of ecommerce, social media is essentially non-negotiable. It's a central aspect of your relationship with your audience, and ultimately, their experience with your brand. It's no question how much time people spend on social media these days, and maintaining active pages is one of the best ways to reach consumers.
Social media platforms also offer businesses valuable information about their followers' behaviors, preferences, and sentiments. This can help you fine-tune your business strategy and allows you to run targeted ads to reach existing and potential customers.
On-Site Search Is Key
When customers visit your website, they want to find what they're looking for quickly. They shouldn't have to scroll endlessly, click around to various pages, or resort to Google to find a product on your site. That's why an on-site search function is key to ecommerce website development.
With an on-site search tool, consumers can find what they need in seconds, preventing them from getting frustrated or leaving your site. You can also use on-site search as a tool to present related product offerings, which can boost your sales.
Content Is Still King
The term "Content is king" isn't new, and it remains relevant for all websites, including internet merchants. With frequent Google updates affecting search rankings, changing social media algorithms, and disruptive digital marketing strategies appearing right and left, high-quality on-page copy is essential for maintaining website traffic.
Each page on your website—including your landing page, category pages, individual products, and blog posts—should have helpful relevant, descriptive, and useful information. This can help your Google search ranking and prevent a potential customer from leaving your site to find the information they need.
Embrace Change, Or Else
As we mentioned, the internet is always evolving. In order to run a successful ecommerce business both now and years down the road, you have to embrace change. Any ecommerce expert can tell you that what works for you now might not work in six months or a year, let alone five or ten years. Also, if your business is successful, you can expect your customer base to expand over time. This means you'll probably need to market your product to a new generation, catering to behaviors, preferences, and habits you're unfamiliar with.
A nimble approach to ecommerce is crucial to survival. The biggest mistake many merchants make is resisting change and stubbornly thinking "the way it's always been" is the best way. Your marketing team should be prepared to think on their feet, embrace new technologies, and roll out changes when the time is right.
Ecommerce Website Development Services from Guidance
Here at Guidance, we believe in the power of innovation and the role it plays in maximizing growth. Our ecommerce website development service emphasizes strategic planning, creative solutions, optimization, acceleration, and ROI-focused commerce. We're always building on the lessons we've learned over the years and seeking new ways to help our clients achieve unique and meaningful customer interactions to meet their highest potential.
If you're looking to differentiate your brand, gain a competitive advantage, accelerate growth, or reach new audiences, Guidance is here to assist. We're truly passionate about digital commerce and get a deep satisfaction out of helping our clients succeed. Our experienced team is fluent in ecommerce and eager to help you not only navigate the digital realm but also grow and thrive.