Shopify Plus is a full service digital commerce platform that is getting a lot of traction in the market. Suitable for global corporations as well as mom-and-pop shops, Shopify Plus' out of the box functionality and ease of implementation makes it attractive to technology decision makers. The system is designed to empower companies to sell wherever their customers happen to be while eliminating the tedious and time consuming manual tasks that often make processes inefficient.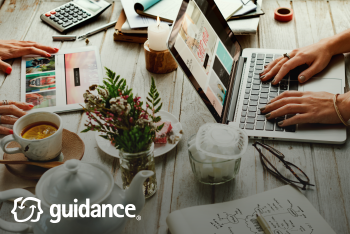 Shopify Plus has positioned itself nicely in today's market, in part, due to the fact that the back end has been designed to allow users to automate and implement changes in the system without code. Combining that with the improvements that the front end brings to the customer buying experience, and it's not hard to see why so many companies, large and small, are considering Shopify Plus for their commerce platform.
Planning and strategizing for expansion is an issue that all companies encounter and Shopify Plus' suite of products reassures users that an increase in volume won't necessarily require new hires or longer days. This tool allows companies to strategically scale without handcuffing the IT department for site maintenance. Rather, they are able to automate where possible and spend time leveraging employee skills rather than keeping up the technology infrastructure.
Automating with Shopify Flow
Running sales campaigns and overseeing a large inventory of products can be a stressful process. Add in a growing customer base and responsibilities can soon become unmanageable. Enter Shopify Flow. Shopify Flow is an automation feature that allows users to build rules that trigger actions that save time like automatically reordering products from a vendor when the inventory gets low, flagging and alerting the necessary parties of high risk purchases, removing out of stock products from the store or tagging and segmenting top customers.
Meet the Customer Where they are
The modern customer journey includes many different platforms including mobile, social and storefront. Shopify Plus offers solutions to meet customers in all of those areas. From an online store to pop-up shops to wholesale deal enforcement, many Shopify Plus solutions offer options and actions to increase the chances of conversion.
Wholesale with Shopify Plus
For customers looking to buy in bulk, Shopify Plus has options for that, as well. In the back end, users can set minimum quantity limits, discounts and varied pricing based on customer tags in a self-service digital storefront. With password protected logins, select customers can place high volume orders while staying within the guidelines established during setup.
Over 100 Payment Gateways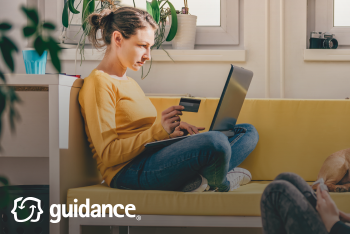 From cash to PayPal to Apple Pay, Shopify Plus is compatible with over 100 different payment gateways, increasing the opportunities for customers to purchase from you in a way that they're used to. There is even an exclusive one-field checkout feature that allows for customers to purchase items with one-click, further improving your chances of converting a customer and also decreasing the time required to realize ROI.
Automate Flash Sales with Launchpad
Gone are the days of having to implement new products and promotions separately on different sales channels. With Launchpad, users can schedule products and promotions to publish across multiple channels and return them to normal when the sale period ends. Using Shopify Plus' comprehensive dashboard features, users can spend their days monitoring sale progress and strategizing next steps rather than executing the necessary, but time-consuming, tasks required for the sale to function as planned.
Is Shopify Plus the Right Platform for my Online Business?
In short, yes, you definitely need to consider Shopify Plus. Whether it's the right platform for your business or not requires some research and due diligence. The good news is you can get help from commerce experts like Guidance who have a multi-platform practice and can help you solve for any of your needs today but also make sure you are set up for success in the future. In a world where automation and technology are becoming more and more important, Shopify Plus has all of the eCommerce components needed for companies to expand and grow. One of the most reassuring aspects of Shopify Plus is that users can set up campaigns so easily that testing things out becomes so much less cumbersome. With its POS capabilities for pop-up shops and storefronts, and the simplicity of creating a new online or mobile campaign, companies enjoy being able to be fluid in their sales strategies while also being able to test things and make real-time changes or updates, if necessary.
It's also reassuring that Shopify Plus can integrate with the ERP and CRM systems that companies are already using to track prospects, customers and sales opportunities. When implementing a new system like Shopify Plus into a company, it can come with a culture shift. Being able to tie the eCommerce solution in with the other digital solutions that users are already accustomed to working within increases the likelihood of high adoption rates.
To learn more about the Shopify Plus platform or schedule a demo, please
contact Guidance
.