This is another special edition of the Featured Employee of the Week as we are featuring not just an employee but a whole team -- the Guidance Argentinian Development Team. Located in South America, Argentina has over 40 million habitants and is best known for its high quality of life.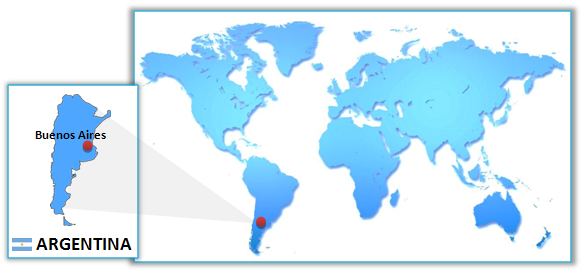 We asked the team to answer a few questions for us, check out what they said:
Names and titles, please –
José María Beltramini, Project Manager
Agustín Didiego, Technical Architect
Damián Pastorini, Software Developer
Roque Terrani, Software Developer
Tomás Souto, Software Developer
Andy Footner, Drupal Specialist
Christian Pontoriero, Graphic Designer & UX specialist
How long has the team been working with Guidance?
We started our first project with Guidance back in January 2010, so we just celebrated our first anniversary. Since then, we have launched more than 11 projects, almost 1 per month!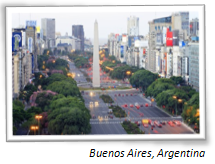 Tell us about your place of business.
We have our offices in Martínez, a green business center 20 minutes from Downtown Buenos Aires, Argentina. Buenos Aires is the capital and largest city in Argentina, and the second-largest metropolitan area in South America, with a population of around 13 million.
Strongly influenced by European culture (8 out of every 10 Argentines are descended from colonial-era settlers or the 19th and 20th century immigrants from Europe), Buenos Aires is referred to as the "Paris of South America". In the last century, there has been immigration from several countries in Latin America, North America and Asia which has led to a rich and diverse culture.
With the highest density of university students in South America, the IT services sector has been growing at an average of 20% per year for the last 10 years, boosted by an increasing demand from United States and Europe.
How do you deal with the time/location/language difference?
Time difference is not really a problem for us. There's only a three-hour difference for a good part of the year between L.A. and Buenos Aires, which is almost not noticeable. The rest of the year (during daylight savings time), there's a five-hour difference. To minimize the gap, we have flexible schedules. We encourage our staff to start their workday a bit later than normal office hours. This way, their workday practically matches the typical workday at Guidance.
As far as the language difference, we deal with that right from the beginning. We seek to employ professionals who are fluent in English, but we also have internal English lessons that are completely focused on practical issues they might face. Also, we promote a culture of self-improving and knowledge-sharing. For the language topic in particular, there is an active sharing of music, books, comics, and movies in English. The best way to learn it, is to enjoy it!
What tools do you use for transparency?
Our basic tool for transparency is communication. Communication is absolutely vital for us -- so much, that it is part of what we call our manifesto, which includes the things that we consider absolutely fundamental to do our job.
We do all we can to foster communication. Technologically speaking, there are plenty of tools we use to communicate with the Los Angeles office, including ticketing systems, instant messaging, email, video-conferencing, phone ... and we use them all.
Last but not least, we make sure our team members feel like they are part of the Guidance team. We don't want them to feel like this is an "us and them" situation.
What do you like most about working with Guidance?
Lots of things! Amongst them, we enjoy the fast-paced rhythm, the diversity of projects, and definitely the openness of Guidance's team towards work. It is a pleasure to work with people that are receptive to new ideas and that are looking for more than just plain programming.