There are many moving parts of an ecommerce business. From website development and digital marketing to fulfillment and customer service, every piece of the puzzle is crucial. And yet, when you sell products online, the success of your business ultimately comes back to conversions.
You might be selling products already, but could you be selling more? As a merchant in the quickly evolving world of digital commerce, you'll want to pay close attention to your conversion rate and have a plan for improving it in the short- and long-term. Not sure where to start? That's where our conversion rate optimization services come in.
If you want to boost sales, expand your audience, entice repeat customers, and drive more traffic to your site, you'll need a CRO (conversion rate optimization) strategy. The seasoned web developers and B2C ecommerce development experts at Guidance have helped a wide range of mid-market merchandisers with successful CRO. Here's what you should know.
What Is Conversion Rate?
Before we dive into the benefits, tools, and tactics for CRO, let's start with the basics. A conversion is when a customer or potential customer completes a desired goal. This could be purchasing goods or services, scheduling an appointment, or signing up for a newsletter. However, in the context of ecommerce, it most often means someone made a purchase.
Your conversion rate is the percentage of website visitors who complete a purchase within a specified period. For instance, if your online store sees 10,000 visitors in a month and 1,500 resulted in a transaction, your conversion rate would be 1.5%.
How to Calculate Conversion Rate
You can calculate your conversion rate using this formula:
Conversion rate = Number of purchases within a period ÷ Number of visitors within the same period
Drawing from the example above, you'd take 1,500 (the number of purchases) and divide it by 10,000 (the number of visitors), which comes out to 0.15 (or 1.5%).
What Is a Good Conversion Rate?
So, how do you know if your conversion rate is good or could use improvement? What constitutes a "good" conversion rate in ecommerce depends on your industry and your unique product offerings.
Having said that, the average conversion rate is typically between 1% and 2%. And generally speaking, the most successful merchandisers are around 10% or higher.
Conversion Rate Optimization (CRO): What to Know
When it comes to analytics, your conversion rate is arguably the most important metric. It tells you how many website visits result in sales and can give you clues about what you'll need to do to stay in business, grow your brand, and increase revenue.
Ecommerce conversion rate optimization is the process of improving your online store and overall UX (user experience) to drive more sales. While it can entail a full website overhaul, CRO often involves small tweaks, such as moving a CTA (call-to-action) button, improving site speed, or adding multiple payment options.
Minor changes throughout the landing page, product pages, and checkout page of your ecommerce site can be measured with A/B testing or KPIs (key performance indicators) on an analytics report. This tells you what works and what doesn't with your CRO strategy.
Benefits of Conversion Rate Optimization: Why Is It Important?
An ecommerce conversion optimization plan is a critical component of your business's success both now and in the future. With that said, there are many ways CRO benefits ecommerce. We outlined the top advantages below.
Boost Your Sales
In the simplest sense, an effective CRO strategy will result in a higher percentage of visitors making a purchase on your site. This means you'll likely see a boost in sales and an increase in revenue.
Understand Your Customers Better
Conversion rate optimization tools can also provide you with valuable customer insight. You'll be able to hone in on data about their behaviors, buying habits, and preferences, which can help you fine-tune your marketing efforts.
Optimize Your Current Traffic
One of the main advantages of CRO is that it allows you to make the most of your site's current traffic. Let's say you see an average of 6,000 visits a month with a 1.5% conversion rate. Increasing your conversion rate to 4.5% could mean you're tripling your sales without expanding your audience.
Gain a Competitive Advantage
An ongoing CRO strategy with a focus on customer experience can give you a competitive edge in your industry. If your website and checkout pages are a little faster, easier to use, and more efficient than your competitors', it might help you win over more of the market share.
Get a Better ROI
In many cases, a higher conversion rate means you can get a better ROI (return on investment). By analyzing your website traffic and customer behaviors, you can get more out of your marketing spend.
Better SEO Overall
Increasing your conversion rate often means you'll see a reduced bounce rate. When visitors spend more time on your site because they're making a purchase instead of returning to their search, it benefits your overall SEO (search engine optimization). Why? It signals to Google that your ecommerce store appeals to consumers and meets shoppers' needs.
Grow Your Audience
CRO can also help you grow your audience. With the right website adjustments, you can turn browsers into buyers, get a better search engine ranking, and scale your business.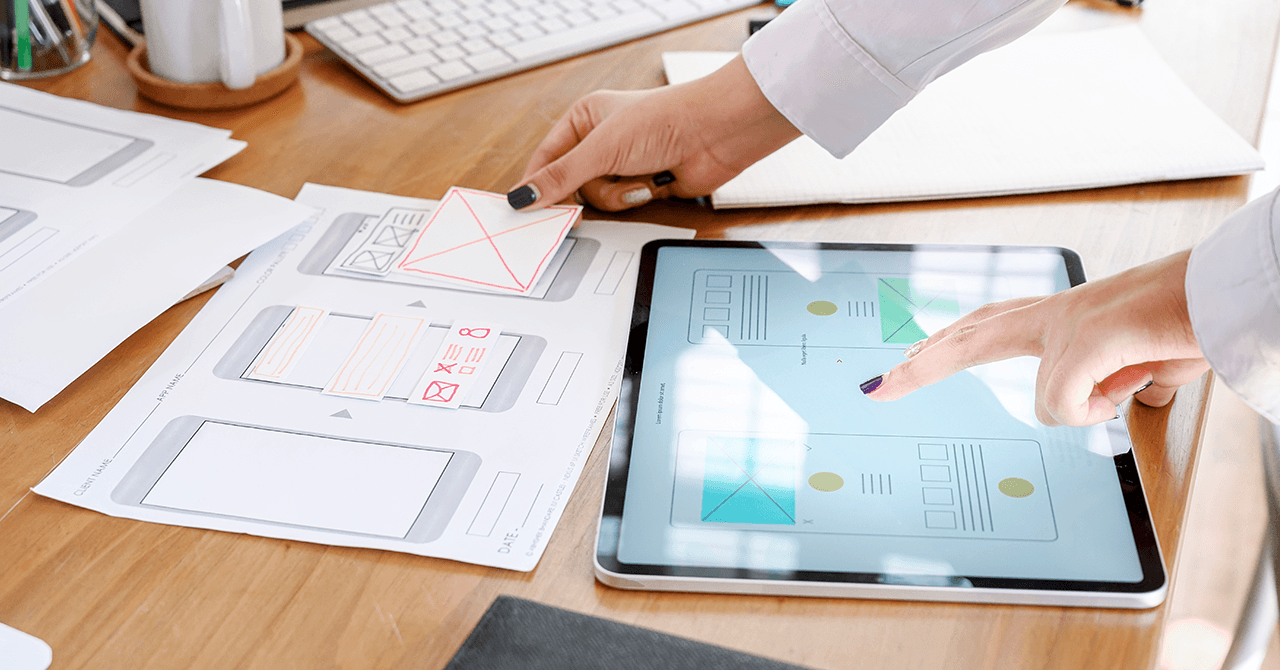 Top 8 Conversion Rate Optimization Tools
CRO software provides merchants with valuable information about their website traffic, sales data, customer habits, and ROI. It can also give you the opportunity to make adjustments and test the effectiveness of each change. Platforms with AI (artificial intelligence) capabilities can even suggest changes.
Some of the best conversion rate optimization tools include Google Analytics, Google Optimize, Adobe Target, Dynamic Yield, HiConversion, and Episerver – Optimizely.
Google Analytics
Google Analytics is an invaluable resource for ecommerce businesses. You can use the service to find out how people found your website, how long they stayed, and whether they're returning or new. It also tells you where your site visitors are located, what type of device or browser they used to access your online store, and of course, how many visits resulted in conversions.
Additionally, you'll have access to Google Tag Manager. This feature allows you to create and update tags for conversion tracking and remarketing.
Google Optimize
Google Optimize is another excellent option. The platform allows for A/B and A/B/n testing, helping you figure out which web page design fares best with your customers. Google Optimize also has multivariate and split-URL testing features, as well as server-side experiments and robust personalization tools.
Adobe Target
With Adobe Target, merchandisers can test and target KPIs to create not only optimized but also personalized customer journeys. The ecommerce solution allows you to run A/B tests on your customers' entire experience on your website, including imagery, background colors, web copy, checkout pages, and navigation.
You can also test different variations of your online store across your website and mobile app. Adobe Target offers multi-armed bandit testing as well, which automatically distributes traffic based on shoppers' most successful previous experiences. The platform's behavioral targeting features generate product recommendations, automated offers, and location-based personalized experiences. All in all, Adobe Target makes it easy to determine the most effective combinations of targeted content to optimize conversions.
Dynamic Yield
Dynamic Yield is a go-to tool that allows merchants to create and synchronize personalized customer experiences to optimize conversions. The platform has a number of highly valuable capabilities, including A/B testing, customer data management, behavioral messaging, and targeting.
Not only that, but Dynamic Yield's Triggering Engine allows you to automatically send push notifications and targeted emails to reach shoppers at the times they're most likely to make a purchase. Ultimately, this end-to-end tool helps companies generate relevant, cohesive customer journeys that lead to more conversions.
Episerver – Optimizely
Then there's Episerver, a digital commerce platform aimed at businesses looking to increase their ROI. Thanks to its AI software, it allows you to create the best possible user experience for your customers.
Episerver recently rebranded itself as Optimizely and launched its Optimization-as-a-Service tool after acquiring the platform last year. The new CRO solution combines A/B testing and industry-focused targeting capabilities to generate optimized recommendations for personalized shopper experiences. Enterprise-level merchants appreciate that you can run multiple experiments at once across multiple pages or on a single page.
CRO for Relax The Back
Ergonomic furniture retailer Relax The Back partnered with Guidance for its replatform to Shopify Plus. Our team of web developers and UX directors came up with a list of effective CRO strategies and experiments to test using HiConversion.
Some of the changes included removing the "Find a store" option from the checkout page to minimize cart abandonments from already incentivized shoppers and increasing the size of the "Add to cart" button. We also placed additional payment options, like PayPal and Klarna, higher up in the funnel to provide shoppers with an easier checkout experience and more flexibility.
Want to learn more about our conversion rate optimization services and what we can do for your ecommerce business? Contact Guidance today.