One of the most disruptive and foundation-breaking champions in the digital marketplace is the DNVB. If you are not familiar with the term, it stands for Digitally Native Vertical Brand. These forward-thinking, niche companies are not only tipping the e-commerce scale, but bringing in millions, if not billions annually.
And they only live in cyberspace.
DN = Digitally Native
A digitally native retailer is birthed online and only initially sells online. This sounds a lot like e-commerce, but it's not quite the same. In this digital space, the retailer is more than an e-commerce channel, it's a complete online brand. They can access thousands (if not more) potential customers infinitely faster than they would in a brick and mortar shop. They also save on costs with low overhead, as their "shop" is in a virtual space versus a physical one, where they'd be paying rent, bills, in-house employees, and other physical costs. Selling their own products within their own website means a big price advantage with no middleman. This also means a better price for the customer and better deals to your shoppers without sacrificing quality.
Another major perk of launching digitally native is the retailer can grow their foundational customer base and brand identity steadily with the aforementioned low overhead and when ready, launch into brick and mortar. Coupled with social media and digital marketing, a DNVB retailer can develop strong brand loyalty through intimate customer relationships, trust, and community building with authentic social proof.
For example, the CEO of the wildly popular makeup brand Glossier said 90% of the brand's revenue is thanks to its Instagram fans. In oversaturated marketplaces, the best way to stand out is to make the customer feel seen and heard.
VB = Vertical Brand
A vertical brand, or v-commerce brand, has complete control over the factory-to-customer journey—think D2C. This essential factor makes DNVBs stand out and differentiate from traditional brands. Vertically integrated brands are very customer-centric and uphold the customer experience to the highest caliber with complete control and autonomy. This acute control over the product conception-to-manufacturing-to-consumer-marketing means ideating unique ideas and imaginative customizations that can be implemented in the factory with their supervision.
Once the product is ready to sell, vertical brands have the control to sell when and where they please. Then, once the product is purchased, vertical brands can get a 360-degree view of the product journey, using metrics and tracking to speak to the who/what/where/when/why of their demographics to market smarter, determine which styles sold best, access top locations for geo-targeting, seasonality, and much more.
According to the leading media and research organization, Digital Commerce 360:
DNVBs are growing 3x as fast as your traditional e-commerce retailer
They profit from 2x higher gross margins and 4x higher contribution margins than traditional e-commerce retailers
By harnessing control from ideation to the consumer's doorstep, DNVBs enjoy, on average, a 2-4% cost reduction on goods, which can mean millions of dollars in savings
And operating in a tech landscape means gathering massive amounts of data, which translates into working smarter not harder, creating lower costs and higher margins.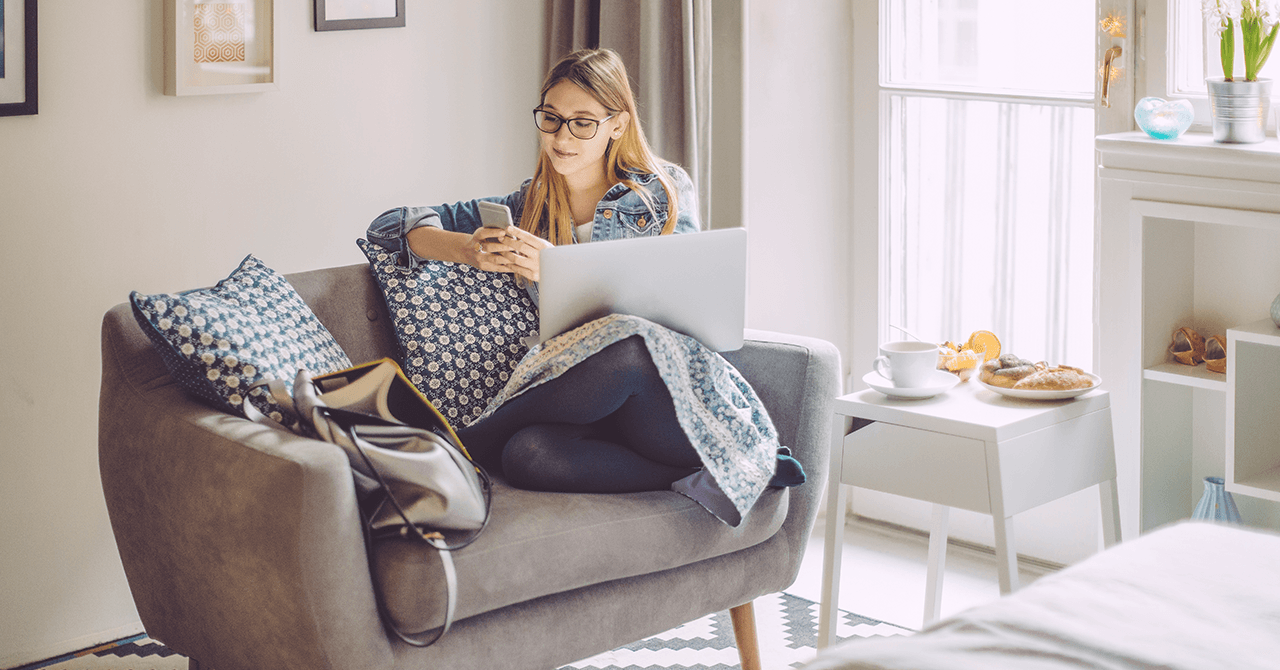 DNVB Deliver Value to Niche Consumers
How do these brands keep exponentially growing? They don't get caught in the large, nebulous e-commerce space. They shine as niche microbrands that fulfill specific needs, hyper-focused on one thing, and do that one thing really well.
Some examples of young DNVBs that are making big waves include HelloFresh meal kits, Ritual vitamins, Bonobos apparel, Casper mattresses, Warby Parker glasses, Dollar Shave Club, Popcultcha (a Guidance client!) and up-and-comers Away luggage, to name a few. One of these top brands, Casper, has really done DNVB right. Here's how:
Casper kept it simple and specific, using research to launch online with only one option: one perfect, medium-firm mattress
They elevated the customer experience by removing pushy sales people and letting customers shop in the comfort of their own home on their own phone
They bring ease and convenience to the customer, creating a stylish, Instagram-worthy blue and white striped aesthetic with simple shipping as a "mattress in a box" that perfectly unfurls into a cozy night's sleep
Casper leverages social media influencers, user generated content, and invests in SEO to get in front of as many customers as possible.
Needless to say, DNVBs have a lot to inspire and teach retailers everywhere. Guidance has helped many DNVBs with their digital solution...how can we help yours?
DNVB: 5 key insights
1. Target your product(s). They create customer loyalty by curating not only a niche product, but the marketing content, UX, shopping experience, and customer service—all in the digital space—to perfectly speak to their target demo and meet their specific needs.
2. Start small but think big. Launch one perfect product and hone in on a target demo that will fall in love with that one product. As it grows, expand the portfolio.
3. Listen to your customers. Use data collection to get to know your shoppers to better edit and sculpt the product in the early stages. Leverage that data to hit the sweet spot that makes the product feel personal to every customer, while bringing convenience and ease to the shopping experience and product functionality.
4. Know your brand ambassadors. Leverage the online store's social media followers' content with UGC. User Generated Content doubles conversions and is an effective (and cheap!) way to make customers feel like they're a part of a brand family while also getting great content to promote the product. Sharing UGC will create exponential organic growth and get the product in front of more potential customers. After all, people trust their friends and family over an ad.
5. Once established, get physical. Do a pop-up shop, a showroom, partner with brick and mortars and eventually move into a (small) space! Once the product is successful online, break out of cyberspace and head back to earth with strong foundational brand feet to stand on.
Whether it's a young company concepting a product in the early stages or already a retailer that isn't seeing the projected numbers, leveraging a DNVB approach could be the smart, successful solution to elevate your brand and get your product in the eager hands of customers around the world.