The coronavirus pandemic impacted virtually all aspects of collective life, from our vacation plans to the frequency with which we visit friends and family. And as of March 2021, it's been a full year since states began issuing stay-at-home orders to curtail the spread.
As people spent more time at home, changing retail habits had a significant impact on retail and ecommerce business. Even customers who had long preferred the retail experience began to make the switch to ecommerce.
To meet changing consumer needs and preferences, merchants have adopted various new strategies and adapted to shifts like panic buying and new "buy online, pick up in-store" (BOPIS) models. In this guide, we'll cover the lessons learned over the past twelve months using Santa Monica Seafood as an example of successful adaptation.
Ecommerce Trends 2020: What We Learned
In early 2020, customers had natural reactions to the stress of the moment, from stocking up on necessities to limiting their in-person visits to their favorite local retailer. As these trends unfolded within the ecommerce industry, businesses had the opportunity to continuously adapt their inventory, service model, and marketing strategies. The ecommerce sector saw six significant changes that have potentially reshaped the market for years to come.
#1 Panic Buying and Retail Therapy
At the onset of the COVID-19 pandemic, Americans had no idea how the following weeks or months would unfold. As other nations shut down, there were concerns about supply chains, which led some consumers to "panic buy" products like toilet paper, canned beans, and staple grains. As others saw empty shelves in their local grocery stores, it seemed logical to follow suit.
After all, panic buying fulfilled several core needs—feeling in control, as if we were providing for our families and feeling like "smart shoppers." Even once it became clear that there would be no major supply chain disruptions, people were looking for ways to comfort themselves. Without rituals like going out to restaurants with friends or splurging on vacation, some people had the extra cash and spare time to invest in their favorite online retailers. This led to increased ecommerce transactions on "retail therapy" that provided comfort and simple pleasures.
Changing consumer spending habits provided a potential opportunity for brands like Santa Monica Seafood, a premier source for fresh fish within Southern California and throughout the U.S. However, the challenge was reaching customers who were not visiting retail stores.
#2 An Increased Preference to Shop Online
Before early 2020, ecommerce was already the preferred shopping method in some categories. However, in 2020, more and more industries saw a shift from in-person browsing to online research and buying. Consumers also began spending 30% more online.
What drove this shift? At the height of the pandemic, many brick-and-mortar stores closed temporarily or permanently. Even as some reopened with strict capacity limits, some consumers felt that buying online was safer than entering a physical store. Merchants that previously relied on in-person patronage had to adjust to the shift.
For example, Santa Monica Seafood saw a steep decline in foot traffic at their retail locations. And when customers went to their ecommerce website to order, they were greeted with bland, neutral colors that didn't convey the brand values of freshness and sustainability. This required a website redesign.
#3 A Shift in Spending
While some people chose to save their money in the face of economic uncertainty, 22% of people actually purchased more (in response to the possibility of future shortages). Another factor driving the boom in the ecommerce market was decreased spending on travel and experiences. Since international travel and large group outings were, to a certain extent, impossible, consumers shifted to purchasing more retail goods.
The categories that saw the most increase included products that people could use at home, from groceries to personal care items and beyond. There was an inevitable decrease in spending on transportation, which freed up money to be spent on pets, home improvement and other projects that could be enjoyed without travel. This represented an opportunity for brands to diversify their inventory or focus on the products that most appealed to consumers while they spent more time at home.
For companies like Santa Monica Seafood trying to establish themselves in the ecommerce market, this presented an opportunity and a challenge. Fresh seafood can be a wonderful ingredient in a home-cooked meal but to reach new customers, Santa Monica Seafood had to convince them that they could easily cook seafood dishes themselves.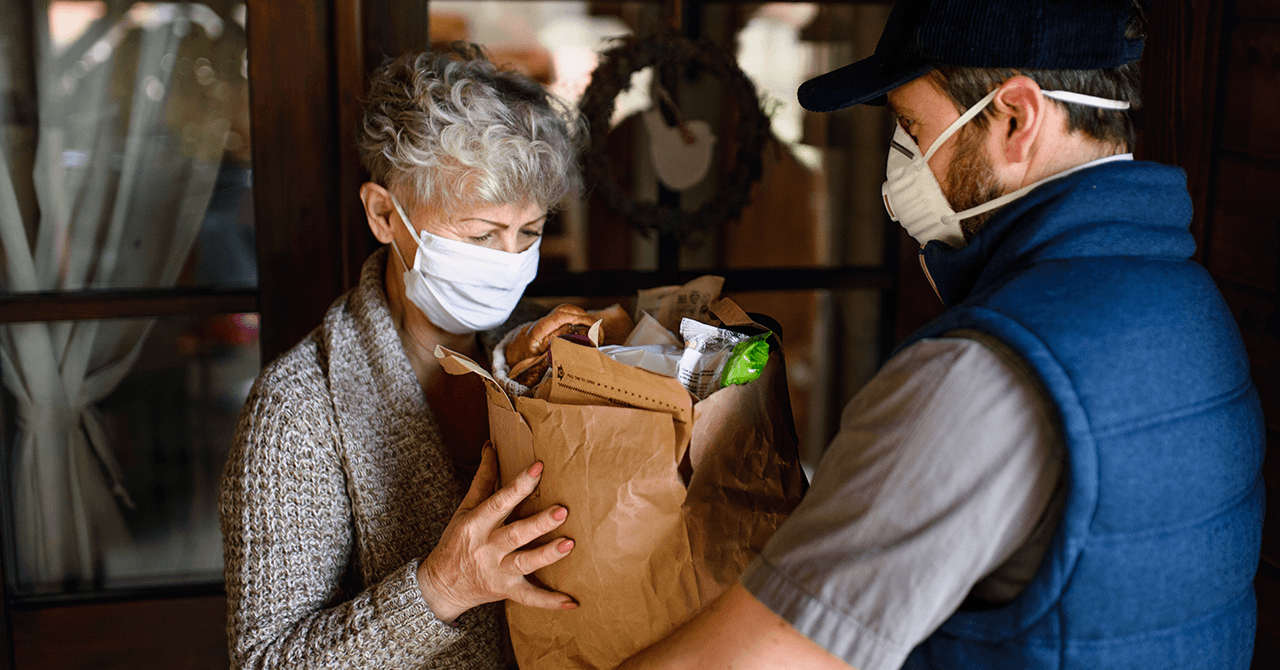 #4 A Rise in BOPIS
Many brands saw an immediate need to develop novel retail ecommerce sales channels. However, even those who were a step ahead of this ecommerce trend with long-established procedures for ordering and shipping saw new kinds of demand.
For example, local customers often don't want to pay for shipping on their digital commerce transactions when they could simply swing by the store. This led many companies to offer BOPIS (buy online, pick up in-store) options for individuals who wanted to shop locally without entering a brick-and-mortar retailer. BOPIS can take the form of curbside pickup or a dedicated in-store counter. The key to a successful BOPIS strategy is implementing systems that make online shoppers comfortable and training employees to provide excellent customer service in the new fulfillment channel.
While this is a boon for many small businesses, it's also underscored the need for omnichannel fulfillment solutions that enable in-store shopping, BOPIS, and a range of shipping options. It's great to offer BOPIS, but you also need an ecommerce website that automates and streamlines the ordering process to keep the shopping experience smooth and efficient.
#5 A Spike in Online Grocery Shopping
One sector of the economy that was heavily impacted by COVID-19 was groceries.
Some homebound populations began to rely exclusively on online grocery shopping, while other people preferred to order items for curbside pickup to limit their number of trips to the grocery store per week. Gone were the days of stopping by the physical store for a single onion.
As grocery stores, convenience stores, and even restaurants have begun to meet the demand for online grocery ordering, customers have expanded options for both delivery and curbside pickup that may endure well beyond the COVID-19 pandemic.
However, to meet this demand, companies like Santa Monica Seafood have had to change the backend of their ecommerce sales channels to enable fast, streamlined changes and updates to inventory.
#6 An Uptick in Social Media Ecommerce
People are spending more time than ever on their screens, which means more time on their preferred social platform. With fewer opportunities for in-person interaction, Instagram, Facebook, and other social media platforms are ideal places to connect. Of course, they're also places to shop.
Today's social media posts and ad placements do more than get eyeballs. Now, in-app purchases make it possible to reach consumers, expand your reach, and generate retail ecommerce sales—all in one place. To leverage this ecommerce trend, merchandisers need an effective social media strategy with attractive ads and clear CTAs.
How Santa Monica Seafood Adapted to the Pandemic
Throughout this article, we've mentioned some of the obstacles and opportunities facing businesses like Santa Monica Seafood.
For over 80 years, Santa Monica Seafood's commitment to freshness and sustainability had helped the business grow from a regional to a national scale. At the start of the COVID-19 pandemic, Santa Monica Seafood sold its high-quality food at two retail locations. In addition, they utilized a wholesale distribution channel to ship their fresh seafood nationwide.
But the pandemic naturally decreased traffic at retail locations, requiring a shift in their ecommerce strategy, their fulfillment, and their social media marketing.
Adjustments to their ecommerce platform included rebranding with brighter colors that conveyed freshness, seasonality, and quality. On the backend, Guidance helped Santa Monica Seafood switch to a cloud-based platform that could support regular updates, allow streamlined ordering, and support both local delivery and curbside pickup.
Due to the need for fish and seafood to be delivered fresh, the new ordering system features a checkout page with customizable delivery windows. That way, customers received the same high-quality product the brand has championed for almost a century.
Likewise, a shift to a new marketing strategy allowed deeper connections with customers. By adding recipes and a resource center on home cooking, Santa Monica Seafood provided more ways for customers to engage. These assets could be leveraged across social media and other platforms to extend the ecommerce brand's reach and draw in new customers curious about cooking seafood at home.
Ecommerce Web Development for the Coronavirus Era
While many states and municipalities are reopening, the lessons of the COVID-19 era will shape retail for years to come.
It's more essential than ever to have a diverse array of products, services, and channels for fulfillment. Creating a comprehensive ecommerce strategy can ensure you have the functionality in place to further adapt when customers' needs inevitably change again.
Is your ecommerce webpage in line with your brand values? Does it provide clear information on ordering and fulfillment in line with your customer's needs? Do you have other ways to connect with your customers on social media?
If you're looking to upgrade your ecommerce presence and set yourself up for success, get in touch with Guidance today. Our expertise in all aspects of ecommerce, like expert Magento website development, can help develop a holistic strategy to connect you with your customers and get your product in their hands, wherever they happen to be.