Recently, Forerunner, the VC behind brands like Warby Parker, Cotopaxi, and Outdoor Voices shared this perspective on the Try Before You Buy space. Buy Now, Pay Later is table stakes--so what about Try Now, Buy Later?
The tl;dr? "Try Before You Buy" might be the next "Buy Now, Pay Later."
The prediction was sparked by the rise in brands with home try-on programs, Warby Parker's success, and Square's acquisition of Afterpay.
Try-before-you-buy commerce is not an entirely new concept. Companies like Amazon Prime Wardrobe and Stitch Fix have been offering shoppers the chance to try products first before committing to purchase for years. But with the emergence of tech providers like TryNow, the Try Now, Buy Later offering is being democratized for merchants.
We rounded up answers to 3 questions that are top of mind for merchants considering offering a Try Now, Buy Later solution.
Do shoppers want to Try Now, Buy Later?
Low ecommerce penetration and conversion rates tell us the answer is "yes."
According to Digital Commerce 360, online sales now account for 21% of all retail sales, a striking jump from 16% in 2019. The pandemic and store closures certainly played a role in sending more shoppers online.
However, it's striking to see that even as internet access, personal computers, and now smartphones have become virtually ubiquitous, nearly 80% of retail sales are still occurring in stores.
Why? Because shoppers struggle to spend money on products they aren't sure they're going to love.
You know the colors are true on that quilt you saw in the store, plus it's soft and feels high quality. You know which jeans fit the best, because you just tried on 4 in the fitting room. Consumers spend confidently in stores, because they've already experienced the product.
This is the confidence every shopper wants prior to checking out, but until recently, it was extremely difficult to provide this experience to online shoppers. Enter new software providers like TryNow.
Keep reading to learn more about how merchants are offering this experience to shoppers.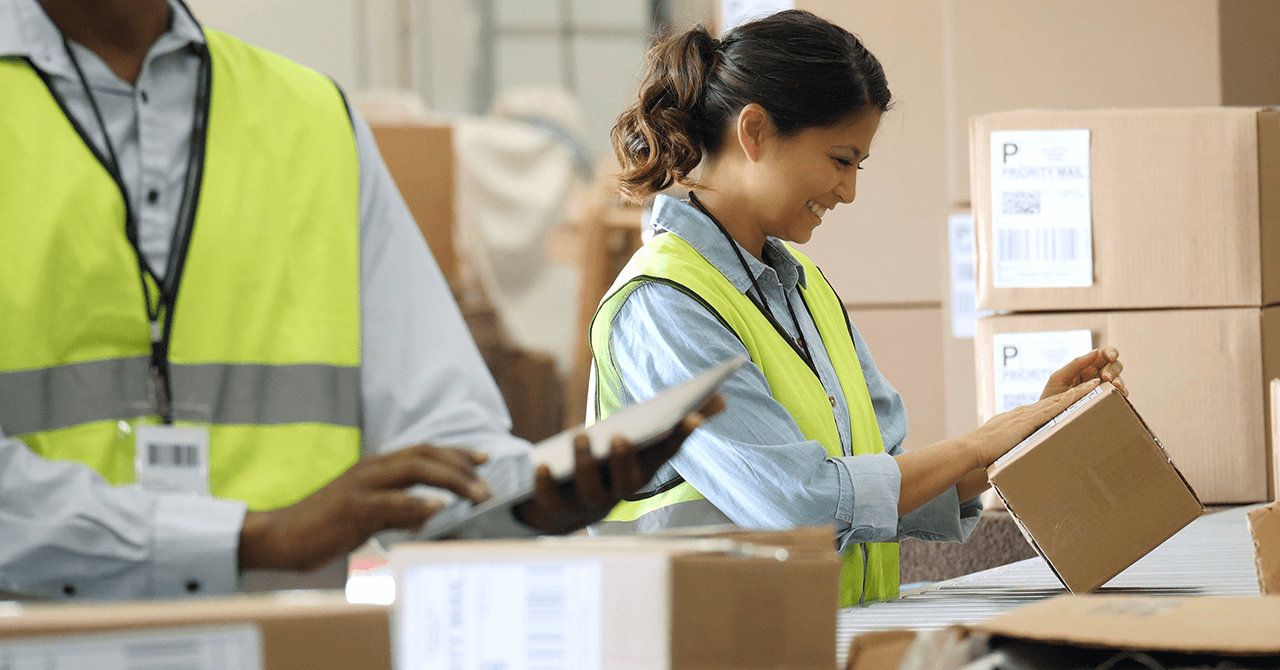 How can I provide this experience to my shoppers?
Gone are the days of needing to build your own complex operating model for a bespoke home try on program like Warby Parker's. Software providers like TryNow integrate with your ecommerce platform and allow your shoppers to choose to try before they buy.
The software manages the behind-the-scenes complexity; your orders are fulfilled and shipped just as they are today, and your shoppers return products as needed using your current returns portal. All that changes is when the shopper pays for kept items: they check out with a $0 cart, and pay only for kept items at the end of a trial period. But this small change causes a fundamental shift in consumer behavior that can transform the growth outlook for your business.
Read on to learn how a try before you buy offering increases conversion and revenue while reducing acquisition costs and growing your business profitably.
What's in it for me and my business?
Beyond just providing a differentiated experience to your shoppers, a try before you buy model can drive incredible growth.
Across the last several years, we've seen offers like free shipping or generous return policies become table stakes. These offers work to eliminate friction and build shopper trust, but they can only go so far.
When you let a shopper try your product in the comfort of their home before committing to purchase, you eliminate uncertainty and increase conversion. Shoppers are much more likely to convert when they feel they can trust your brand and your product.
The other interesting thing that happens when you open the door to try new things is that shoppers really take you up on the offer. They turn their living room into the fitting room or the showroom, and they try more products than they would through a traditional online purchase. And then once they get the product home and experience the quality for themselves, they're likely to keep more, too.
These concepts and consumer behaviors underpin the success of companies like StitchFix and Warby Parker. We're excited to see which brands jump at the opportunity to control their own "try before you buy" destiny with a third party software provider.