Ecommerce loses $18 billion a year from cart abandonment. One of the big reasons for this is the online shopping experience itself. Ecommerce doesn't offer what in-store shopping guarantees: the opportunity to try out a product before buying it.
With Try Now Buy Later, ecommerce brands are letting customers try before buying.
Is this trend a good fit for your ecommerce business? Read on to learn what it is, how it works, and how it can lead to higher sales and customer loyalty.
What Is Try Now Buy Later (TNBL)?
Ecommerce shopping is convenient, fast, and wildly popular. Global ecommerce sales are expected to grow between 7% and 9% each year from 2023 to 2027.
In today's digital era, online shopping has seamlessly woven itself into our daily lives, presenting both consumers and businesses with new opportunities. However, the road to ecommerce success isn't paved with certainty for every venture. To thrive, companies must not only offer appealing products but also deliver an exceptional shopping experience that captures the essence of in-store exploration.
Enter the revolutionary trend of "Try Now, Buy Later" (TNBL). In a landscape where a shirt can cost $120 or a mattress may demand $2,000, the prospect of purchasing without a tactile experience seems daunting. The emergence of TNBL programs, such as Amazon Prime Wardrobe, Stitch Fix, and Samsung, has acted as a bridge between online shopping and the traditional in-store experience, allowing customers to sample products before committing to a purchase.
Addressing the fundamental challenge of virtual shopping—lack of physical interaction—TNBL empowers consumers to engage with products on a deeper level. By allowing them to experience a product's feel, fit, and functionality, TNBL erases the uncertainty associated with digital purchases. If dissatisfied, shoppers can conveniently return the product through a streamlined process, minimizing risk.
TNBL vs. BNPL: What's the Difference?
Distinguishing TNBL from Buy Now Pay Later (BNPL), both designed to smoothen the online shopping process, lies in their mechanisms.
While BNPL is a financing solution that enables deferred payments, TNBL introduces a trial period within the shopping journey.
With TNBL, the focus is on enhancing the experience, not altering the financial aspect of the transaction.
It's one of many new options ecommerce companies are introducing, such as Buy Online Pickup In Store (BOPIS) and Buy Online Return In Store (BORIS).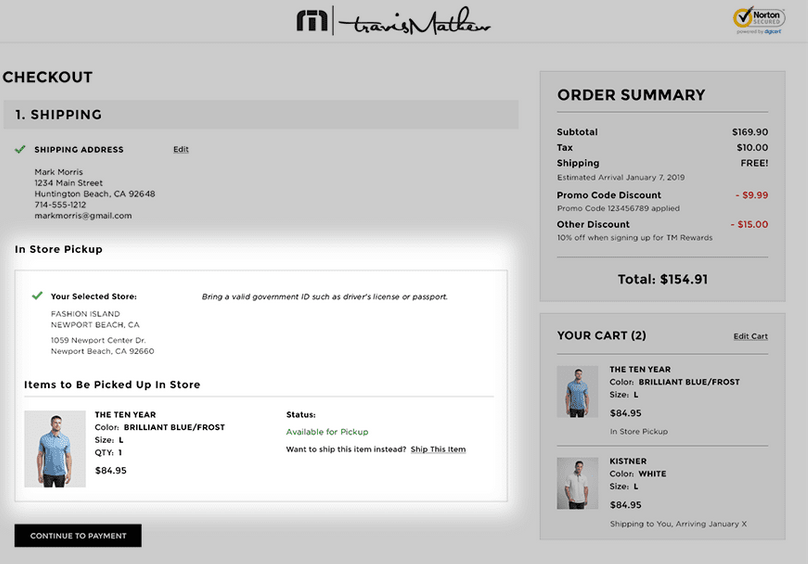 But where companies like our client TravisMathew use BOPIS or BORIS to create a more streamlined omnichannel experience, TNBL is purely digital. The customer never has to visit the store to pick up or return an item.
As such, this purchasing option appeals to consumers who view a trip to the store as a hassle. But they do want the ability to explore their purchases more before spending money.
Benefits of Try Before You Buy for Ecommerce Companies
By improving customer experience (CX) and reducing friction, try before you buy it can increase conversions, sales, and loyalty.
About 20% of online purchases are returned, compared to 9% of items bought in-store.
In a world where nearly three-quarters of customers abandon their online carts, the potential of TNBL to reduce cart abandonment and elevate customer satisfaction is monumental.
As TNBL gains traction, consumer expectations are shifting, compelling merchants to adapt and provide trial experiences for high-ticket items like furniture, upscale apparel, and home decor.
According to Try Now, one of the leading try-before-you-buy software providers, their customers have seen a 63% increase in average order value, 22% higher conversion rates, and a 76% increase in return on ad spend from using TNBL.
Will Try Before You Buy Be the Next Big Thing in Ecommerce?
Buy Now Pay Later has become huge. The BNPL lending marketing is expected to grow by 1200% from 2019 to 2024. Will TNBL become the next big thing?
Right now, over 72% of customers abandon their orders and don't end up paying anything. The way try before you buy works in ecommerce, it can help to reduce cart abandonment and increase customer satisfaction.
As TNBL catches on, more consumers will come to expect the ease and confidence that comes with having a trial period before buying, especially for high-ticket items like furniture, high-priced apparel, and home decor. And as consumer expectations change, the pressure will increase for merchants to adopt some type of trial experience and create an easier return process for customers.
3 Companies Already Using Versions of Try Before You Buy Successfully
Ecommerce companies embracing TNBL are reaping substantial benefits. Notably, Try Now, a leading software provider in this arena, reports a 63% surge in average order value, 22% higher conversion rates, and a staggering 76% increase in return on ad spend. These figures underscore the potency of TNBL in transforming the ecommerce landscape.
Consider some trailblazing examples of businesses harnessing the power of TNBL:
Wayfair
Wayfair doesn't use a standard TNBL model, but it does have an augmented reality version. With a Room Planner tool, customers can add furniture to a room, including lighting, carpeting, and cupboards.

This AR trial lets customers visualize how products will look in a space similar to their home before making a purchase.
Warby Parker
Warby Parker takes TNBL seriously, knowing how important it is for customers to try out the look and feel of their glasses before buying.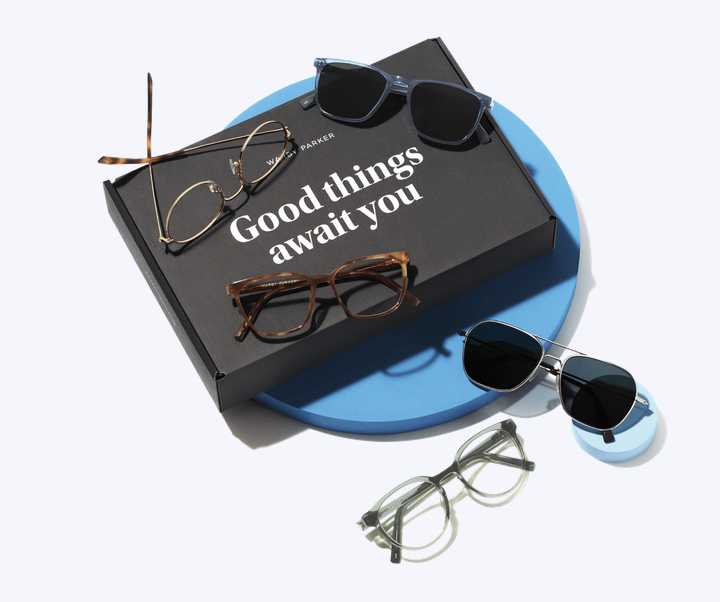 Here's how it works with Warby Parker: consumers can try five frames at home at no charge. Then, they choose the frame (or frames) they like and return the rest.
Casper
Casper sells high-end mattresses. Instead of convincing people to buy their mattresses with marketing alone, this company lets its products do the convincing.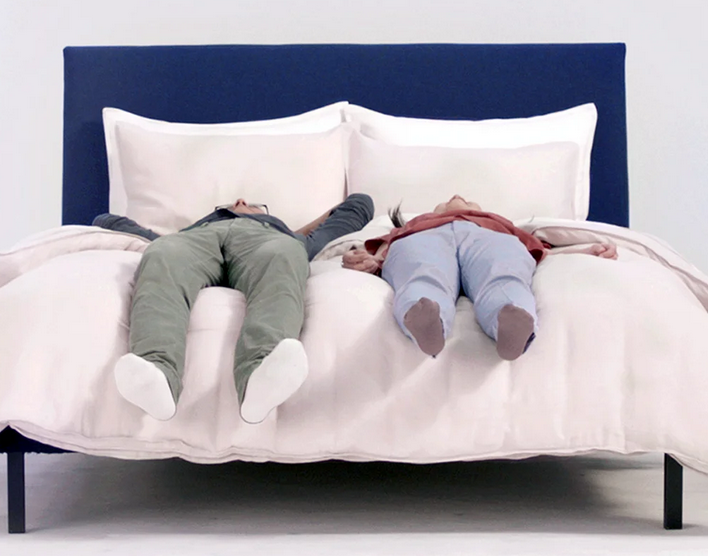 Customers can try mattresses for 100 days before buying. Returns are also free and easy.
How Try Before You Buy It Works
Generally, Try Before You Buy works like this:
Shoppers check out with $0.
They try the product for a trial period, such as 30 days.
They can return the product.
Or they keep it and buy.
As seen in some of the TNBL examples, ecommerce merchants can take a customized approach to try before you buy. Any approach that boosts confidence in the purchase and gives customers a chance to try a product without making a financial commitment can help to reduce friction at checkout and drive more sales.
Does Try Before You Buy Include Free Shipping?
Most companies include free shipping to boost buyer confidence and lead to increased sales. In one survey, 73% of respondents said that free shipping impacts their decision to order online. However, free shipping isn't essential to TNBL.
What is essential is this: it's important to make shipping and returns as seamless as possible for the customer as that will give you an edge.
Some companies are doing this in other ways.
Just look at Camuto Group, a Guidance client. The Camuto Group uses a fully automated returns process to encourage more sales across its brands, Vince Camuto and Sole Society. With an automated process, returns are simplified for buyers — they can choose from multiple return methods and even decide to switch to a different product or size without having to get on the phone with customer services. This improves CX, but it also saves the company customer service time.
What About Higher Return Costs — Will They Erode Ecommerce Profits?
Brands are likely to have higher return costs with try before you buy it. But the potential gains outweigh these costs.
CEO of TryNow Ben Davis explains that worrying about return costs is shortsighted, and a blind spot in ecommerce. For instance, a business might spend $4 more, on average, on shipping for returns, but they also might experience $20 lower average customer acquisition costs and increase the average order value by $30. That results in a gain of $50 for an investment of $4.
TNBL Challenges for Ecommerce
Despite its potential, TNBL is not a universal solution. It may not be feasible for low-cost items due to higher return costs. Inventory management challenges and cash flow issues also pose hurdles. Yet, solutions are emerging, such as try-before-you-buy software that streamlines accounting and inventory management.
It also doesn't solve every facet of checkout friction — as much as 48% of cart abandonment is due to security concerns.
To solve a lot of these challenges, merchants can use try-before-you-buy software like Try Now or Blackcart to automate accounting, fraud prevention, and inventory management.
For larger brands, you can partner with an experienced ecommerce web development company like Guidance to create customized experiences for your customers on major platforms such as Shopify Plus, BigCommerce, and Adobe Commerce.
For ecommerce brands aiming to stand out and craft an unparalleled online purchasing experience, TNBL presents a compelling avenue. By combining TNBL with innovative technologies and a comprehensive understanding of customer pain points, businesses can redefine the online shopping landscape. Consulting experienced partners like Guidance can pave the way to creating customized experiences that bolster buyer confidence, drive sales, and usher in a new era of frictionless ecommerce.
Set Your Ecommerce Brand Apart with an Exceptional Online Purchasing Experience
Try Now Buy Later is a great tool worth considering. If your company sells retail products that customers could try out before buying, this new checkout approach can help with everything from high cart abandonment rates to customer loyalty.
But it's also important to look at friction at checkout from a holistic point of view to truly overcome it. That entails understanding your customers' unique pain points and what could help them feel more confident and motivated to click buy every time they add items to their cart.