"Where there is danger there is also opportunity." That line was written by the Chinese military strategist, Sun Tzu, roughly 2,000 years ago, and that thinking certainly applies to the battlefield of E-commerce.
Today, a digital powerhouse like Amazon inspires a mixture of fear and awe, but many businesses are faced with a formidable conundrum. There are significant risks in partnering with the online giant, but also tremendous potential rewards.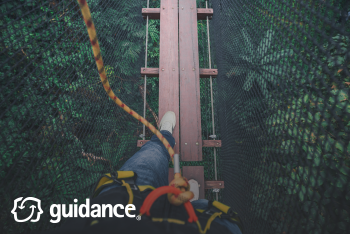 Most companies cannot avoid reckoning with this challenge. Failure to craft an "
Amazon strategy
" is virtually an admission of obsolescence. But how do retailers, brands, manufacturers and distributors go about evaluating their options when it comes to the Amazon Marketplace? It starts with a thorough look at the pros and cons of partnering with the company that now owns an astounding
44% of online sales
with no signs of stopping.
The Pros of Working with Amazon
Revenue. More than 55% of product searches now begin on the Amazon platform. Not even Google (let alone other retailers) comes close. This dominance of search means there's a tremendous amount of revenue circulating in the Amazon Marketplace, which is just waiting to be captured by savvy retailers. In fact, some Guidance clients report more than 20% of their revenue this way.
Massive Brand Exposure. Amazon boasts 197 million unique visitors every month. With that amount of traffic, you're exposing your brand to millions of potential customers. Many of these will be new consumers that you wouldn't normally see otherwise. There are few faster or more effective ways of enhancing your digital presence.
Brand Control. Amazon's Brand Registry gives companies greater control of how products are displayed and sold in an online marketplace. In the past, (and in other marketplaces), companies have had little say in how their products were presented or resold by third-parties and resellers. Needless to say, this can result in the erosion of brand identity. By offering a "brand gating" feature, Amazon's new program helps preserve brand identity, which can be a huge factor in maintaining customer loyalty.
Speed to Market with E-commerce. Many brands do not have their own e-commerce presence (or it may be very limited). This is especially true of manufacturers and many B2Bs. A forum like the Amazon Marketplace enables you to get online quickly with a much lower capital expenditure.
The Cons of Partnering with Amazon
It's Not Your Customer. In many cases, you won't have ultimate control of the customer. When you are using Fulfilled by Amazon (FBA), you will not be the one taking the consumer's order. This can be a benefit in some instances, but as the consumers are not yours, you'll have limited access to consumer data and follow-up.
Risk of Enabling a Competitor. Amazon has become adept at cannibalizing business from its partners. If you create demand on their platform, you're essentially teaching them about your products and business model. It's no surprise the online behemoth is continually coming out with private label brands, which may compete with items you are selling. This is particularly true in apparel, electronic accessories, batteries, and luggage, but they are hardly stopping there. You need to assess this risk for your product category. However, this is less of a danger if you have a highly complex product that's difficult to manufacture (or if you serve a narrow niche).
Pricing Pressure. You have to be aware that you are putting your product alongside millions of similar items. Some of them will be alternatives or substitutes to what you are selling. This is bound to put downward pressure on price.
Resource Investment. This is simply the cost of doing business. You need to have people at your company manage your marketplace presence. This includes product listings, promotions, operations, and things like order fulfillment. Of course, this is an expenditure that wouldn't exist if you weren't selling in the Amazon Marketplace.
Takeaway
The decision to participate in the Amazon Marketplace goes beyond weighing the pros and cons. It's also depends on the nature of your business, the type of products you are selling, and your plans for executing short-term and long-term strategies.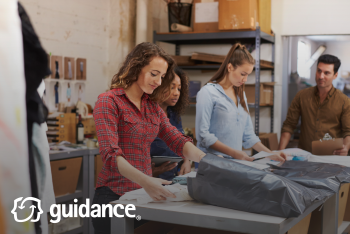 If you are a recognized brand or a manufacturer, then you should be asking these questions. Do you have a product that differentiates itself, stands on its own, and where buyers clearly understand the value it offers? If so, then the Amazon Marketplace is another sales channel that you should manage and control. In this case, partnering with the online giant probably makes sense, unless you conclude there's a significant risk of Amazon entering your specific market.
For retailers, the decision to partner or not is similar. If your differentiation are price and selection, remember that nobody is better at this than Amazon. In many cases, it may make sense to participate in the Amazon Marketplace with only a limited selection of products.
In the final analysis, the Amazon effect is forcing companies to differentiate. Ultimately, that's what you should be doing. Companies that can differentiate stand the best chance of maximizing the opportunities in the Amazon Marketplace. Those that fail to differentiate will likely see these opportunities decline.