E-commerce has come a long way in the last twenty years, but the pace of progress is only accelerating. In days past, conducting a simple transaction on the web was a big deal. But now customers are interacting with natural language interfaces powered by
artificial intelligence
(AI). These tools analyze user communication and behavior in order to make real-time product recommendations. This is not the technology your parents grew up with.
Today's Commerce Solution Partner Is Expected To Be Your Chief Information Officer Too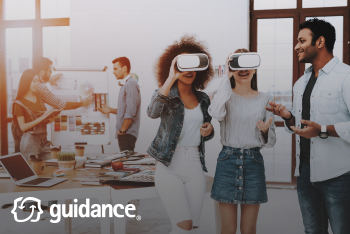 The digital marketplace is transformed too. Previously, companies looking to get up to speed partnered with firms that hosted physical infrastructure. These partners also provided IT services that supported these technical resources.
But today everything is hosted in the cloud. That means that the role of e-commerce partners has evolved. A partner is expected to provide not just technical expertise but also a business strategy that includes:

how digital solutions can be deployed effectively in fast-shifting markets;
how technology impacts specific industries; and
how cutting-edge tools are reshaping the relationships between buyers and sellers.
At
Guidance
, we understand that brands, manufacturers, distributors, and merchants like yours rely on us to be much more than experts in cutting-edge digital platforms (you expect us to be your Chief Information Officer too!)
We get it. So many businesses have the latest and best tools, but they are struggling to maximize their full digital commerce potential. That's where we can help. We don't just understand digital commerce solutions -- we make it our job to know how these tools can work for your specific business in fast-changing times.
Measuring Success as E-commerce Evolves
E-commerce is constantly evolving. But we've found that following some rules-of-thumb can really help keep things on track. Here are 3 yardsticks we use to measures success:
Simplifying Implementation. All the bells and whistles won't make a difference to your business if you can't figure them out. For that reason, we are constantly focused on helping businesses like yours find digital tools that are simple, intuitive, and easy to manage over time?
At the same time, the platforms you deploy must provide your customers with a great online shopping online experience that keeps them coming back for more. That means providing a timely, relevant, and custom-tailored digital commerce experience for your users. Making sure you have friction-free solutions (both on the back-end and on the customer-facing side) must be a top priority.
Enable Personalization
. Today's platforms need to provide
personalized content
and a custom-tailored journey. That means your system should be so
intelligent
that it recognizes when it's raining in Boston so that your website visitors from the "Beantown" area will see the umbrella merchandise on the home page. It can also mean deploying conversational bots that can answer user queries and adjust experiences quickly as needed.
At Guidance, we help make sure that your site can provide your customers with what they need and when they need it. And we also help make sure that that you deliver a great User Experience (UX) on whatever device and channel your customers prefer.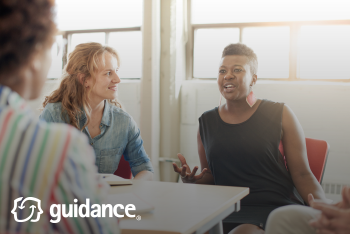 Trusted Advisor
. Commerce Solution Partners are no longer just a technical development resource. They are expected to wear many hats including, e-commerce consultant, project manager, creative director, marketing advisor, and business strategist.
There's a cost to all of these digital services and solutions, but when done right there's a tremendous ROI. That's why it's so imperative for businesses like yours to seek out solution partners that have years of experience and expertise in digital commerce -- not just about the technology, but also how it can be best deployed in
fast-changing markets
.
Takeaway
Commerce Solution Partners have always been a critical piece of a successful e-commerce business. But the relationship has evolved dramatically as platforms become more advanced and technically complex.
This growing sophistication brings with it new imperatives. E-commerce partners are no longer focused solely on basic implementations but rather on consulting and advising across technical, creative, business, and strategic aspects. Anything less will just not cut it in today's environment, let alone the future.