We use checklists for all sorts of things: packing for a vacation, shopping at the grocery store, and buying for our loved ones during the holidays.
Might we suggest another critical checklist for merchants looking to increase their readiness ahead of the busy festive season? Let's call it the holiday ecommerce checklist.
Like every good checklist, our holiday ecommerce guide is designed to save you time by organizing the chaos surrounding selling products online this time of year. We'll cover key categories from sales forecasting to operations to ecommerce holiday marketing, along with insightful holiday ecommerce tips for merchants.
Sales Forecasting and Planning
For many online stores, the holidays can be responsible for up to 20 to 30 percent of annual total retail sales. That's why it's essential to create a plan for how you'll handle demand, inventory, and fulfillment this time of year.
-Memorize the Q4 sales forecast and share it with your team. That way, everyone will be working toward a common, known goal.
-Create a game plan to avoid out-of-stock positions, especially for products that will be heavily promoted during the holidays.
-Review last year's product performance to anticipate what this year's best-selling items will be, and market those winners.
-Conduct a peak periods analysis to understand what drove last year's spikes in traffic and revenue.
Business Operations and Customer Experience
Customer service should be viewed as a revenue center, not a cost center. Through thoughtful conversations and fine-tuned resolution processes, great customer service can boost conversion and minimize friction during the holiday shopping rush. And according to Forrester, site visitors who use a web chat feature are nearly three times as likely to convert (purchase or sign up for something) than those who don't.
-Centralize customer data in one place for easy access and updates.
-Integrate all third-party customer service tools (i.e., chatbots) with internal customer service business operations.
-Prepare your customer service team with scripts and tools to help them quickly resolve holiday ecommerce issues.
-Brief your customer service team on all of your business's upcoming holiday promotions and offers.
-Develop and circulate a plan to monitor social media activity, customer reviews, and shopper questions.
-Add trusted payment methods and digital wallets (Apple Pay, PayPal, etc.) to enhance your customer checkout experience.
-Conduct a mobile shopping assessment (Guidance can help with an audit).
-Develop and circulate "in case this happens" protocols and contingency plans for worst-case scenarios, including holiday shipping problems, data breaches, weather delays, website malfunctions, a server crash, and product or supply shortages.
Marketing and Promotions
Holiday marketing and promotions can make or break an entire year's plan for revenue and growth. With this in mind, you'll want to use a coordinated marketing campaign to generate holiday buzz, excite your audience, create a sense of urgency, drive traffic, and boost conversions.
-Circulate your holiday promotion content marketing calendar with key stakeholders, partners, and internally to all departments.
-Publish a countdown clock widget on your ecommerce website as well as in emails to promote holiday sales you're running on big shopping days, like Black Friday and Cyber Monday.
-Develop a customer segmentation strategy to deliver personalization on-site, via email, and across any other relevant marketing channel.
-Create email marketing content for both outbound and trigger-based emails, including but not limited to daily promotions, abandoned carts, purchase confirmations, and delivery tracking.
-Create holiday shopping guides, gift bundles, and add-on items, making sure they're highly visible on your site and in emails to increase your holiday AOV (average order value).
-Get your testing calendar in place so you can capitalize on key learnings and maximize revenue during the holiday season.
Contrary to popular belief, with the increased traffic during the holiday season, this is the best time to implement well-planned A/B testing campaigns. Optimizely has a flexible testing platform to run multivariate tests with fast and simple deployment. The tool ensures the winning version is always prioritized to prevent any missed conversions.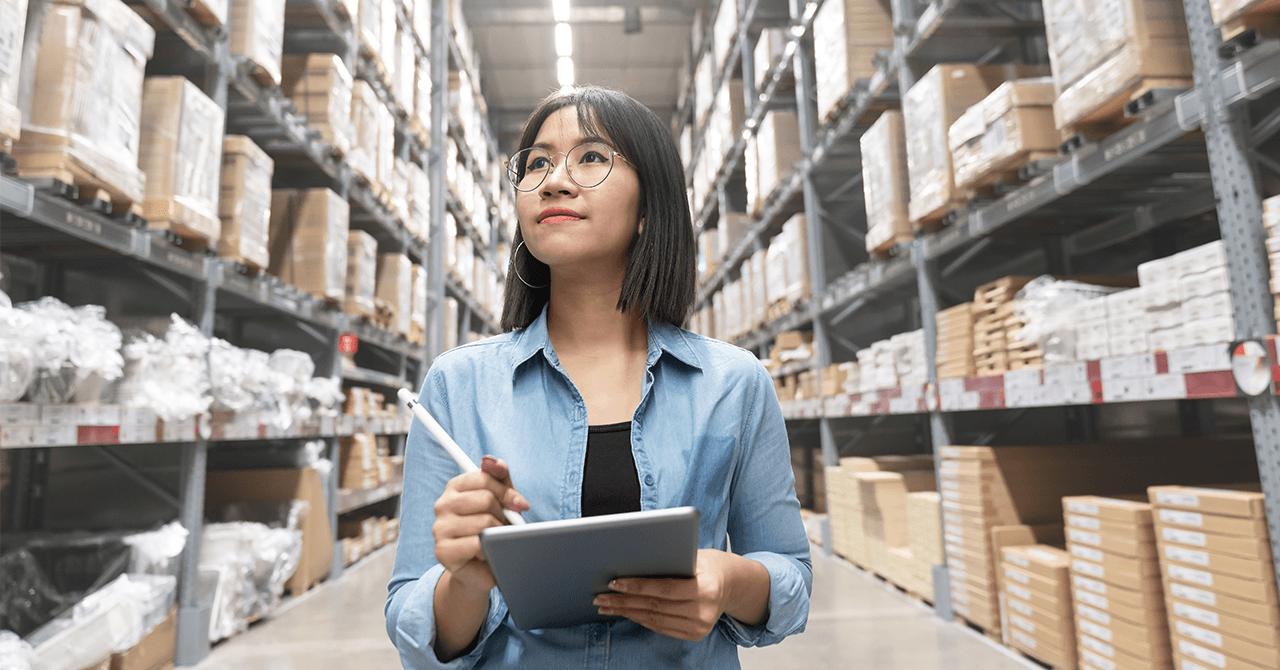 Buy Now, Pay Later
Buy-now-pay-later (BNPL) is the future of online shopping, and it's not just good for consumers. The BNPL platform Afterpay reported a 30 percent year-over-year jump in 2020 Q4 transactions.
Beyond the holiday rush, the model helped give the gift-buying season an early start. Why? Shoppers appreciate the option to bypass credit cards to acquire items and pay them off in increments over the next few months. Not only that, but some shoppers might be more inclined to purchase higher-priced items.
For lots of ecommerce merchants, buy-now-pay-later is a surefire way to boost ecommerce sales and improve customer experience. Here's how you can utilize the model during the busy season.
-Integrate one or multiple buy-now-pay-later checkout tools ahead of the holiday shopping season, such as Afterpay, Klarna, and PayPal's Pay in 4.
-Consider temporarily easing up on shipping restrictions. If you require all orders to ship to the billing address, you might miss out on holiday sales. With holiday travel and gifts shipped directly to family members, it might be worth being more lenient with shipping addresses and using a monitoring tool to prevent fraud.
-Use a countdown timer widget to display key shopping deadlines, such as when sales start or end, and the cut-off for ensuring packages arrive before Christmas. This can help create a sense of urgency and make shoppers more inclined to take advantage of BNPL options.
-Use real-time tools to communicate with shoppers, such as social media comments, direct messaging, and live chat. While ecommerce communication is trending away from phone calls, you can expect to see an uptick during the holiday season, as people want faster responses.
-Test trust badges and make sure they're clearly displayed on your website. Shoppers unfamiliar with the buy-now-pay-later model will want to know that the process is secure and risk-free.
-Revisit your FAQ page and create a section answering specific questions about the buy-now-pay-later process, such as whether it goes on a shopper's credit report and when the first payment will go through.
Infrastructure
This is the time of year that will reveal how effectively your ecommerce site's infrastructure can manage demand and security. With increases in site traffic and payment transactions, you can expect cybercriminals to be lurking in the shadows and conspiring to disrupt not only your sales but also your customer experience and brand trust.
-Optimize

all imagery to ensure it's up to par with current SEO (search engine optimization) best practices. This includes renaming them, compressing the sizes, and adding alt tags wherever possible.

-Perform load testing to ensure your online store can handle the increase in traffic and transactions.

-Scrub your ecommerce website for broken images and links, especially pages that house best-sellers.

-Test third-party integrations to make sure they can handle the additional load.

-Back up all online store data so that you're prepared for a worst-case scenario.

-Properly tag all pages for analytics. (You'll want to revisit the data after the holiday surge.)

-Implement a code freeze by no later than November 1 to ensure all moving parts remain unaltered.

-Deploy a security audit (Guidance specializes in security audits), and make sure security certifications are clearly displayed for customers.
Packaging and Fulfilment
All the traffic and conversion in the world will mean naught if you run out of packaging, can't ship packages in a timely manner, fail to deliver gifts to your customers on time, or lack transparency in your shipping and return policies.
-Forecast your packaging needs, and know lead times for packaging partners.
-Make sure all fulfillment centers are adequately stocked.
-Add gift wrapping and other unique packaging elements at checkout/point-of-purchase.
-Clearly communicate through multiple channels the shipping cut-off dates for Christmas delivery.
-Promote holiday return/exchange policies and make the process as easy as possible for your customers.
How Foot Locker Optimized Its Flash Sales During the Holidays
Foot Locker relies on the success of flash sales for a substantial portion of its revenue. The sportswear company runs promotions throughout the holiday season on and around the biggest shopping days, including Black Friday, Cyber Monday, and the day after Christmas.
To ensure its ecommerce website could withstand the increased traffic load during these peak shopping periods, Foot Locker needed a robust ecommerce platform, including eight mobile sites. The retailer called on Guidance to develop all components of its native mobile site, which we completed in less than 90 days.
We developed a custom "waiting room," which is essentially a queuing system for Foot Locker's highly anticipated product launches and flash sales. The brand's audience benefited from the enhanced infrastructure, and the queuing system helped generate conversions during peak promotional periods.
Partner With Guidance for Your Holiday Ecommerce Plan
3 out of 5 holiday shoppers plan to start buying gifts before the end of October, so you'll want to get to work with your ecommerce readiness checklist as soon as possible. Checking items off can be deeply satisfying and give you peace of mind about the busy season ahead.