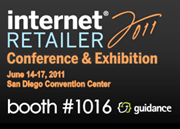 IRCE is just a few days away! We're getting all things ready for our booth at the show, but we noticed that everyone kept forgetting what our booth number was. It took us several tries and a few typos to remember it – 1016.
So we thought we would look for easy ways to remember the number. We got nothing. We did, however, find these really random facts about the number 1016, check them out:
Math: 2 × 2 × 2 × 127 is the prime factorization of 1,016.
Geography: If you enter 1016 on Google Maps, you'll get a location in Budapest, Hungary.
Computers: Error 1016 is a critical system problem that is commonly caused by an unstable system registry or corrupt system files that are required to run Windows smoothly.
Pop Culture: Actresses Angela Landsbury and Suzanne Somers, and Musician John Mayer share birthdays on October 16 (10/16).


History: The year 1016 was a leap year starting on a Sunday.
Pretty interesting, right? Well, that's not all. While doing research on the number 1016, we came across this interesting question on Yahoo! Answers, check it out: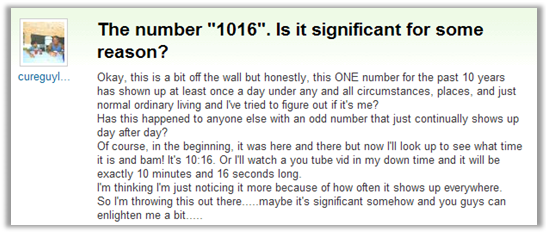 Well, cureguyluvinit2003, you have been officially enlightened! 1016 is our booth number at Internet Retailer's Conference & Expo, so make sure to stop by.
See you in San Diego,
Ale