Beating thousands of nominees, Guidance client EnvironmentalLights, the leader in sustainable, energy-efficient LED lighting, was honored as one of five finalists for B2B eCommerce Player of the Year in the Internet Retailer Excellence Awards. The awards were presented the evening of Wednesday, June 3, at a gala banquet in Chicago at IRCE 2015, the leading eCommerce conference and exhibition in North America.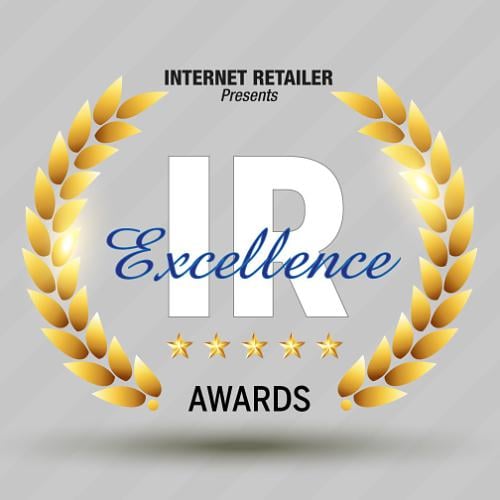 A total of 35 companies were selected as finalists in multiple categories (Web Redesign of the Year, Marketer of the Year, Best Video of the Year, Mobile Commerce Award, B2B eCommerce Player of the Year, Comeback fo the Year, Newcomer of the Year, eRetail Growth Award, Global eRetailer of the Year, Internet Retailer of the Year), by judging panels, which include Internet Retailer editors and industry experts.
The awards nominees ranged from such retail giants as Wal-Mart Stores Inc. and Amazon, to such fast-growing newcomers as Warby Parker and The Honest Co.
The B2B eCommerce Player of the Year judging panel consisted of Gene Alvarez, research vice president, Gartner; Andy Hoar, principal analyst, Forrester Research; Miya Knights, senior research analyst, IDC Retail Insights.
They noted that EnvironmentalLights "takes on the challenge of displaying its high-tech products in a way that is useful and appealing to its largest customer base—B2B buyers like architects and engineers—while also serving the buying needs of consumers who shop its site. It did this by redesigning its e-commerce site to ensure that it rendered properly on the oversized screens typically used by its professional customers".
Congratulations to EnvironmentalLights and the entire project team here at Guidance!