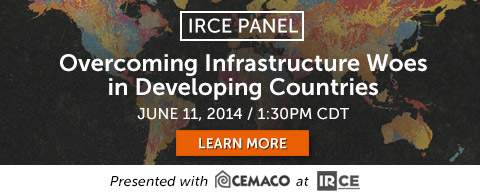 Join us at our IRCE 2014 panel "Overcoming eComm Infrastructure Woes in Developing Countries" with Cemaco, the largest home goods and hardware store in Guatemala, and Guidance CIO Jon Provisor, on 6/11/14.
Learn how Cemaco partnered with Guidance to successfully introduce online shopping not only to their customers, but to the nation at large.
If you can't make the panel, stop by our booth 639 to learn about our multi-platform eCommerce expertise and demo our latest launches.
Email us to request a meeting at IRCE. See you there!