What on earth does our healthcare system have to do with a blog post about BigCommerce? Go along with us for a moment. Imagine it's annual enrollment season and you have been presented with two healthcare options.
Option 1: You have your primary care physician, but if you want to see an "out-of-network" specialist, all you need is a doctor's note. Everything is handled behind the scenes, you visit the specialist, they are expecting you and the process is seamless. How flexible.
Option 2: You still have your primary care physician but all the specialists you can imagine are within the network. In fact, you could take the elevator to the 3rd floor and see an ear nose and throat specialist for that nagging cough. How convenient.
In Option 1, the "system" works through creating cooperative partnerships with doctors and specialists. Think horizontal. In Option 2, the "system" works by recruiting, developing and training doctors and specialists to work in an integrated fashion. Think vertical.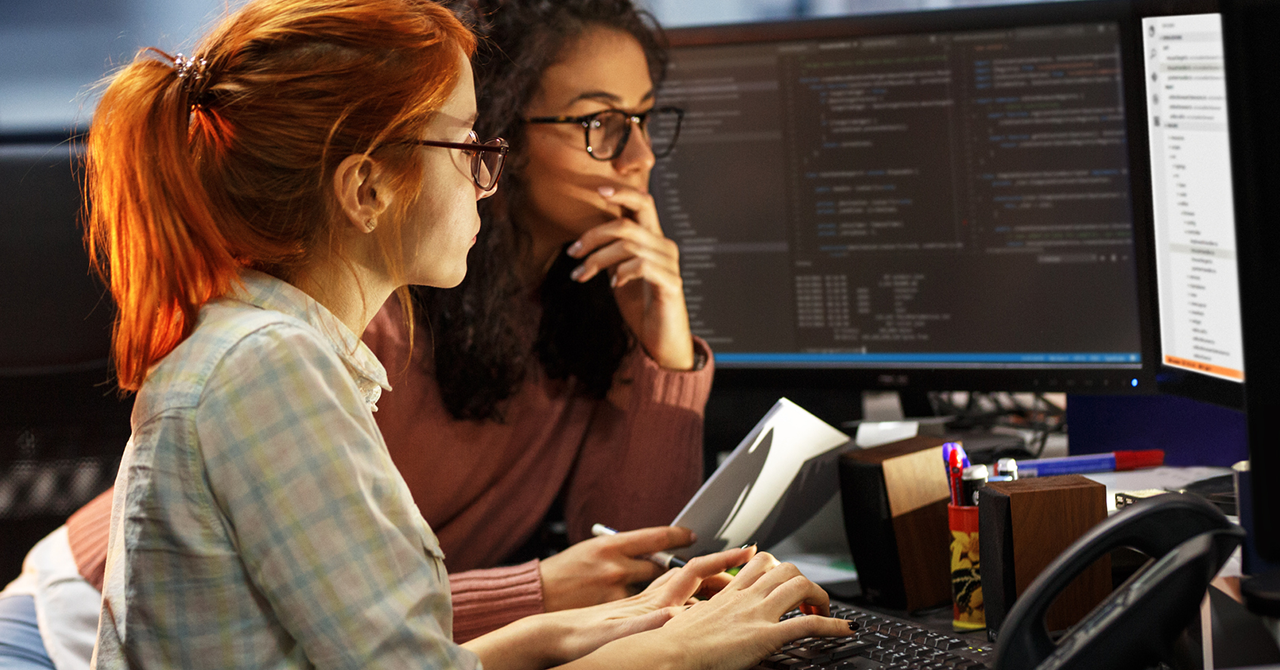 Both sound like viable options, and in reality, you will choose Option 1 or Option 2 based on total cost, your deductible, pre-existing conditions, whether you have a preferred primary care physician and a host of other factors. It will be a highly personal decision.
And so, it goes with choosing or upgrading your ecommerce platform.
In this case, BigCommerce is Option 1, the flexible system that allows you go to "out-of-network" to choose whatever you deem best for you.
This sentiment was echoed last month when Guidance, an Elite BigCommerce partner, along with hundreds of others, attended the BigCommerce Partner Summit 2019 in Chicago. Of course, all the specialized training, certification courses, roadmap previews and technical innovations were top notch.
But perhaps the most unexpected moment from these three days was when BigCommerce CEO Brent Bellm took stage to deliver his keynote and suggested the following:
BigCommerce wants to position themselves as SaaS yet be open and flexible
Let's unpack this statement because it signals an approach that is quite different and unique. Most SaaS systems are very closed. As developers, we don't have access to a SaaS code base and there is no "BigCommerce code" that we can change. And this is where APIs come in. Think of APIs (application programming interfaces) as the doctor's note that allows you to visit a specialist without leaving your insurance carrier. From your customer's perspective, APIs enable them to complete an action without leaving your online store. What BigCommerce is really focused on is opening up API interfaces, so developers can inject data and functionality into their system through very rich exposures of APIs, within a SaaS environment.
Great you say. But what does this mean for you as a business owner, CMO, ecommerce lead or simply a stakeholder in ensuring the success of your online store?
1) You decide the "best"
From the moment your customer discovers you through marketing channels, creates an account, browses your store, leaves your store, comes back, browses some more, shares it on social, purchases, saves their credit card information, to the moment that the purchase arrives on the doorstep, there are hundreds of functionalities that are driving a seamless customer experience. In the world of BigCommerce, these functionalities represent partnerships with leading back-end and front-end systems including your Content Management System (CMS), your Product Information Management (PIM), your Point-Of-Sale (POS), your Customer Relationship Management (CRM), your 3PL (3rd party logistics) and a host of other acronyms which will power your online store. You may have an existing system in place or want the option to choose from multiple providers. Rather than rip and replace, you decide which of these front or back end systems is "best" for your business and APIs will do the rest.
2) You are adaptive to innovation
Remember Flash sales? Right, they seem so 2017. And so it goes with ecommerce innovations. They are fast, they bubble, and the next new innovation is right around the corner. Tomorrow's shoppers will spend a lot of time on voice interfaces, fueled by the popularity of Amazon Echo, Google Home and Siri. Want proof? By 2020, 50% of all searches are predicted to be voice searches. Imagine your customer tells Google to order "the coolest new tennis shoe with shock-proof technology" without mentioning a specific retailer. Google will simply suggest a retailer, and all the customer has to do is confirm. Do you think you might want to be one of those suggested retailers? As these new technologies usher in new customer experiences and behaviors, you will need to adapt. And adapt within weeks, not months or years. Within a SaaS environment, you can be sure that there will be an API for that.
3) You can scale
All entrepreneurs know that to scale their business, they need to get out of their own way, focus on revenue generating activities and delegate the rest. For your online store, revenue generating activities could be to launch in foreign countries, offer multiple storefronts, offer customized products (i.e. building a configuration and price around a product) and stronger upsell/cross-sell capabilities. Delegating could come from creating different workflows within your ecommerce system that allow your team and store to run at maximum levels of efficiency. Whether you want to add new revenue generating capabilities to your store or develop internal capabilities that allow you to streamline, want to know what it takes to do this? You got it: APIs.
Just like that doctor's note allows you to go out of network to visit any specialist, APIs allow your online store to connect to hundreds of specialist capabilities in a smooth, seamless fashion. This smooth, accurate flow can be a make or break factor in whether your customers become loyal or they switch to a competitor and whether your revenues increase or your costs rise.
You may now believe that APIs are the only path to pursue when it comes to choosing or upgrading your ecommerce platform. But there are trade-offs. What happens when that doctor doesn't feel like writing a note that day or who takes responsibility if the specialist decides not to take on new patients? In the world of APIs, planning for the unknowns is critical including documentation, testing and security. And when you consider this happening across hundreds of applications, it can seem like a daunting task with a lot of "specialists" to herd and manage.
This trade-off seems worth it to BigCommerce.
They don't want to be all things to all people. They know that like humans, businesses have continually dynamic and evolving needs as they grow. And they will allow the market and the ecosystem to play to their strengths. By placing their bets on investing in partnerships, APIs and being the one that works with everything to reduce friction, they hope to pull off something that nobody would have predicted possible inside or outside the company five years ago. "Our mission is to create the world's best SaaS ecommerce platform for all stages of company growth." And as a late entrant in a crowded field, now occupying the #2 SaaS spot, we think they are on to something.