What goes around, comes _____.
You reap what you ________.
Garbage in, garbage______.
Most of us can automatically fill in the blanks because we've heard these phrases our entire lives. While said in different ways, they point to an immutable truth: The quality of the input = the quality of the output. You can't have a great relationship (output) if your behaviors are selfish (input), and you can't complete a marathon (output) if you don't train regularly (input).
The same truth applies to business.
And we believe one of the most powerful inputs is company culture.
Company culture is a term that is bandied about quite a bit. Ask 1,000 people for a definition and you will get 1,000 different answers. Yet somehow, most of us have an intuitive grasp of a company's culture. It's not a motivational poster in the break room and it's not a statement in the employee handbook. You can't point to it as it's something that is observed, modeled, rewarded and valued.
At Guidance, we believe company culture is active and comes from the doing. Here are some of the inputs that drive our company culture. In other words, here's what goes around at Guidance.
Restless to Always Do Better
Not the fidgety, pace the hallways type of restlessness, but the "there's got to be a better way" type of restlessness. Our clients entrust us with their commercial success and our ability to solve their problems. How we do that today may not be relevant tomorrow or next year as the pace of change in our business is simply too rapid. So we must be informed, ahead of the curve and curious. We are always thinking outside the box, we aren't afraid to take calculated risks and we regularly push boundaries on behalf of our clients. As challengers of the status quo, we never rest on our laurels because we are restless to do things better.
Freedom to Think New Thoughts
One of the downsides of company growth is a loss of employee freedom. Less autonomy, more formality, and having to work through "official" channels. An employee may suddenly feel like a cog in the wheel; more and more removed from the key decisions and with diminishing impact on the business. For that employee, it's about clocking in and clock out. We don't believe this is what our employees want. Even though Guidance has grown every year, everyone has the freedom to make an impact and have a voice. Yes, we have our functional departments of technology, creative, project management, and analytics but good ideas come from everyone. In fact, it's not uncommon for some of our best creative ideas to come from technology and our tech-breakthroughs to come from project management. There is no lid on great ideas and our employees are given this type of freedom.
Collaboration is Embedded in Our DNA
The best collaboration tools and platforms can never compensate for the most important ingredient: trust. At Guidance, honesty, fairness and integrity is modeled from our leaders and this creates the fertile soil for trust to grow and collaboration to thrive. In fact, collaboration is embedded into our brand DNA as a natural way of working. Everything from the client briefing process to the UAT process is a collaboration where the whole is greater than the sum of its parts. There are no "credit seekers" or "ball hoggers" at Guidance. Instead, everyone is working towards an inspiring goal or an insane deadline, riffing off each other, building on ideas and having fun in the process.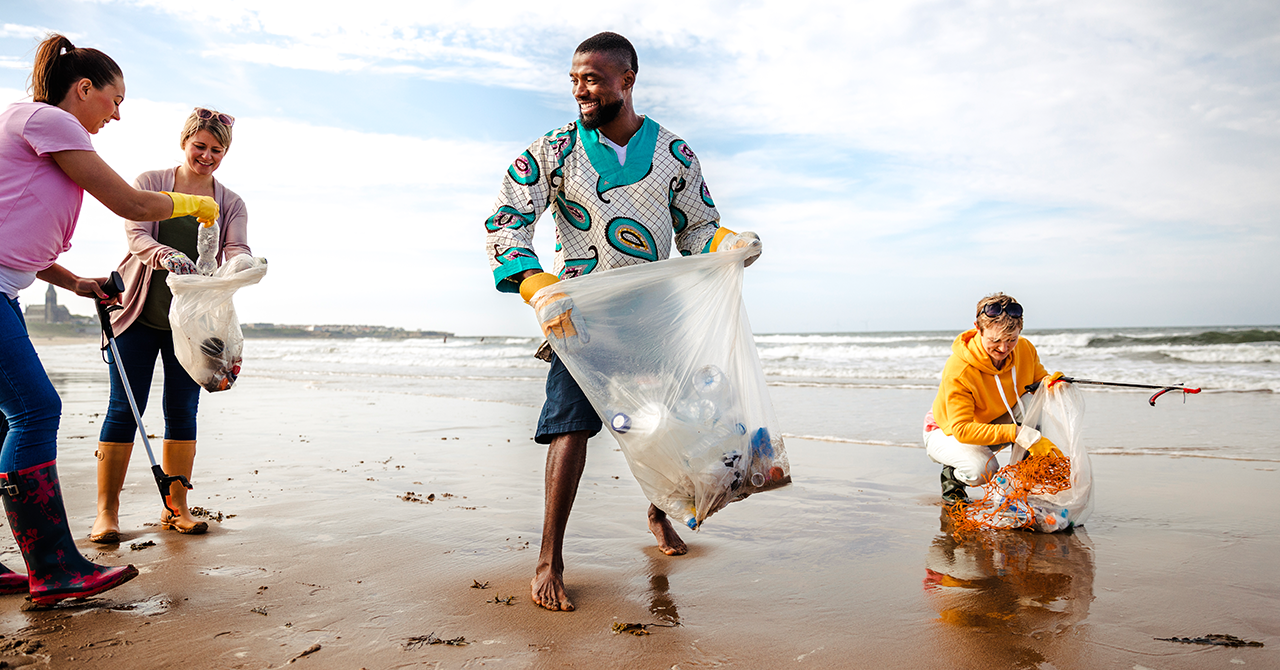 Sustainability is More than Lip Service
While many companies are long on talk but short on action when it comes to sustainability, we have practiced sustainability since 2007 with the launch of Guidance Green. From organizing and hosting environmentally-friendly events and initiatives to offering carbon-neutral hosting services to commerce clients to establishing a set of environmentally aware workplace behaviors, Guidance is proud to be a 100% carbon-neutral company.
And now for a bit of chest-pounding. Because if the immutable law holds true, does sowing the seeds of restlessness, freedom, collaboration and sustainability reap any rewards? The answer is an unequivocal "yes". Here's what comes around at Guidance.
Long Client Tenure and Results Driven
We have had more than 500 clients in our collective portfolio and we have facilitated more than $50 billion in general merchandise online sales volume (GMV). And many of our clients have been with us for 10+ years.
Talent Magnet and Employee Retention
The only way we can achieve these kinds of client results is from our amazing talent. We compete for some of the most in-demand positions yet we find that beyond compensation and benefits, "great culture" is often cited as the tie-breaker for why talent chooses Guidance. Also, in an industry known for a high degree of turn-over (over 30% turnover a year), we are proud of our talent retention rate. In fact, some of our employees have been with Guidance for over 20 years which has some profound implications for many of our clients. Imagine the institutional knowledge we have when there is "muscle memory" of previous projects, when we understand why things were done a certain way and when there is 15-20 years of continuity and innovation. There is a reason Guidance is a 6 time winner of the Los Angeles Business Journal's "Best Place to Work" award. This distinction is derived from our employees via a confidential 81 question Employee Engagement & Satisfaction Survey (EESS) used to evaluate the workplace experience and company culture. Guidance is also recognized as one of the best in Silicon Beach.
Industry Awards and Acknowledgment
We win awards almost every year. In 2019, Guidance received ten W3 Awards for our B2C and B2B clients. The W3 Awards celebrates digital excellence by honoring outstanding websites, web marketing, video, mobile sites/apps & social content created by some of the best interactive agencies, designers, and creators worldwide. The W3 is sanctioned and judged by the Academy of Interactive and Visual Arts, an invitation-only body consisting of top-tier professionals from acclaimed media, interactive, advertising, and marketing firms
And the Final Output: Longevity.
When we opened our doors in 1993, the statistics were not in our favor with a third of new businesses exiting within their first two years and half exiting within their first 5 years.
26 years and counting...that is company culture.