Where are you right now?
That's what businesses want to know and it's because location-based marketing has become an increasingly important element in the marketing mix. Location is one aspect of personalization, which Econsultancy research found to provide an increase in website conversion rates for 93% of companies. The personalization platform Fresh Relevance reports that personalization of a homepage alone can account for a 7% increase in online sales.
Chances are you're familiar with the concept of geolocation but you may not realize how much more you can do with it. Read on to brush up on the basics, discover advanced tools related to geolocation, the top concerns and challenges to consider and opportunities for your business now and in the future.
The Basics of Geolocation
"Geolocation" refers to how we identify where a person or an object is, down to actual geographic coordinates of latitude and longitude. More usefully, those coordinates can be linked to something we can more readily understand and use, like a street address. This leads to one of the most popular and well-known uses of geolocation technology – navigation systems (ex. Google Maps). This includes driving directions, routes for your runs, hikes, and bike rides and that's just the start.
Geolocation is also available in your website statistics, so you can see from where in the world your website visitors arrive. More recently, and more pervasively, the apps on your mobile phone are making use of geolocation. Ever seen a message on your phone saying that "such-and-such app would like to use your location"? That's for geolocation. This can be for fun, with games like Pokémon Go that mix augmented reality with geolocation so you can "catch Pokémon in the real world!" It can also be used for weather updates, ride-sharing, dating, checking in at businesses or landmarks, tagging photos, and a host of other applications. It's also hyper relevant to your ecommerce business.
Putting Geolocation to Work for Your Business
For businesses, sometimes geolocational information is useful by itself. One of the most obvious applications is with geo-targeted ads, like Google's PPC search results ads, or social ads on Facebook or Instagram that can be sub-targeted by location. If you have brick-and-mortar stores, you might use that information as part of your decision making for where to open a new location.
Sometimes, however, other technology is necessary to unlock the full potential of geolocation. Two of particular note are geofencing and beaconing. Both of these work with apps on your phone but they work in different ways and are generally used for different purposes.
Geofencing. A geofence allows you to place a virtual perimeter around a real-world place. For example, Snapchat allows businesses to advertise by geofencing a location and placing a custom filter in a user's filter options when the user is within the virtual fence. Large events like concerts and conferences are a prime example of places where this works well. The prestige beauty and wellness brand Sephora uses geofencing within its app, so they can send push notifications to a customer's phone anytime they're nearby a brick-and-mortar location. These notifications can be about reminders to use gift cards or offers of limited-time and exclusive discounts.
Beaconing. No virtual fences are needed for this technology. Instead, beaconing requires physical devices planted at various points within a brick-and-mortar location, which connect via Bluetooth to your customer's phone. This works best for large locations, like grocery stores, big box retailers, and warehouse club stores. Macy's was an early adopter of this technology and uses it to send ultra-targeted notifications to their shoppers – for example, a makeup-related coupon for someone in the makeup area of the store, or a sales notification for a brand of makeup that the shopper has previously liked or purchased online.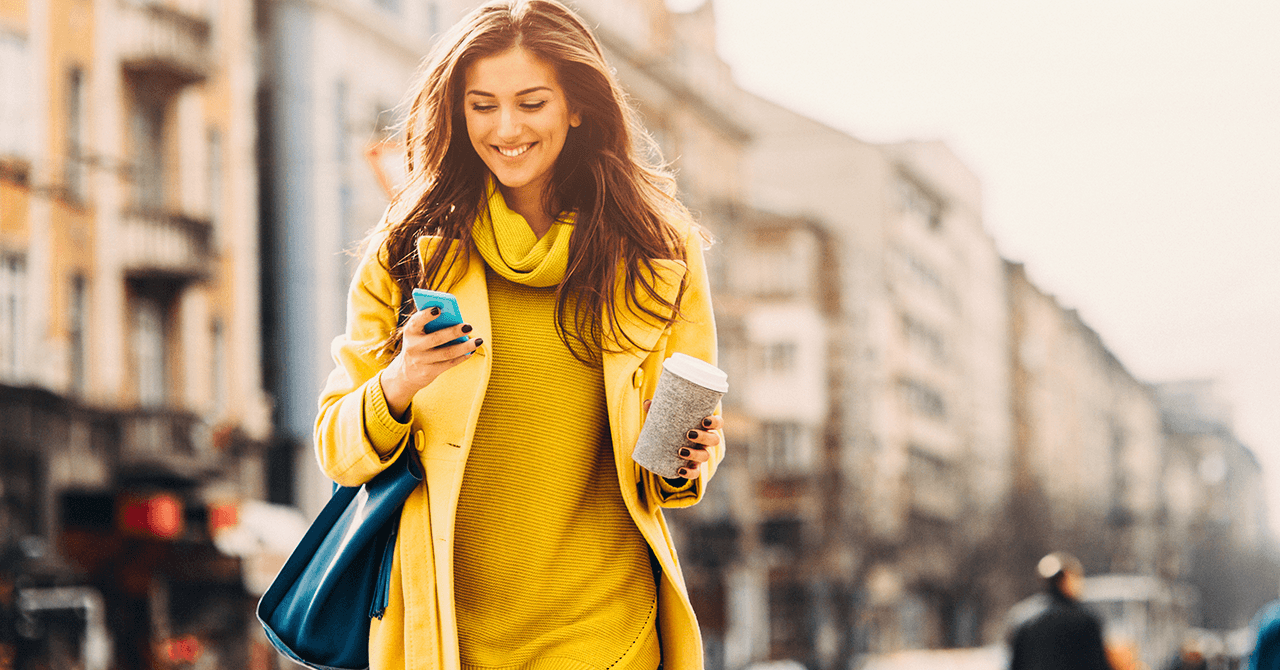 Who Knows Where You Are Right Now?
For geolocation, geofencing, and beaconing to be useful for your business, your customers have to have Bluetooth turned on and location services enabled. These barriers can be overcome easily enough, in the same way you get them to sign up for email – by giving them easy instructions and telling them what kind of value they'll get in exchange. But there's a much larger concern out there, and it has to do with the control of location information.
Facebook founder Mark Zuckerberg said in an interview: "What people want isn't complete privacy. It isn't that they want secrecy. It's that they want control over what they share and what they don't." Ten years later, that statement has proven prescient. AYTM Market Research Reports that 83% of US adults are aware that companies track their location data. And a PwC study found that the top three factors that make people more comfortable about location tracking is 1) having the ability to turn it on and off, 2) assurance that personal data won't be shared, and 3) immediate notification if personal data is compromised or hacked.
In other words, people are okay with the sharing of location information as long as it's with their explicit permission and not being abused. Unfortunately, this isn't always the case. In 2019, the Electronic Frontier Foundation, a leading privacy watchdog group, filed a lawsuit on behalf of AT&T customers in California. The suit alleges that AT&T and two data location aggregators allowed "numerous entities—including bounty hunters, car dealerships, landlords, and stalkers—to access wireless customers' real-time locations without authorization."
The management of privacy and control of geolocation information is an emerging field, and related legislation is already under consideration and development. The lesson is straight-forward and relates to customer experience and transparency: give your customers what they want (real-time notifications) and give them the flexibility to turn that those notifications on and off at will.
The Ultimate Goal of Geolocation
You don't need us to tell you that it's more expensive to sell to a new customer than an existing customer. That's the old news. The new news is that geolocation and its related services are becoming vital tools for retaining your existing customers. As early as 2016, Infosys reported that 3 out of 4 customers were frustrated when website content wasn't personalized. Geolocation information is part of that personalization potential.
What's more, the digital experience is affecting the physical experience. According to a study by Retail Dive, "the most common use of smartphones while shopping in brick-and-mortar stores is to research products or look up product information." It's known as ROPO – research online, purchase offline. This is where geolocation becomes part of omnichannel marketing – being able to combine the physical and the digital to enhance the customer experience. A 2018 study found that 56% of in-store purchases were made with ecommerce/digital influences. That's a staggering figure that needs consideration in your omnichannel strategy.
James Perse, an award-winning Guidance client, required elevated features such as rich imaging, product recommendations and search, along with UX enhancements and a comprehensive ecommerce site built for 50+ countries. They leverage geolocation heavily for their website and amplify the user experience with personalized content for over 50 countries globally.
The Future of Geolocation
When it comes to ecommerce web design and development, Guidance operates from a "mobile-first" philosophy, recognizing the ever-increasing importance of getting the customer experience right on smartphones. It's the same with geolocation – getting the experience right on smartphones is paramount.
One way to do this is to design customer loyalty programs from a mobile-first standpoint. According to RetailMeNot, 70% of customers are more likely to participate in a loyalty program if they can just do it on their phones. Another is using geolocation to make product recommendations. Burton, the snowboarding brand that has expanded into apparel and travel accessories, offers product suggestions based on the weather at the user's current location.
At the heart of all of this is connection. Geolocation is part of personalization, and personalization done well makes the customer more loyal to the business. Sprout Social calls connection "the new currency," noting that nearly two-thirds of customers want brands to connect with them, and 3 out of 4 who feel connected with a brand will choose its products and services over a competitor's.
Need help figuring out how to get better connected to your customers? Talk to us.