Join us in congratulating Olivia, our Sr. UX & Information Architect, and our most recent recipient of our Spot Award. She received this award for coming through in a clutch and helping to "save the day"!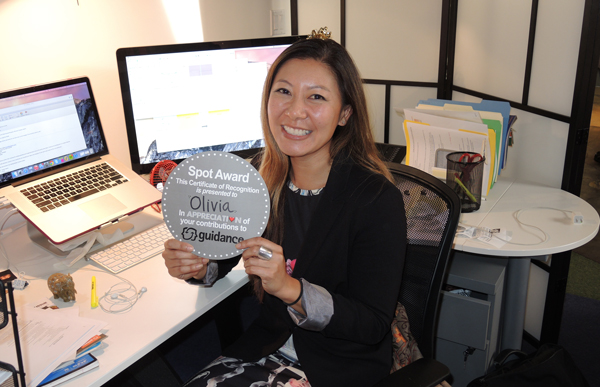 On the way to pitch a prospect, our sales team received a last minute request for information from them, and they asked that the information be presented in their pitch.
While in flight, Olivia composed a stellar presentation answering the prospect's request and emailed the team what they needed.
The net, net? Our sales team knocked the pitch out of the ballpark!
Way to go, Olivia! Employees like you help to make Guidance a success. Enjoy the Amex gift card!