Congratulations to our client, SOL! They have just been selected as a "2016 Top Innovator," by Apparel Magazine and will be profiled in the May issue.
SOL is being recognized for being one of the truly innovative organizations in the industry, one that has demonstrated exceptionality through our launch of their Magento 2 website and their resulting success metrics: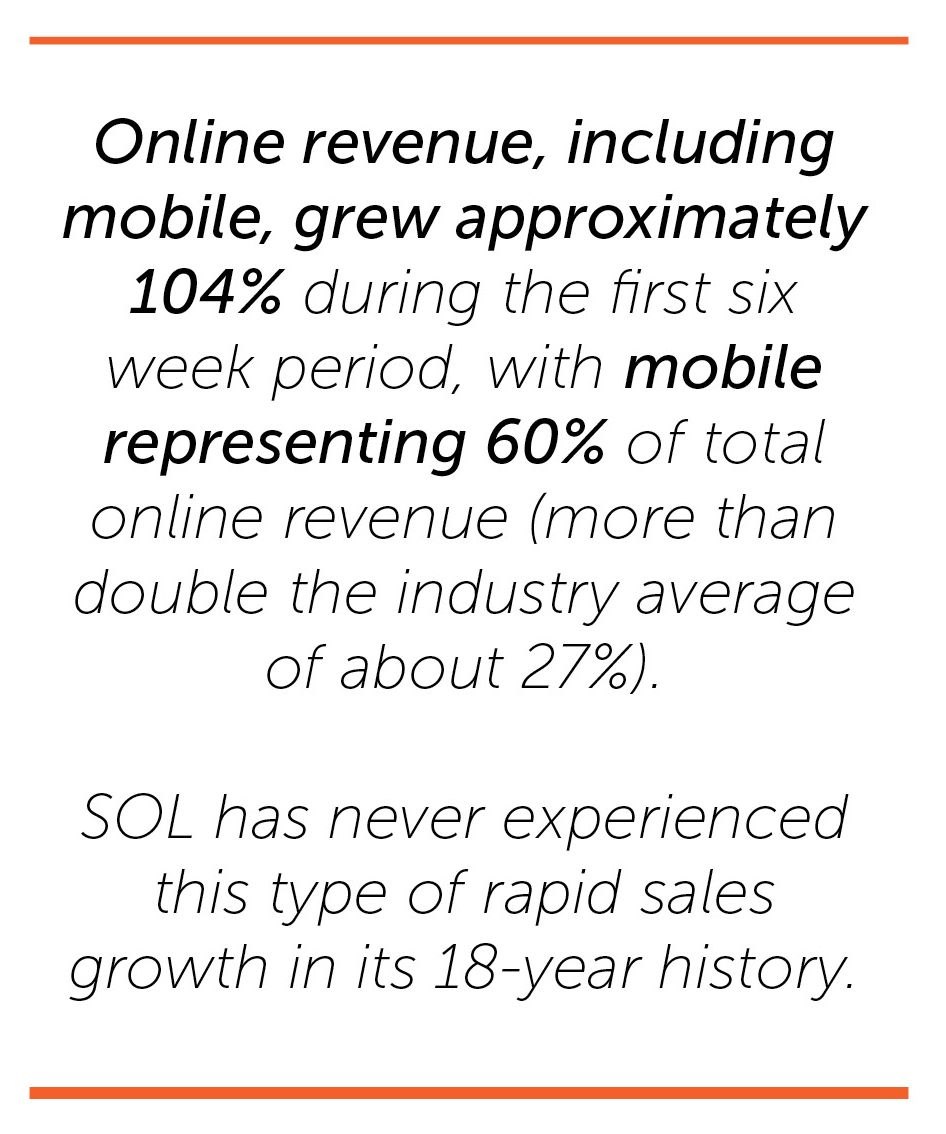 Online revenue, including mobile, grew approximately 104% during the first six week period post-launch, with mobile devices representing 60% of the total online revenue (more than double the industry average of about 27%). SOL has never experienced this type of rapid sales growth in its 18-year history.

Mobile and tablet devices accounted for 48% of all site traffic in November and December 2015, and 27% of all eCommerce conversions.
Congratulations to the SOL project team!