Shopify is a multi-channel ecommerce platform used by over one million ecommerce businesses. It allows brands to create an online store and sell products through a number of mediums. Merchants of all sizes leverage the platform to power sales and at its peak, Shopify serves as many as 80,000 requests per second.
A driving factor behind the success of Shopify (and the businesses it serves) is its comprehensive tech stack. The tech stack is all the digital services used to create and run a platform. This data ecosystem provides merchants with the tools they need to launch, customize and grow their online store.
Shopify is a critical component of the ecommerce web development services we offer here at Guidance. Below we breakdown Shopify's tech stack in detail.
Shopify's Current Tech Stack
Currently, Shopify has around 100 applications and technologies in its tech stack. The most popular apps include Shop: Delivery & Order Tracker, Shopify - Ecommerce Business, Logo Maker: Design & Create, Scratch Photos, Hatchful - Logo Maker, Shopify Point of Sale (POS), Frenzy - Buy Sneakers and More, and Shopify Ping.
There are nearly 3.5 million app downloads per month from the Shopify solutions stack, almost 3 million of which are of Shop: Delivery & Order Tracker across iTunes and Google Play. The Shopify - Ecommerce Business app gets about 300,000 downloads a month.
Top digital tools include Google Analytics, HTML5, JavaScript, Oberlo, Facebook Shops, Instagram Shopping, Viewport Meta, Apple Mobile Web Clips Icon, Exchange, Burst, and Hatchful.
There are also upwards of 4,000 apps that can integrate directly with the ecommerce platform. Additionally, Shopify has several free built-in tools in its technology infrastructure, including a logo maker, a QR code generator, a business card maker, a gift certificate template, a privacy policy generator, a shipping label template, and a profit margin calculator.
Types of Ecommerce Tools from the Shopify Tech Stack
All tools within the Shopify tech stack fall into one of two categories. The first is time-saving solutions, which automate business operations. Instead of creating documents and spreadsheets by hand, things like invoice generators, privacy policy generators, and bill of lading templates allow you and your employees to focus on other tasks.
The other category is KPI-driven solutions, which help you improve your revenue metrics, scale growth, and increase your profit margin. Tools like Shopify's CPM (cost per mile) calculator and profit margin calculator are KPI-driven. Both technology types can be immensely beneficial for merchants. Guidance recommends implementing a range of tools to get the most out of your ecommerce business.
Leveraging Shopify Plus Tech Stack For Customization
For Verishop, it was the ease of customization. Most ecommerce websites are housed within a set navigation structure and the homepage often exists as the front door to the rest of the customer experience. For Billie and Lett (Verishop's brands), the front door is the experience: in both designs, the homepage presents the entire catalog with full hi-res imagery all as an entirely shoppable Product Landing Page. This is unique to the ecommerce world and as such, it's not a feature that presents out of the box with Shopify Plus, and usually requires some work from a Shopify Plus development company. Using the beautiful designs and the creative vision from Billie and Lett, Guidance customized the homepage to be a fully immersive "quick shop" experience with colorways and sizes available on hover-state and Add-to-Cart features directly on the PLP.
Shopify Plus was selected as the ecommerce platform for its quick time to market coupled with the ease of management post-launch. By using an ecommerce platform like Shopify Plus, Verishop can focus on their specialty, fashion, without worrying about the technical details. As a SaaS platform, Shopify Plus removes the burden of hosting, security updates and managing downtime.
Shared Code for Flexibility and Speed
Migrating three stores on a tight schedule can be challenging. But K-Swiss Global Brands also operates internationally, with ecommerce stores serving Europe and the United Kingdom. Add the U.S. and Canada, and there are three separate currency regions (US dollar, euro, and pound). Three currency regions multiplied by three footwear brands equals nine Shopify Plus instances that had to be up and running within eight weeks.
Moving to a different ecommerce platform would result in reduced licensing costs for K-Swiss, but that wasn't the only reason they'd chosen Shopify Plus. Another one of their goals was to empower less technical users to be able to manage new content and promotions. The amount of homepage and site configuration that can be done by an average user via a Shopify theme backend would reduce K-Swiss sales and marketing's reliance on technical engineers for implementation.
With nine instances of Shopify Plus to roll out, Guidance determined that the best solution would be for the nine sites to utilize a single shared code base, for maximum efficiency. Guidance identified a powerful theme that offered extensive configuration options and could accommodate the different tracking and marketing systems required by individual regional implementations.
Shopify Tech Stack: Internal Tools and Apps
Internally, Shopify used MySQL as a relational database since its earliest days. The service offers cloud-native applications through SQL (Structured Query Language), which is the language of accessing and managing content within a database. However, by 2014, MySQL wasn't able to store all of Shopify's data. That's when the platform began sharding its data into dozens of smaller databases.
Shopify started using Memcached for memory-caching and Redis for key-value storage and ques, along with several other databases. For a while, the sharding approach worked, but individual outages among the databases ended up causing some disruptions.
Over the last few years, Shopify has been transitioning from shards to pods. Each pod is an isolated sector with its own datastores, and it can be set up in any region using deployment applications like Kubernetes and Docker.
The pod technique has helped Shopify avoid global outages. Currently, the platform has over 100 pods and hasn't faced any major disruptions since implementing them. As for load balancers, Nginx, OpenResty, and Lua are go-tos.
Shopify Admin Tech Stack
The tech stack of Shopify Admin began with HTML templates, Prototype JavaScript Framework, and jQuery. Next, it transitioned to Batman.js (Batman JavaScript) and then bounced back to basic HTML and Prototype JavaScript. Recently, Shopify Admin landed on React and TypeScript. The current framework doesn't rely on a server to share information and is notably efficient at accessing resources.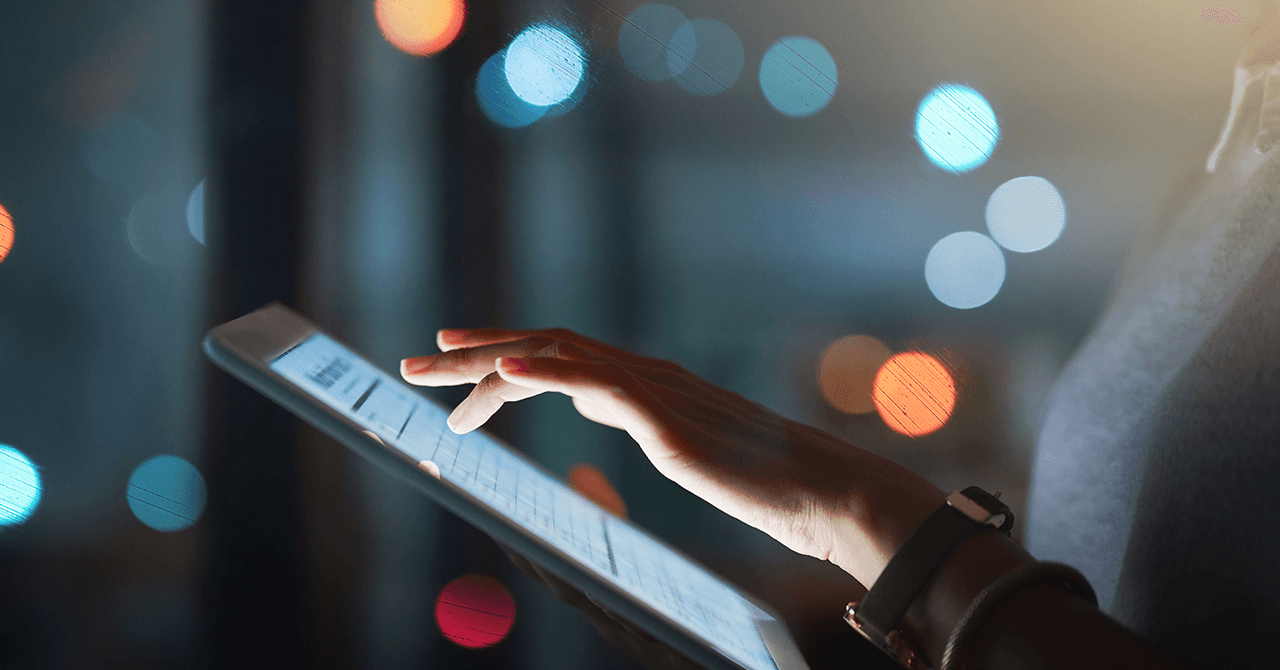 Ruby on Rails
In 2004, Shopify founder Tobi Lütke built a SaaS (software-as-a-service) platform using Ruby on Rails (also known as Rails), a web framework offering default structures for webpages and digital services. Impressed by the framework, Lütke ended up working for Ruby on Rails while developing Shopify, which launched in 2006.
Shopify is one of the oldest and largest apps on the Rails framework. The platform still uses the original codebase Lütke created in the early aughts, though it has expanded over the years. To this day, Ruby on Rails is a pillar of Shopify's core application, as well as hundreds of other apps within the framework.
Ultimately, Rails is a vital foundation of the Shopify tech stack that helped the platform evolve from a startup into a global publicly traded company. Today, Shopify is paying it forward by helping online retailers build their stores, expand their businesses, and reach new audiences.
Shopify Plus Solutions
Shopify Plus is a top-rated ecommerce website platform offering a broad range of solutions for merchants, including Enterprise Online Store. The software allows you to design your web store and customize your checkout experience using HTML, JavaScript, CSS, and Liquid. You can also use Shopify Flow and Scripts to personalize product recommendations based on your customers' behaviors.
Another essential Shopify solution is Multi-Channel Ecommerce. It helps you expand your horizons to selling on Amazon, Facebook, Instagram, Pinterest, Snapchat, and eBay. With Launchpad, you can automate your sales, promotions, and campaigns across all channels. There is also International Ecommerce, which helps you reach international audiences with multiple stores and currencies.
Shopify POS allows you to move between online and in-store retail with built-in omnichannel merchandising. This tech solution includes customizable checkout, inventory management, unlimited cataloging, local pickup and delivery, fully synced customer profiles, integrated loyalty programs, hassle-free returns and exchanges, and unified reporting. Other Shopify Plus solutions include Headless Ecommerce, Wholesale, and B2B Ecommerce.
Shopify Plus Tech Stack App Partners
Shopify Plus also syncs with dozens of certified app technologies that work seamlessly with the platform. For affiliate marketing, you can use Refersion. For conversion optimization, Shopify syncs with Justuno, LimeSpot, Privy, and Nosto. There is Loop and Returnly for managing returns and exchanges.
For content and visual merchandising, you can leverage Findify, InstantSearchPlus, Klevu, SearchSpring, and Shogun. If you're using UGC (user-generated content), you can implement Annex Cloud, Okendo, Pixlee, PowerReviews, and Yotpo. Merchandisers who want to create loyalty and rewards programs can download Emarsys, Smile.io, LoyaltyLion, or Swell.
For PIM (product information management), you can integrate Jasper or Salsify. Then there's Daasity, Grow.com, Listrak, Yagurara, and Zaius for CRO (conversion rate optimization), business intelligence, and reporting. For tax support, you'll want to integrate Avalara.
Shopify Plus Ecommerce Web Development by Guidance
Shopify Plus is an integral part of the ecommerce development services we offer at Guidance. If your business sees a high volume of online sales, you'll need a powerful, scalable, secure cloud-based platform. Guidance can create a Shopify Plus website for your enterprise that's tailored to your brand's product offerings, customer base, existing marketing strategy, and goals.
Guidance works with mid-market and enterprise-level merchandisers and manufacturers in both B2C and B2B industries. We've been delivering dependable Shopify Plus ecommerce site development for over 25 years and implement cutting-edge technologies and innovations that work. Whether you need a B2B or B2C ecommerce development, don't hesitate to contact us today! Take a look at our Portfolio of Shopify Plus clients.