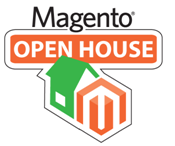 One of our technology partners, Magento, has experienced huge growth over the last year. And with growth comes larger offices.
So tonight, Magento is hosting an Open House at their new Headquarters in Culver City, CA. The event is by invitation only, and we are glad to have been invited!
If you are planning on attending tonight's open house, let us know. Jon, Mike, Ticean, Ale, Christian, Janet, and myself will be there representing the Guidance team. We hope to see you there!