The more a salesperson can make the customer feel heard and taken care of, the better chance of them closing a sale. In today's age of technology, the customer experience can begin and end in so many different places that personalizing each customer's experience is not simple. Depending on a combination of factors including buying habits and personality, some prefer for their customer experience to be void from human interaction. Others may prefer to speak with someone before making a final decision while some prefer a combination of the two. Either way, for the sake of brand consistency, the customer experience should be the same, nonetheless.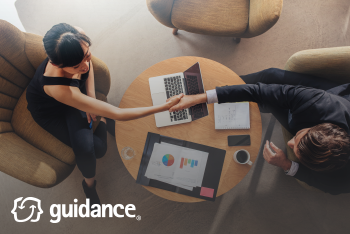 What is Salesforce Commerce Cloud?
Formerly Demandware, Salesforce Commerce Cloud (SFCC) is a cloud based software solution powered by the
Force.com
platform which enforces the same customer experience across all points of commerce (web, mobile, store, social and others). Because the same level of sophistication and strategy goes into each step of the sales process in Salesforce Commerce Cloud, it doesn't matter if a customer's first engagement is a Google Search, an in-store visit or an email promotion, their journeys will remain consistent.
With the mobile capabilities that come along with all Salesforce products, and the depth of insight that comes along with using a well-designed CRM, Salesforce Commerce Cloud equips sales people with a full view of all customer interactions from website visits, to abandoned carts to address changes. Along with some of the predictive intelligence capabilities of Einstein, Salesforce's artificial intelligence engine, customers get timely and valuable recommendations, whether coming from a sales agent with a tablet or an automated email triggered by a certain digital behavior.
A sometimes undervalued component to the shopping experience is customer service. Not only does Salesforce Commerce Cloud empower salespeople with a 360-degree view of the customer but it also empowers customer service reps. This allows agents to quickly get up to speed on each customer's experience and determine a solution to solve their case. This also cuts down on call times, increases ticket close rates and creates more consistently satisfied customers.
When should I consider Salesforce Commerce Cloud?
Since much of what SFCC offers is a combination of many other systems, it's time to consider investing in the software once managing, administrating or reconciling those separate systems becomes an issue. It's time to consider SFCC when one successful channel of commerce significantly outperforms others and you want to implement lessons learned across your entire platform. If you encounter a situation where your customer's expectations are consistently not being met, it may be time to consider SFCC.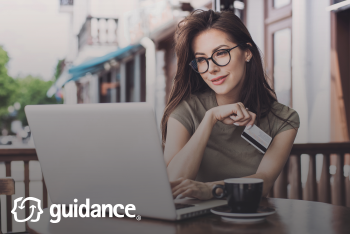 Salesforce and the
Force.com
platform aren't going anywhere. Once winners of Forbes' Magazine's Most Innovative Company four years in a row, Salesforce uses acquisitions of innovative, often smaller, technology companies to continually improve their software. With three scheduled updates every year, all Salesforce users can benefit from organization-wide updates, constantly creating more opportunities for you to strategize leveraging the technology in your company.
How much does Salesforce Commerce Cloud cost?
Salesforce uses customers who ask the question of price as a lead generation tool for Salesforce Commerce Cloud. In order to find out for sure, you have to sign up for a representative to contact you directly. One important note about using any of Salesforce's features is that there WILL BE additional costs needed for customization. Salesforce sells a robust, but generic version of the software. In order to manipulate the system to operate in a way that is tailored for your company, either one of Salesforce's partner implementation firms needs to be involved or a member of your staff must have significant Salesforce implementation and administration experience.
Many companies opt to use the out-of-the-box version of Salesforce features only to pay an expert later to do what should have been done from the beginning. Don't fall into that trap.
Imagine you get an email for a Black Friday promotion at a shoe store that you can't help but click. You browse the sale and even add two items to your cart before the baby starts crying in the next room. You tend to the baby only to realize you need more diapers. The shoe store is next to the diaper store. You stop into the shoe store, just for a minute, and a sales agent asks for your email address. The next thing you know, both of the shoes that you left in your cart are in front of you so you try them on. The sales agent suggests another pair of shoes that you didn't see, that customers like you have also looked at historically. You buy all three.
SFCC has the power to make all of this happen, streamlining customer experiences across all channels and capturing customer footprints in your ecosystem. Along with artificial intelligence through Einstein, the system makes suggestions based on trends, behaviors and customer data. SFCC is backed by extensive industry experience and a powerful product strategy built on three fundamental differentiators: faster innovation, predictive intelligence, and unified commerce. Brands using SFCC move to market faster, engage significantly more customers, and deliver seamless shopping experiences across all channels—digital, mobile, social, and store. SFCC is currently powering more than 2000 websites in over 50 countries generating over $16 billion in gross merchandise volume (GMV).
To learn more about the Salesforce Commerce Cloud platform or schedule a demo, please
contact Guidance
.