The Guidance Tech Leaders Scholarship was created to honor future tech leaders that will help shape future innovation. After reviewing over 100 applicants, we are excited to announce, Charlotte Ehlers has been awarded the Guidance Tech Leaders Scholarship.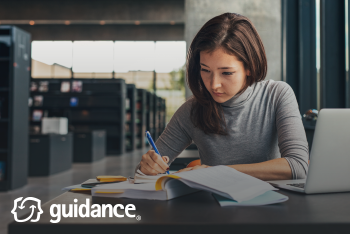 All candidates were challenged to write an essay answering the prompt: "How do you see the role of the Internet and technology evolving over the next decade? Explain what that means for businesses today"
Charlotte's innovative thinking, creativity, curiosity, and overall writing style was provocative and engaging. You can read her essay
here
.
Congratulations Charlotte and we thank all of those that participated in the 2017 Guidance Tech Leaders Scholarship.