Last night, Guidance hosted it's annual summer party and everyone had a great time bowling.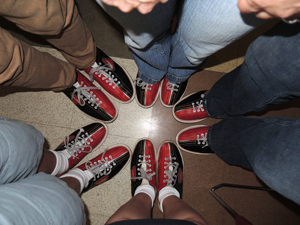 Donning "fashionable" bowling shoes, many avid bowlers were "discovered". Lane 27 was especially competitive…you know who you are!
Thanks to everyone who was able to make it. And, for those that couldn't or for those that just want to relive the fun, take at look pics
here
.