At the risk of sounding like a cross between Mr. Grinch and Ebenezer Scrooge, let me say that the idea that you should optimize your site for the holidays is bunk. Well, okay, that's a bit an overstatement. It would be truer to say site user experience (
UX
) knows no seasons.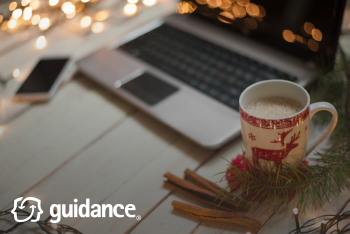 Yes, there are some marketing, content, and technical things that you'll need to tailor specifically for
Black Friday
, Cyber Monday, and the run-up to Christmas. But by in large, optimizing for seasonal events should not be the foundation of your focus. Delivering a
great user experience
and making sure your site is optimized for peak performance 365 days a year should be your goal.
Evaluating Site Performance
It's imperative to know if your digital performance measures up to your business goals. More specifically, you need to understand what things are working on your website (and what is not). To establish a baseline you need to collect data that can help you fine-tune your online efforts.
User Research. This can and should be as simple as it sounds. Essentially, you need to recalibrate servers and conduct specific load tests on the site to see how it holds up under stress. You can conduct remote user testing, which typically involves recruiting seven to ten users who interact with your platform. Users generate a self-report and the session is recorded so it can be analyzed later.

An even better procedure is the live test. Here, users are guided by moderators who have the subjects perform pre-determined tasks while they observe things live (or via screen share). What makes this process especially valuable is that it provides the opportunity to glean robust feedback and more interesting comments. Very often, insightful observations arise spontaneously about matters that no one on the research team thought to ask about. That's what makes this type of testing so valuable.


Mining Analytics. You should create a standards dashboard and establish some averages so that you can measure improvements across your features and functionalities.

In particular, you'll be looking for abandonment points, user roadblocks, and other friction spots in the user experience. Of course, you'll also be trying to ascertain entry points, as well, since these can tell you what people are searching for and what they're most interested in.

You'll also want to be aware of what devices users are accessing your site with. Today, many online merchants are getting 50% or more of their traffic from mobile. If your site isn't mobile friendly, then you risk becoming irrelevant. You should also keep up with device trends too. Today, web design is shifting to focus on slightly larger screens as bigger flagship phones begin to dominate the market.


Site Audit. There are two ways you can get a better vantage point on your site's performance. First, you can hire an external digital agency partner to provide a professional perspective on what's working and what's not. Guidance, an industry leading digital commerce service provider, recommends choosing a partner with a successful development track record across different platforms. Guidance uses a well defined list of questions that should be asked and knows exactly what to look for based on actual development experience during peak season preparation.

As an alternative, however, you can also do some things on your own such as checking out what your competitors are doing. This may provide some inspiration for things you haven't tried. But one danger of competitor audits is that you can only see what others are doing (not if it's actually working). Many online merchants started copying each other adopting something called Quick View, before third-party research established it was undermining the user experience. So, competitor audits can be fine for generating fresh ideas and business intelligence, but you should rely on empirical data and testing before implementing new features.
Takeaway
Optimizing site performance is not just for the holiday season. It's 24/7/365. Site performance will play a significant role in delivering a positive or negative customer experience. Testing and tweaking your website should be ongoing process. The digital landscape is constantly changing. As a result, you need to be monitoring things constantly so you can make adjustments as needed.
If you've been employing an empirical culture all along, then in most instances you won't need a full site redesign. Minor changes can often yield impressive results. In any event, make the customer feel like every encounter with your brand is as special as the holidays and you will be on the right track.