Pam Skaist-Levy and Gela Nash-Taylor are a designing duo with a very impressive track(suit) record. Together, they launched Juicy Couture back in the 1990s – long before anyone was buzzing about the "athleisure" trend that's so popular today. Ultimately, the two sold Juicy to Liz Claiborne, a roller coaster ride chronicled in their memoir/business manual The Glitter Plan.
After a short break, the ladies returned to the runway with an eponymous label called Pam & Gela. The clothes hit upscale retail outlets and multi-brand websites in 2014. As of this week, they now have their very own branded eCommerce website.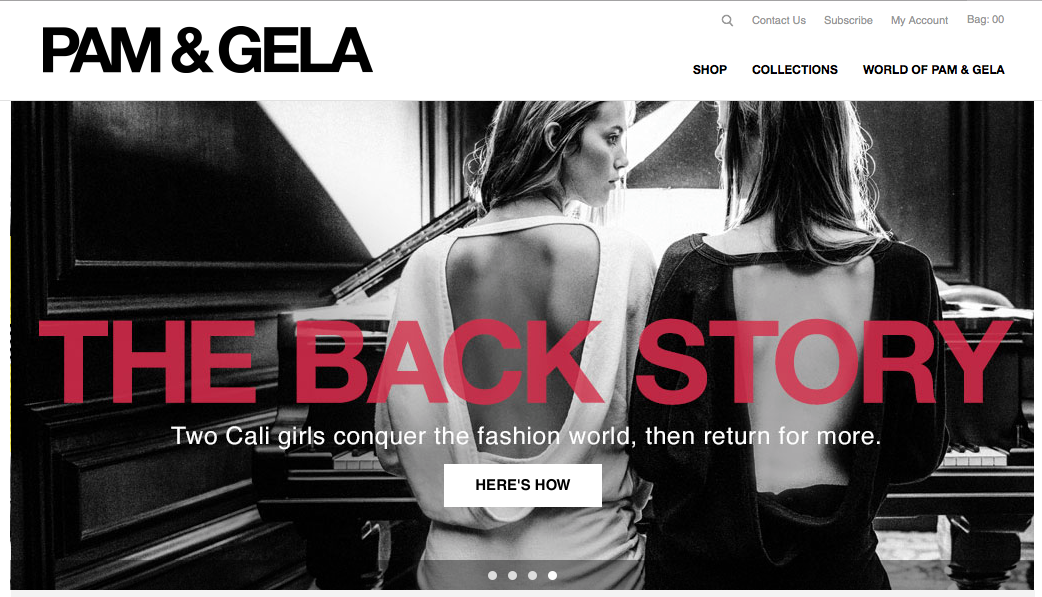 Guidance is proud to be the technical partner behind PamAndGela.com, a site built on the Magento Enterprise 1.14 platform. On the virtual racks, you'll find fringed leather jackets, rockstar t-shirts and chic, slouchy sweats with a "casual luxury" look that's quintessentially Los Angeles.
Keep an eye on Instagram for the latest on this hot new brand. Congratulations to everyone at Pam & Gela and to the Guidance development team!