As a retailer, you know how important it is to find the right order management system (OMS) for your company. It helps you process orders, reconcile inventory and deliver an impeccable customer experience across all channels.
With 2015 fast approaching, you may be considering a new OMS to improve operational efficiency. In today's post, we'll share best practices to guide you in your decision-making process and tee up a smooth implementation.
Evaluate
The first step is identifying the pain points in your current system. Errors and delays can greatly impact your business, especially if the company is experiencing a growth spurt. Figure out exactly what you want the OMS to solve, then ensure that each of those features are baked in (or can be seamlessly integrated).
Simplify
Using an OMS across all channels means you'll have a single source of truth for: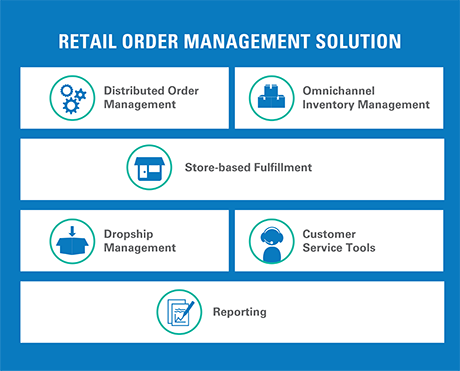 Orders
Inventory and SKU count
Shipping information
Invoicing
Purchasing
Accounting and more
Creating one point of entry for this information is invaluable to your business. So is limiting paperwork and the manual aspects of operations. Using a CMS boosts efficiency and helps you manage increasingly complex orders with greater transparency and fewer errors.
Streamline
Wherever you can, streamline the fulfillment process so that the fewest possible team members touch orders on their way out the door. Your OMS should help you determine exactly where you can reduce labor and work more economically across the supply chain.
Educate
Let's say you've selected and implemented the ideal OMS. Now it's time to train your team members on precisely how to use it. You've paid for an entire system, so be sure you understand its capabilities and how they can scale with your business.
Measure
Your OMS will most likely have a dashboard that helps you monitor performance, track business objectives and measure the success of marketing initiatives. Make sure you use this feature to frequently evaluate where you are and find ways to work more effectively.
Guidance is proud to partner with eBay Enterprise, which offers order management systems and a suite of commerce technology services to retailers. These scalable services integrate with the Magento platform to create a one-stop, omnichannel solution. Click here to get a high-level look at eBay Enterprise and its features.
For more best practices, keep an eye on the Guidance blog.