If you follow retail news, you probably read that the U.S. Commerce Department estimates that eCommerce sales increased by 14.6% in 2015. For further insight and analysis, we spoke with Brian Beck, SVP of eCommerce & Omni-channel Strategy at Guidance.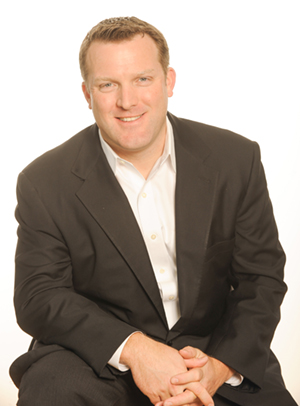 Brian Beck


SVP of eCommerce & Omni-channel Strategy
Were you surprised by this number or was it in line with your expectations?
Overall, I was not surprised, but I would say that in certain categories (given the challenges fashion and apparel have experienced) it's somewhat surprising that this didn't pull the number down a bit.
We see a lot of consumers still purchasing in stores but using digital as a way to research their in-store purchases, particularly on mobile. The purchase intent on mobile (for online) is fairly low as reflected in conversion rates.
Since conversion rates are so low on mobile overall in the industry, it's somewhat surprising to me that overall eCommerce sales were up almost 15%, especially combined with the softness in the market. I would have probably expected something a little bit less than this. It's down from the 2014 number (15.4%), but I would have expected something more modest than 14.6%.
From a strategic point of view, what kind of opportunities does it create for retailers?
It certainly speaks to the continued power of eCommerce as a sales channel, and the fact that consumers continue to value the eCommerce channel and adopt the eCommerce channel as an alternative to traditional purchasing in stores or catalogues, etc. I think a lot of this is heavily influenced by Amazon. Amazon really focuses on assortment, but also on convenience. I think you're seeing a lot of this number being driven by the convenience factor in the market amongst consumers.
For retailers, this creates an opportunity to:
Continue investing in their eCommerce capabilities and digital marketing efforts
Drive traffic to both eCommerce and [physical] stores, and
Further optimize their mobile experience.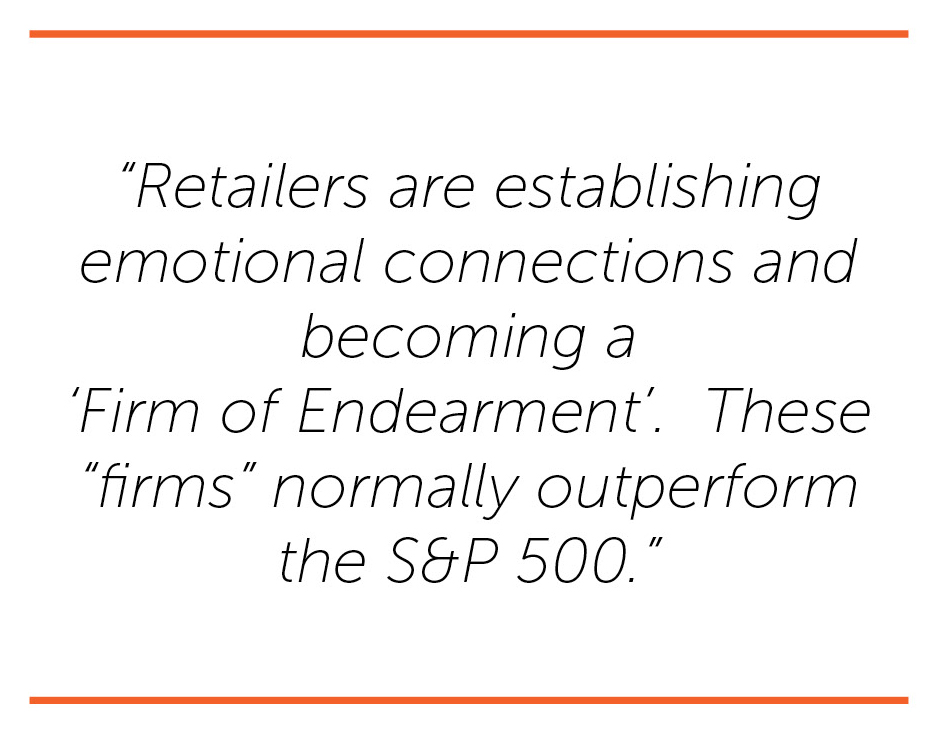 That's an area that's still quickly evolving. A lot of retailers we work with don't yet have fully optimized mobile experiences.
What kind of impact does this trend have on current and prospective Guidance clients?
It has a huge impact. At Guidance, our business is enabling companies to win with digital commerce. Whether that's improving their eCommerce capabilities on desktop and on mobile or helping companies drive offline transactions with eCommerce, [it's about improving] the way they connect with customers over digital. It's not just about the transaction but [about] how you're serving relevant content to your customers [and] connecting with them on an emotional level.
Can you give us an example of a retailer who's doing this well?
Sure. There are some great examples of companies doing a good job of making that emotional connection with content and relevancy. One of the fellows on our strategy team is a hiking enthusiast, and he recently purchased hiking boots from REI. A week or so later, after he made the purchase, he received an email not only with complementary products to go with the hiking boots, but also suggesting hiking trails that were in his area right near where he lives. It also had tips from hiking experts that would help him create a memorable experience for himself – tips about where he could hike in his new boots at the location close to his house. Nothing about a sale. Not "20% Off This" or "Save Now" or any of those kinds of things. That's the way retailers are establishing emotional connections and becoming what they call "a Firm of Endearment."
It's really interesting. There have been studies that show that Firms of Endearment outperform the S&P 500. They outperform good-to-great companies in terms of investor returns over ten-plus years. The companies that do this kind of stuff do better in the market.
What kinds of trends and patterns do you predict for 2016?
Number one, the influence of digital on other channels will continue to grow, and I think you're going to find more and more ways that companies will be able to measure that impact. [This refers to] someone searching on a mobile device for a product or a brand or even just a theme and tying that together with a purchase or a visit to a store. That's one major piece that will continue to grow.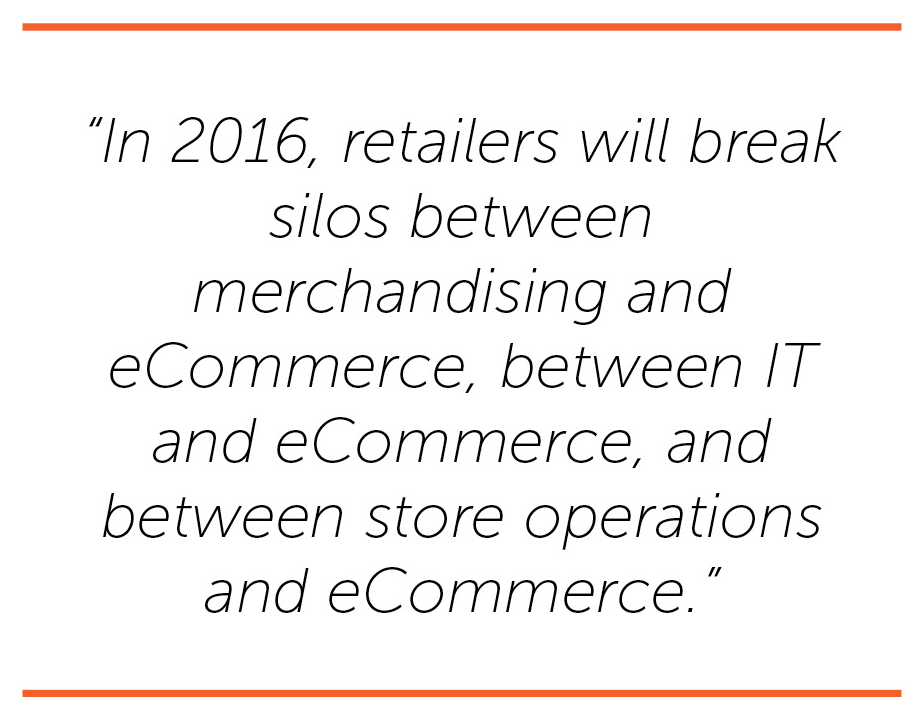 Within retail organizations, I think you're going to see more companies shifting the digital marketing function out of eCommerce and putting it under traditional marketing. I think you're going to see silos being broken down between merchandising and eCommerce, between IT and eCommerce, between store ops and eCommerce. CEOs are going to realize that in order to be effective and recognize this new, quickly evolving impact of digital, they need to restructure their organizations and make some shifts.
In the mid-market, you're going to start seeing more people adopt Omni-channel tactics like in-store inventory lookup from your phone or buy online, pick up in store. Things that the leaders like Urban Outfitters, Sephora, Nordstrom (some of the bigger companies that have been at this for a while) have been doing for three to five years will become more accessible to the mid-market.
Finally, I think web merchants and marketers are going to become more confused [LAUGHS]. Their job is going to be harder and increasingly more difficult because of the number of touch-points that consumers are now [using to] interact with brands and retailers.
In the past, you put up a store sign, you put up an easel in the mall, you put an ad in the magazine that [was] relevant to your target market, and that's what you did. That's where the customer touched you. They experienced you in the store and that was it. Now it's eCommerce, it's mobile, it's social, it's store, it's catalogue, it's call centers…. There [are] more touch-points, and they're changing [faster]. There's also more competition. I think the message there is that the job of the merchant marketer is going to become even more complex.
One of the service offerings we're focusing on here at Guidance is strategy around the digital roadmap – really helping retailers understand how to address the customer in each of those moments that matter. All those touch-points I talked about? Establishing an emotional connection with customers in those moments takes different types of things. Sometimes it's content. Sometimes it's an offer. Sometimes it's just information. Sometimes it's a store location, or easy checkout. It could be a lot of different things. Our service is centered on customer research. We're not necessarily benchmarking other retailers as much as [discovering] "what does your customer want" and putting [that specific customer] at the center.
*****
Special thanks to Brian Beck for sharing his expertise. Don't forget, Brian will be chairing the B2B track at eTail West this week. If you're attending, be sure to stop by and say hello. For more on industry news, trends and projections, keep an eye on the Guidance blog.