The best business apps are so simple and intuitive to use that they become an extension of your imagination. In today's e-commerce environment people need to make decisions faster, get more done, and think more creatively than ever before. If you have a clunky interface or a program that doesn't have inherent flexibility, then you might as well be driving a go-cart at the Daytona 500.
Magento Commerce 2.2 - Innovating for both B2C and B2B
If you've been employing Magento 1, then you have an idea of what life on the digital speedway is like, but Magento Commerce 2.2 takes things to an entirely new level.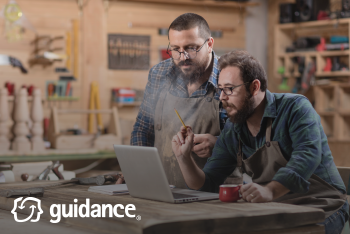 The great thing about a best-in-class platform solution like Magento Commerce 2.2 is that it puts a supercharged array of automated intelligence right at your fingertips, which you can deploy almost right away because its game-changing tools have never been simpler, easier, or more intuitive to use.
Easily Expand Your Functionality
Say you are a B2C clothing retailer, but you want to expand into B2B channels. Well, by simply enabling the B2B module you'll be able to reach an entirely new range of markets and buyers (such as department stores). This added functionality includes:
Quick setup to sell to businesses using purchase order limits.
Pricing that is specific to particular clients.
Enable workflows that streamline the order placement/manager approval process.
Multi-store and International Solutions
Let's look at another example of how upgrading to Magento Commerce 2.2 can help you reimagine your business. Say you are a multi-store organization or an international operation. Magento Commerce 2.2. allows you to have a single master product catalog, but you can build out individual storefronts with unique product lines at a very modest cost.
By doing so, you can
leverage your existing infrastructure
(everything you've already invested in--shipping, checkout, and product info procedures) and create entirely new front-end experiences. Of course, you'll need to localize your content on the front-end, but you'll be able to retain the shared backend using the master catalog (so you won't need to redo your existing infrastructure).
Performance and Technical Improvements
Speaking of the backend, Magento Commerce 2.2 has been modularly architected to make administrative performance simpler and easier than ever before. That includes drag and drop functionality, elementary navigation, and ultra-fast ways of updating product information.
Magento Commerce 2.2. also includes less visible performance improvements. These include architecture tweaks that greatly improve the experience of both administrators and your customers.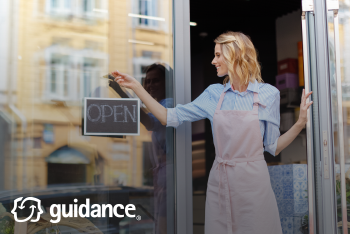 For example, enhanced
page caching
and database bifurcation are just a few of the ways Magento Commerce 2.2 puts more digital horsepower at your disposal. As a result, you'll be able to avoid data choke points and be able to scale high-demand sites quicker and more easily. Bottom line, volume and transaction bottlenecks will be a thing of the past.
Customization and Developmental Flexibility
Nowadays, solving
omnichannel
is a critical business imperative if you want to stay relevant in today's market. That means that the user's experience is optimally responsive and suited to fit every screen size. Magento Commerce 2.2 ensures that both the visual look and the digital interface is consistent across all devices. As you'd expect, theming is more elegant than ever before.
To make development practices even easier, automated testing is built in so that developers can debug code as it is being engineered. As an added bonus, upgrades are handled behind the scenes and more seamlessly than ever before.
Elasticsearch
Elasticsearch is another feature built into Magento Commerce 2.2 that allows both you -- and your customers -- to enjoy a more intuitive experience. This is an out-of-the-box tool, which means you may not need additional search functionality for your site. To be sure,
contact
Guidance to review the specific features of Elasticsearch and your needs so you can implement with confidence.
With Elasticsearch you can easily configure a much more
responsive and relevant search experience
. That's because Elasticsearch is both multi-layered and granular, which allows you to go well beyond queries that involve just title and product descriptions. You can get into content, articles, video, metadata, and much more. Using it allows users to search by color, rating, review (or a combination of all the above).
The flexibility and ease-of-use built into Elasticsearch allows you to better serve customers and business needs. Of course, you will probably need a strategy and expertise in mastering this component. If this is unfamiliar to you, then contact
Guidance
who has an industry leading commerce strategy practice.
PCI Compliance Built In (For Peace of Mind)
Magento Commerce 2.2 comes fully equipped with Payment Card Industry (
PCI
) compliance. That means you (and your customers) can rest assured that all your financial transactions meet regulatory standards governing data security and encryption. As you'd expect, auto-populated fields and Paypal integration will help ensure that end users (particularly those on mobile devices) can make their purchases with complete ease.
Takeaway
The powerful features built into Magento Commerce 2.2 are designed to make administrative tasks, workflows, marketing, testing, commerce, and shopping much more intuitive. By automating so many functions--and putting them literally at your fingertips--your organization will be able to respond more agilely to changing market conditions and customer demands.
Of course, upgrading to a platform that includes a quantum leap in benefits is a major decision. After all, typically an e-commerce upgrade or replatform is a significant financial commitment that a company will make during the calendar year. If you happen to have good, trained and certified developers, then you may be able to do this in house. However, many have tried going this route only to come back to commerce experts like Guidance, to complete the build. Sadly, this is usually after spending more money and wasting a lot of time with nothing to show for it.
If you choose an outside partner to help guide you through the upgrade process, then make sure you find someone has an extensive track record, deep expertise, and a reputation for excellence in the field. Put simply, you'll want to partner with a recognized industry leader who has references that you can talk to ensure that your investment pays off and the project goes as planned.
Today's companies need to act without hesitation and with confidence in order to achieve success. Solutions like Magento Commerce 2.2 allow you to focus your attention where it matters most because the platform is designed to accelerate commerce. It is software that allows your business to channel its energies more efficiently, effectively, and imaginatively.