You can have the best products and services in the world, but if your mobile experience is not easy to navigate, then customers are bound to look elsewhere. People do not like feeling lost and they will
rapidly abandon
any site where they cannot find what they want quickly. In today's environment, it's imperative to create a digital journey with your brand that always directs them to what they are looking for.
Mobile Design with the End User in Mind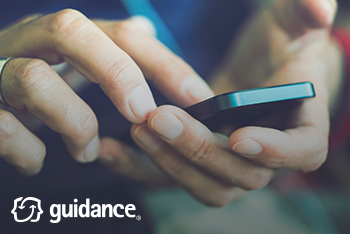 Mobile web design begins with the process of creative discovery. User experience and architecture teams lead that effort. During this phase, it's important for developers to imagine and visualize things--particularly the
Sitemap
--from the customer's perspective. Here it's essential to ask,
what are the most pertinent pages you'll need to include from the end user's perspective?
Next, you'll need to look at the Homepage Wireframe, which includes the global elements such as headers, footers, and search. This last feature, which helps users find information and products they are seeking, is every bit as imperative as a homepage with a great layout.
Your design choices should be informed by Analytics, too. For example, are you using data to make sure your highest-trafficked pages are well-represented?
Avoiding Information Overload
It's also important to apply
Miller's Magic Number
as you settle in on your navigation elements. This is the principle that the average person can only process so much information at one time. Accordingly, 7 navigation items (plus or minus 2) is the appropriate number to include.
Anything more than 9 will simply leave end users disoriented and confused. If you leave something out, then you are probably better off trimming your "About Page." After all, most customers aren't nearly as interested in this information as they are in having a number they can call if they need support.
Does Your Mobile Experience Pass the Fat Fingers Test?
You also have to make sure your mobile experience passes
Apple's Fat Fingers Test
.
Digital usability
depends on accounting for human error. Put simply, if customers consistently hit the wrong buttons, then it's not really their fault. It's the responsibility of your design team to make sure fonts are easy to read (san serif 16pt or larger is ideal) and options are easy to choose.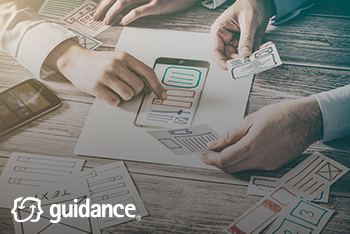 You also need to take account of input methods--thumbs or fingers--when designing icons and the layout. For example, you should provide 50px around every target to allow for fat fingers. Further, you should build in lots of contrast so that customers can see your menus and screens even when using their devices in direct sunlight.
By the way, here are several other user-centric features you should consider including:
Have you made it easy for users to one-click dial your business from your mobile menu?
Is online chat readily available?
Are you customizing your mobile experience to your typical customer demographic? For instance, Millennials and Senior Citizens have different conventions when it comes to device interactivity. It is important to understand that some audiences expect static experiences while other prefer animations.
Are you pinning mobile navigation on scroll to make things easier to read?
Takeaway
Today, mobile navigation needs to be totally user-centric. Assume your customers are pressed for time, have clumsy fingers, and short attention spans. Also, take for granted that most customers don't want to read your "About Page." Instead, they want a highly functional interface that helps them find their way to what they want as expeditiously as possible.
In the past, offering great products and services may have been enough. Now, however, you must provide a fantastic journey with your brand too. The right mobile web design is essential to keeping customers steering in your direction.
If you need any assistance or would like more information, please contact
Guidance
.