"The road to success is always under construction." It's an anonymous quote that makes a very important point -- anything people design has to be continually tested in order to be refined and improved. That's true of airplanes, medications, and ecommerce platforms. If your company isn't employing an
empirical mindset
, then chances are you'll struggle maintaining relevance in a very competitive marketplace.
A Culture of Testing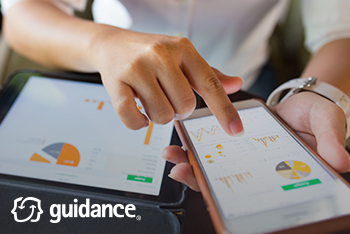 In fact, most successful businesses these days have developed a
culture of testing
. Amazon, for instance, is a notable case in point. They've built a series of proprietary tools, which allow them to continually test, evaluate, and adjust their ecommerce platform so that it is incredibly relevant and responsive to their
65 million Prime customers
.
Leading empirical solutions, however, are no longer restricted to Internet giants with deep pockets. Nowadays, small and medium-sized businesses with modest budgets can also harness powerful analytic and testing tools, which are very similar to the ones that market leaders like Amazon use.
Why Test?
There are three very important reasons why your company should be utilizing these tools:
Analytics and empirical solutions are getting enormous investment and adoption from the marketplace. If you are not using them, then you will be at a huge competitive disadvantage. Simply put, you can't keep up with Amazon or any other major retailer without testing.

Today, success depends on trusting data rather than your gut.

They've never been more accessible or affordable. Cloud-based testing tools are available to fit virtually any budget.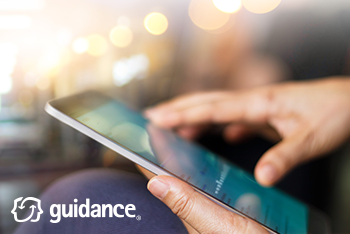 They also work. According to
Forrester
, virtually 90% of businesses with a testing program see improvement in their overall business programs. In fact, at Guidance, we partner with companies that provide many of these leading testing tools. With that in mind, here a few of the top A/B testing tools that you need to have on your radar.
Market Leading Testing Solutions to Consider
Qubit -- This innovative platform gives you the tools to monitor and analyze your personalization efforts. With on-demand reports and opportunity mining, you'll have actionable insights that will give you a clearer picture of what kinds of digital experiences are clicking with your customers.

Optimizely-- This is a robust testing platform, which allows for personalization and targeting of the customer experience. It lets you test everything from your web design to the algorithms that power your site. By experimenting and tracking engagement you will have a clear idea of which ideas and approaches resonate with your buyers.

Evergage -- This platform is specific to B2B testing capabilities. It uses machine learning to help companies develop 1:1 product recommendations and relevant customer experiences in real-time. With their cross-channel testing and reports, you'll be able to optimize for users across all devices and platforms.

Takeaway
A culture of testing is no longer "nice to have." Put simply, it is a business imperative that distinguishes the most innovative companies and the market leaders from all the others who will likely fail and fade away. But you also have to know what to test (and what not to). You also have to choose the tools that are best-suited for your particular needs.
If you are looking to get your empirical efforts up-to-speed and would like to learn more, please feel free to contact Guidance. We are happy to help.
If you need any assistance or would like more information, please
contact Guidance
.