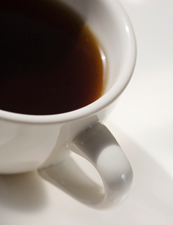 Did you know that the average American consumes about 3 cups of coffee a day? That's a lot of used coffee grinds going into the trash.
Guidance Green is announcing an in-house coffee grounds recycling program. Guidance employees and visitors can pick up pre-measured bags of coffee grounds that are being saved and packed by Guidance Green members.
Coffee by-products can be used in the garden, as an exfoliant for skin, as a hair polisher to keep it shiny, as a deodorizer for your freezer, as ant & flea repellant, and to keep cats away from plants and the garden.