Episerver's Ascend shows are a series of annual user conferences designed for digital marketers, developers and commerce executives. Guidance was a proud Gold Sponsor at this year's Epi Ascend held in Miami Beach at the gorgeous Fontainebleau hotel on October 27th-29th, 2019. The conference brought together the Episerver community of partners, marketers, developers and ecommerce leaders to share growth strategies for driving digital transformation at all levels of business. We are proud to be part of industry visionaries and innovators who continue to push the boundaries to create outstanding customer experiences within the Episerver platform.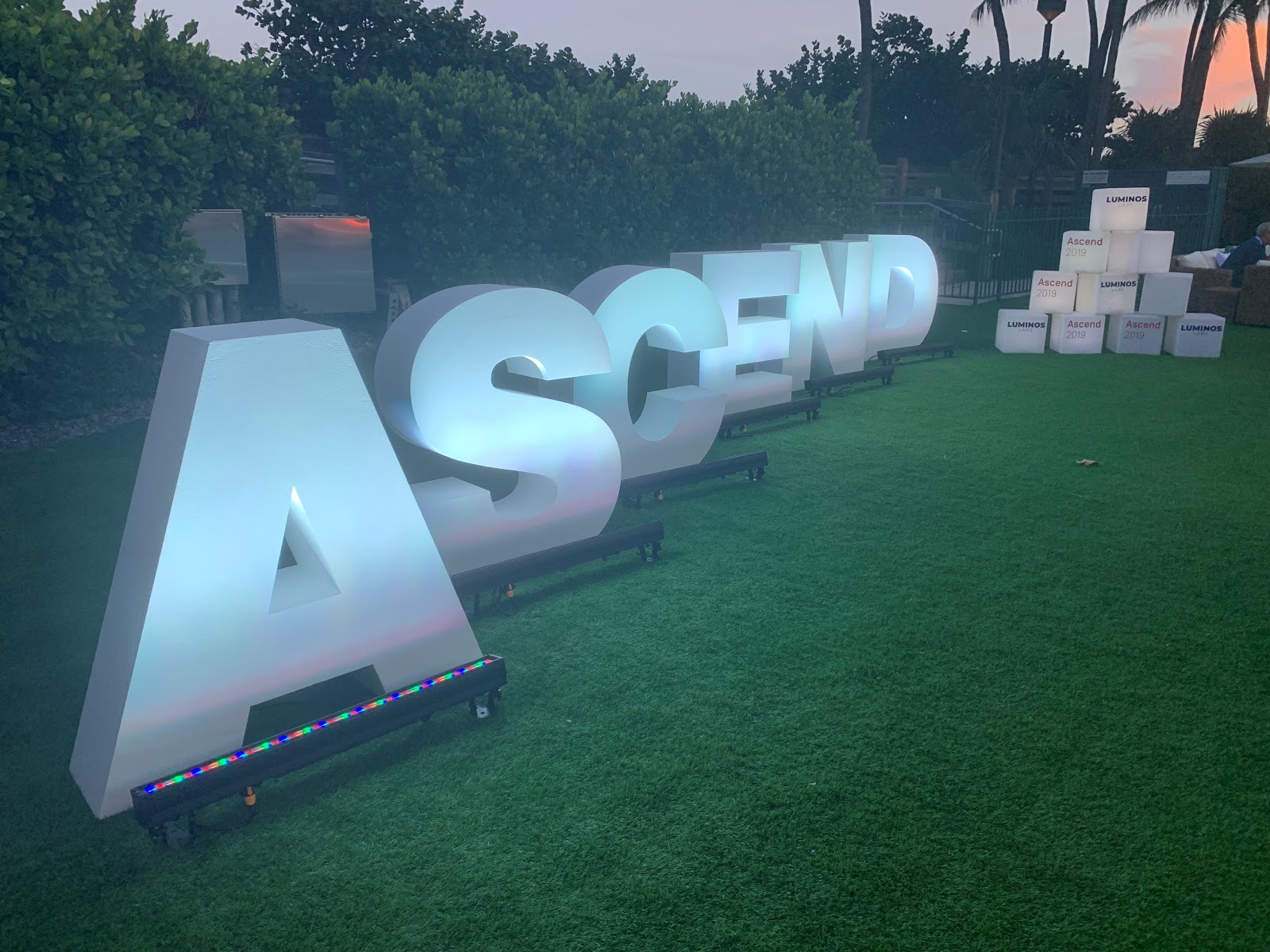 2019 proved a record-breaking year for Epi Ascend: over 1,000 partners, customers and industry leaders gathered in Miami Beach for 3 days filled with presentations, roadmap updates, workshops, innovation sessions and networking opportunities. It was also an important year for Guidance's Partnership with Episerver: Guidance was awarded Episerver's Premium Partner status as part of the Episerver Partner Success Program.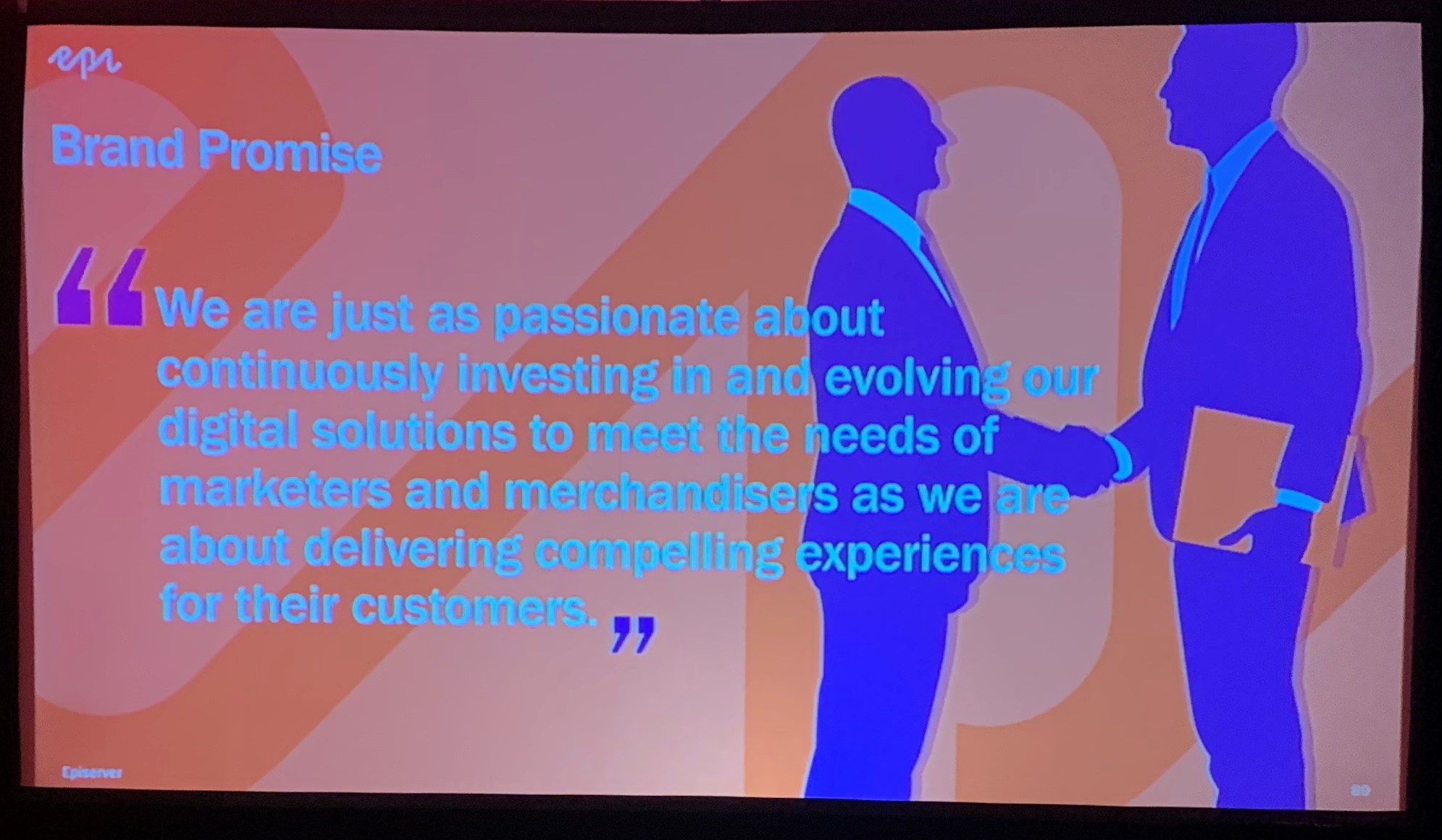 The conference started with a Partner Summit on Sunday, October 27th, 2019. Dominic Citino, VP of Worldwide Partnerships, kicked off the event by updating the partner-filled audience on Episerver's partner program. Their brand promise, captured below is particularly insightful and resonates with Guidance's promise to its clients.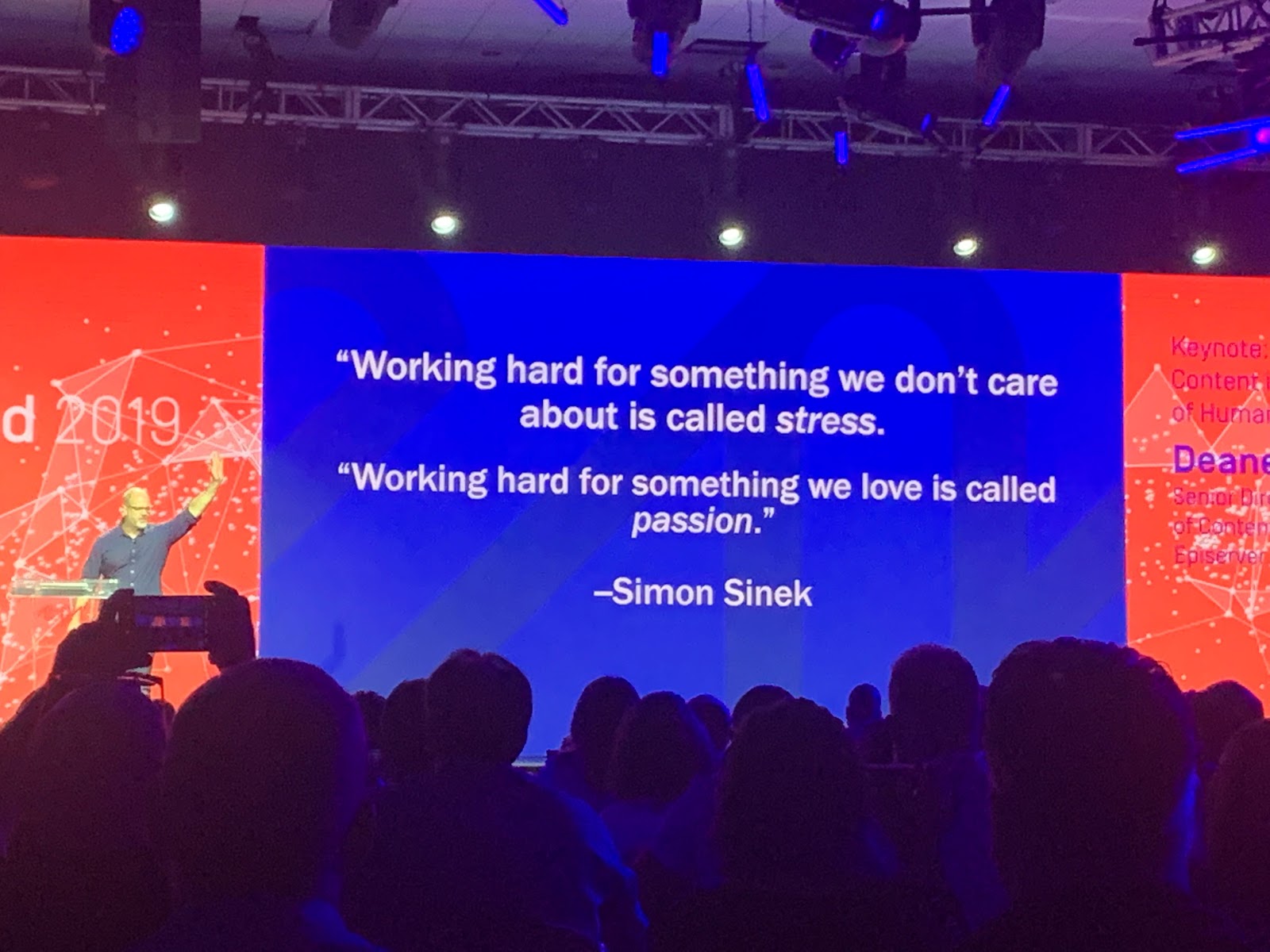 On Monday, Justin Anovick, Chief Product Officer, announced some huge achievements: over 40 production releases and over 160 features have been delivered to date in 2019 with many more to come in 2020's roadmap. Following those exciting announcements, Deane Barker, Senior Director of Content Management, gave a moving presentation on a subject very near and dear to his heart: content. Content, he said, is the currency of human connection and it can be universal and permanent if delivered with purpose and conviction. Episerver is ultimately a platform designed to deliver content and the best content is always the kind that is designed to influence and connect humans.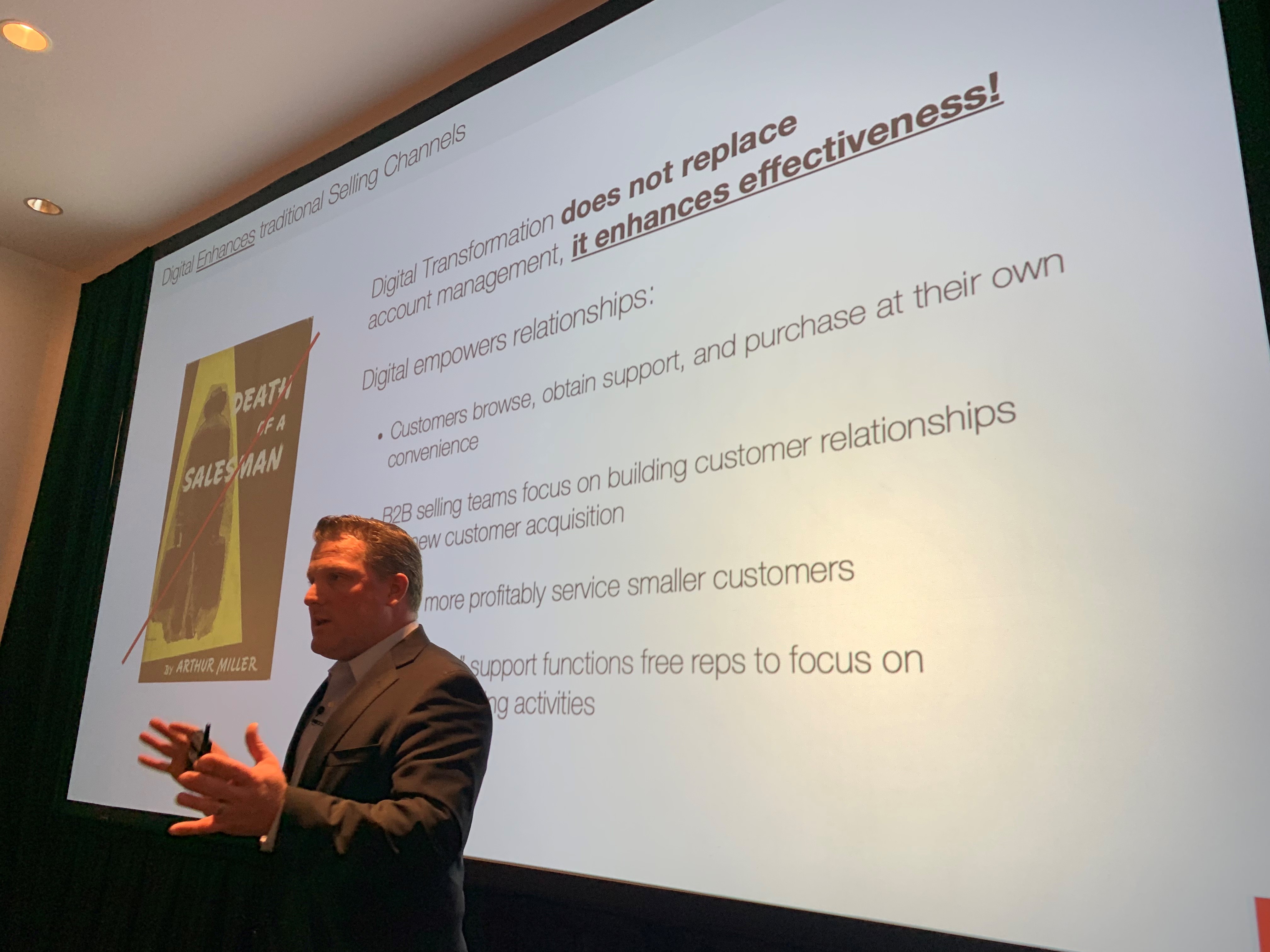 Guidance's Ecommerce Strategist, Brian Beck, gave an educational session entitled "B2B Transformation: Creating Customer Connections and Loyalty in the Age of Amazon" to a group of attendees looking to differentiate their digital transformation. He stressed the importance of learning from Amazon's key business decisions that has led to their dominance and competing through these insights. Customer loyalty throughout every stage of your business' digital transformation is likely the strongest factor in staying in front of your customer while strategizing around Amazon's dominance.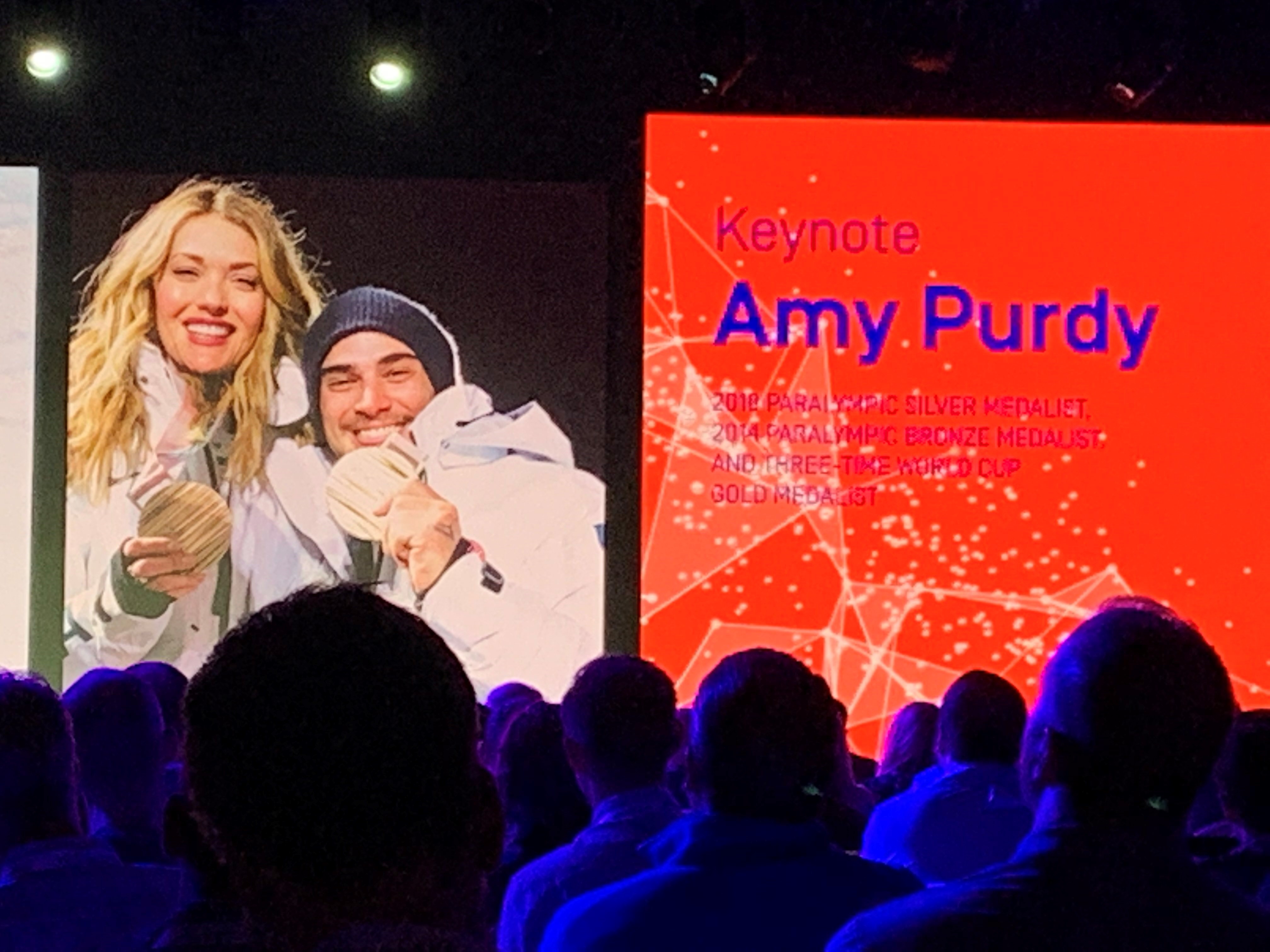 We were moved to tears with Tuesday's keynote speaker. Amy Purdy, a Paralympic medalist recounted her story of loss and renewal. At only 19, she lost both her legs, kidneys and the hearing in her left ear from a rare form of bacterial meningitis. Though devastated, her enduring spirit arose in her and told her to "get up" and move beyond the tragedy. And that she did: Amy is an actress, a para-snowboarder, motivational speaker, clothing designer, author and founder of non-profit organization Adaptive Action Sports. She was the runner-up winner of Dancing with the Stars and watching a short video of her dancing skills was awe-inspiring. She opened and closed with the same question that continues to drive her achievements: "If your life was a book, how would you want your story to be told?"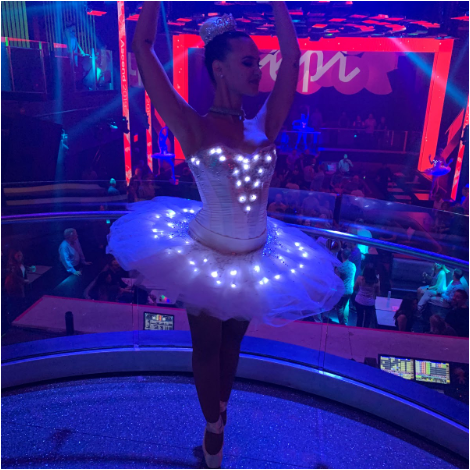 The final day ended with an exciting party at the top-rated LIV nightclub in the Fontainebleau. There, Episerver showed its partners and clients how hard work deserves an incredible après-party.
One of the key takeaways throughout the sessions and a topic that pervaded the conference was customer centricity. And while we all know and attempt to drive a customer-focused business, Episerver made it clear that their entire purpose, from strategy to implementation is entirely with a customer-first mentality. This strong message stood out to us at Guidance because it's the same purpose that drives our innovation and desire to deliver the very best commerce solutions to our clients.