The maxim "one size fits all" is often used to describe ecommerce platforms but it quickly becomes clear to most companies that an ecommerce platform won't (or shouldn't) fit all businesses. An ecommerce platform should be as unique as the business that it powers online. As such, companies today should look less for the "one size fits all" approach and lean in on an ecosystem approach; a holistic view into growth and potential. The term ecommerce solution seems more appropriate than ever to describe the path a company takes in deciding what is best for its business. Before you reach out to an ecommerce solution agency to begin your project, read on to learn which solution might best suit your business' needs.
"An ecommerce platform should be as unique as the business that it powers online. As such, companies today should look less for the 'one size fits all' approach and lean in on an ecosystem approach; a holistic view into growth and potential."
Tweet this
In this article, we explore that path to decision. What makes an ecommerce solution right for your business needs? How do you ensure that solution will scale with your business needs? If an ecommerce solution can't be one size fits all, can it be "one size fits us"?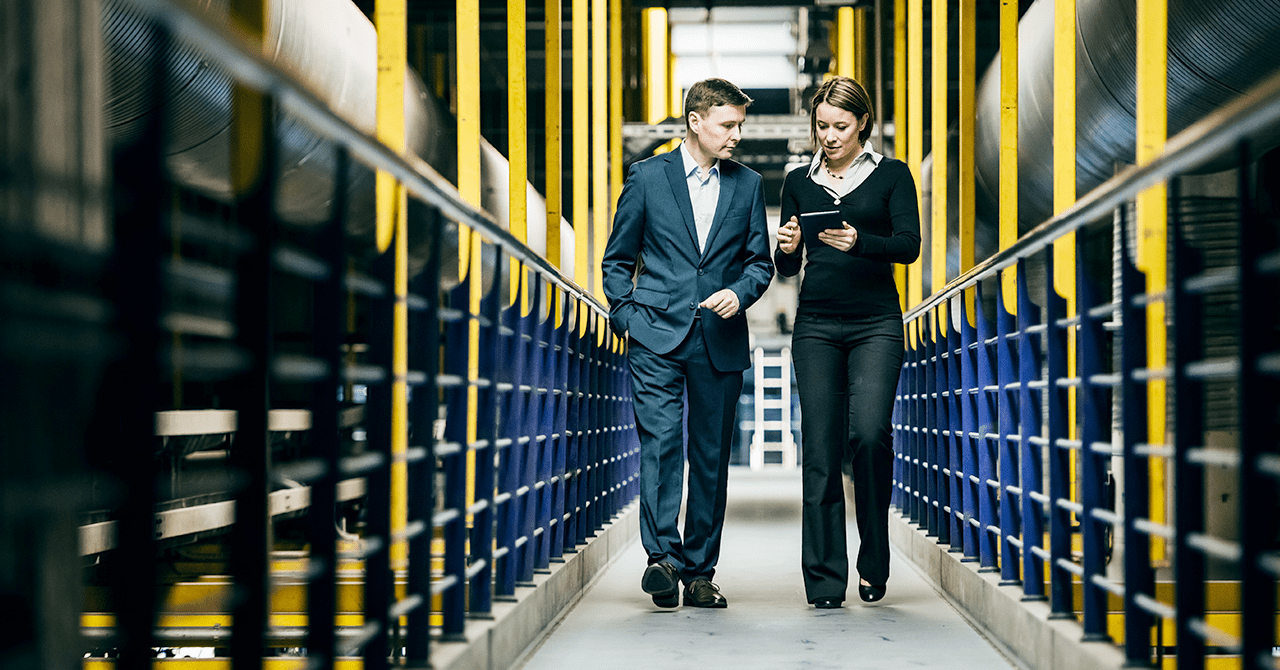 One of the key differentiators in the "one size fits us" approach are the add-ons built specifically for the platform of choice. These add-ons work natively and seamlessly with the ecommerce solution without the need for hefty code integrations. Oftentimes these add-ons or "bundled" ecommerce solutions are the most important factors in determining which platform provider is best suited to your business needs.
Solution 1: Large Catalog Ecommerce Websites
It's widely known that a customer will abandon a website if he/she cannot find the product they are looking to purchase. Unfortunately, even the most inclusive menu cannot possibly showcase very large catalogs and even the most determined customers rarely click beyond the 5th page of the PLP (Product Listing Page). Leveraging the most powerful search capabilities is one way of ensuring that your customer finds the product quickly, efficiently and without frustration.
Is your ecommerce business SKU intensive? Does your catalog size reach the 10,000 or even 100,000 or more range? Burlington (Coat Factory) online store features a massive catalog that spans multiple categories such as Women, Men, Children, Home Decor, Seasonal, Toys and more. When they sought Guidance's expertise, one of the most important factors was sitewide organization and searchability of its entire catalog.
A conventional navigation menu was not powerful enough for the breadth of Burlington's catalog. Burlington selected Episerver's FIND solution for its powerful search functionality for burlington.com's ecommerce website. Built natively for Episerver, FIND is an enterprise search solution that leverages enhanced relevance and powerful search functionality. With it, customers can easily find the product they are looking for without the associated frustration and page abandonment one finds with traditional navigation.
Solution 2: Content Heavy Ecommerce Websites
How do you take the immersive experience of shopping in a brick and mortar online? Every human sense is triggered in the brick and mortar customer experience and yet in the online world, only your customer's eyes (and fingertips) are stimulated. To add to that disconnect, customers expect your online store to change (i.e. merchandised) every time they visit. How do retailers keep up?
The richer the content, the better the user experience. Sole Society, a women's shoes and accessories brand, faced those online merchandising and content-heavy challenges when designing its website. Every image and "shop the look" piece is designed to transform content into conversions. They selected Magento's Page Builder for its outstanding ability to create world-class content with ease and efficiency. With an intuitive drag-and-drop interface, any member of the marketing/merchandising team can easily create stunning content within minutes. Moreover, with a multitude of widgets, the content is varied and easily swapped based on mood and theme. For a content-heavy ecommerce solution that needs continual merchandising and fresh imagery daily, Magento's Page Builder is an unparalleled bundled solution.
Solution 3: Multi-language, International Ecommerce Websites
As large international companies move their businesses online, the complexities of a multilingual website become obvious. How can one website service the needs of so many people across a multitude of countries? The answer becomes apparent in the solution Guidance brought to Thermon. A leading manufacturer of reliable and innovative industrial heating products, Thermon is a B2B company looking to push the boundaries of B2B ecommerce. Despite being one of the largest in its industry, its entire digital ecosystem was built on a homegrown platform that could no longer scale to fit its expanding needs.
The solution to replace its outgrown digital environment was a full replatform and redesign with Episerver CMS. Thermon's website can instantly recognize the customer's country of origin and offer the appropriate language to that user. Over 50 languages and countries are supported in this truly international website. The Episerver CMS is also built for scalability; as Thermon adds to its ecommerce capabilities, the platform can accommodate its expanding needs.
As ecommerce platforms build out their bundled services, the choice between platforms can be narrowed down based on the applications available for your business needs. In working through their respective pain points, Guidance was able to provide ecommerce platform solutions for each of the above-named companies based on the ecommerce platform's strengths. Ultimately, a "one size fits all" approach should be used with caution and, instead, the "one size fits us" direction taken.