CityChicOnline.com
, the U.S. site for the popular Australian plus-size fashion brand City Chic, just got chicer with a brand new design and great new social features. The new layout better showcases City Chic's "bold, sexy, glam and chic" brand, as the fashion retailer is described.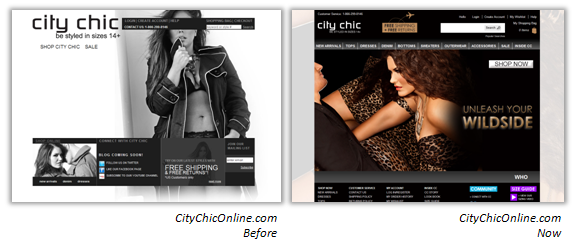 The site, built on Magento Enterprise 1.9 and launched by Guidance on November 2010, now features an "Inside CC" section that has everything shoppers need to learn more about the brand and the fashions, including a
Size Guide, a
Look Book
, a
Fabric Guide
, and videos on
Chic TV
and
CC Runway
. It also features live Twitter and Facebook updates to keep customers up-to-date with the latest news and deals. The new features were rolled out last week.
To learn more about City Chic's new look, visit http://www.CityChicOnline.com.