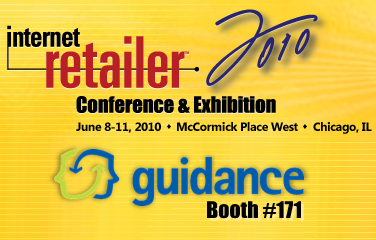 Guidance is getting ready for the largest show in our industry: Internet Retailer Conference & Expo (known better as IRCE). The conference will be held in Chicago, IL and Guidance will be there from June 8th to the 10th.
If you are going to the Windy City and are planning on attending the show, stop by our booth! We're at #171, just three booths down from our partner Magento. We are expecting a lot of traffic at this show, so feel free to drop us a note if you want us to keep an eye out for you.
Jon, Anna, Ale and Ed are coming with me. We look forward to seeing you in Chicago!
--jason