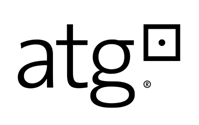 To stay current with our ATG development skills and best practices, Guidance has sent me and two of my colleagues - Craig & Wayne - all the way to Boston to attend a 2-week ATG training seminar. We're on week 2 and so far, so good!
The seminar has us diving deep into the different aspects of ATG's Commerce Suite. Fortunately, the trainer has been at ATG for over ten years, so he's been able to answer a lot of our questions and get us up to speed with the latest in ATG development.
I was surprised to find out that Boston is actually quite a small city. You can walk around downtown Boston in just a few hours. As far as the cold ... we were rudely awakened to how cold it can be out here after our first day. Luckily, there's a mall next to the hotel, so I'm now the proud owner of a scarf and a pair of gloves.
We'll see you guys on Monday!