Boris Beizer, the legendary software engineer, is famous for saying, "If you can't test it, don't build it. If you don't test it, rip it out." When it comes to coding, it's hard to argue with that wisdom. But what about marketing and ecommerce platforms?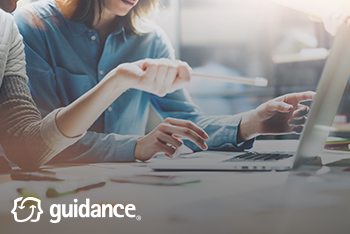 As it turns out, most business processes can be improved and refined through regular testing. Indeed, if you look at virtually any market leader today you'll find that they have developed a
culture of testing
, which gives them a decisive edge in the current hyper-competitive landscape.
However, you don't have to be an Internet giant or company with unlimited resources to benefit from an empirical mindset. According to
Forrester
, for instance, 90% of firms with a testing program see improvement in their overall business programs.
In fact, at
Guidance
, we've seen some of that success first-hand as we've helped hundreds of small, medium, and large-sized companies build and nurture top-notch cultures of testing. Here is a list of guidelines, which can help your organization develop the empirical mindset every business needs to have these days.
5 Essential Guidelines for Testing
1). You Need a Great Testing Platform
. Numerous market leaders, such as
Amazon
, have created their own proprietary testing tools, which have helped them become extremely customer-centric companies. However, many of these solutions now exist in standalone versions or plugins, which virtually anyone can use. At Guidance, we partner with innovative and market leading testing platforms. You can check out our list of proven and market test platform partners
here
.
2). Have a Testing Strategy. To be successful, your organization will need a testing roadmap that will apply to all divisions and facets of your business. The best strategies start with brainstorming sessions across all of your departments, which results in a refined plan that gets all aspects of your business (retail merchants, marketers, and leadership) on the same page.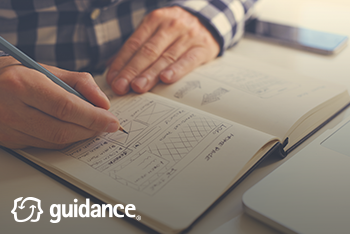 Ideally, you'll need a testing strategy that is proactive -- rather than reactive -- which is based on analytics and observations that come directly from your consumers. Put simply, these days companies that can understand, predict and respond to customers the fastest are the ones that will win their business. Continual testing, which essentially lets customers vote on the features that matter to them the most, is the most effective way of staying relevant in a
consumer-centric marketplace
.
3). Be Deliberate, Consistent, and Deep
. Initially, at least 70 to 80 percent of the
A/B tests
you conduct will not yield information that will help you improve the customer's experience.
In order to find the things that make a difference, your business will need to test often, and across many factors. This will help you determine what not to focus on. To be effective, you'll need to run 5, 10, 15, 20 test every month on your website, which means keeping to a deliberate, regular, and frequent schedule.
4). Test Things That Matter. You should be testing things that are based on real obstacles to your business or that help you create a great customer experience. Layouts, of course, DO matter, but you need to think about more than just design features.
You should be experimenting with messaging, shipping rates, timelines, promotions, marketing approaches, images, and much more. Ultimately, testing is not just about determining which button -- green versus red -- converts customers. It's really about how you best communicate the benefits of shopping with your company at every point along the customer's journey with your brand.
5). Be Realistic About Your Resources. Testing tools will only help you if you use them correctly. It makes little sense to invest in solutions if you only utilize them sporadically. If you don't have the requisite expertise to harness their potential, then consider outsourcing the job to someone who can handle that responsibility for you
Takeaway
A culture of testing is more imperative than ever. Companies that can anticipate what customers want faster than the competition will win in the marketplace.
Every business can benefit from applying an empirical mindset. To be successful, however, you'll need to be both comprehensive and rigorous. If you don't have the time or talent to build a testing culture yourself, then think about hiring someone to do it for you. In today's hyper-competitive environment, if you are not continually testing, then you are probably not innovating or growing.
If you need any assistance or would like more information, please contact
Guidance.