RADIAL
Partner With the Leader in Omnichannel Technology and Operations to Profitably Exceed Customer Expectations
As the leader in omnichannel commerce technologies and operations, Radial enables retailers to profitably exceed customer expectations by taking on the complexity of omnichannel retail and transforming it into a seamlessly orchestrated customer experience.
Our partnership with Guidance makes end-to-end omnichannel commerce a reality with the ability to seamlessly couple front-end eCommerce platforms with Radial's full suite of modular Omnichannel Technology, Payments and Fraud, Fulfillment and Transportation, and Customer Care solutions.
Radial At-a-Glance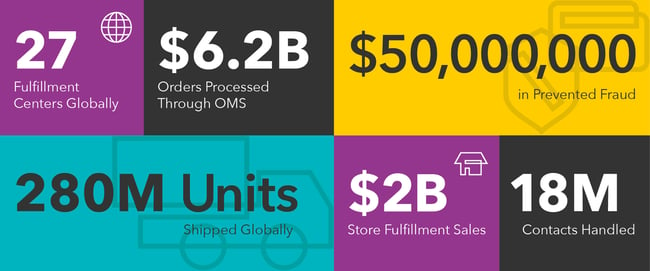 Omnichannel Technology: Create Unified Brand Experiences
Create seamless, unified brand experiences across digital and physical channels, devices, and physical stores with order management, intelligent order routing, actionable analytics, store fulfillment, and dropshipping.
With the fastest time to market in the industry, you can confidently implement Radial Omnichannel Technology one module at a time or as a complete solution, in weeks. Now you can drive incremental revenue and customer satisfaction while seamlessly coordinating your omnichannel operations.
Payments and Fraud: Maximize Sales and Eliminate Risk
Radial focuses on increasing conversions and uplift with our payments and fraud solution. From the moment your customer clicks "Place Order," Radial is focused on converting that order to a sale so you can build customer confidence and loyalty. Our solution combines machine learning, big data, and human intelligence to deliver a 99.7% approval rate—the highest fraud approval rate in the industry. We offer a zero fraud liability guarantee so you never have to worry about paying if there ever is a fraudulent order. With faster order processing times and expert fraud detection, we maximize your sales, eliminate your risk, and protect your customers.
Fulfillment and Transportation: Accurately Fulfill and Deliver Orders Faster
Radial fulfillment and transportation solutions enable retailers to fulfill orders in the fastest, most efficient ways possible, even when demand spikes, to ensure you always keep your promise to your customers. We have the speed, scale, staff, and flexibility to pick, pack, sort, and ship orders with 99.7% accuracy.
When you combine our 13.4+ million square feet of purpose-built fulfillment space with our team of specialists, innovative technology, and proprietary transportation solutions, Radial is the clear choice for helping you meet the logistical demands of today's commerce landscape.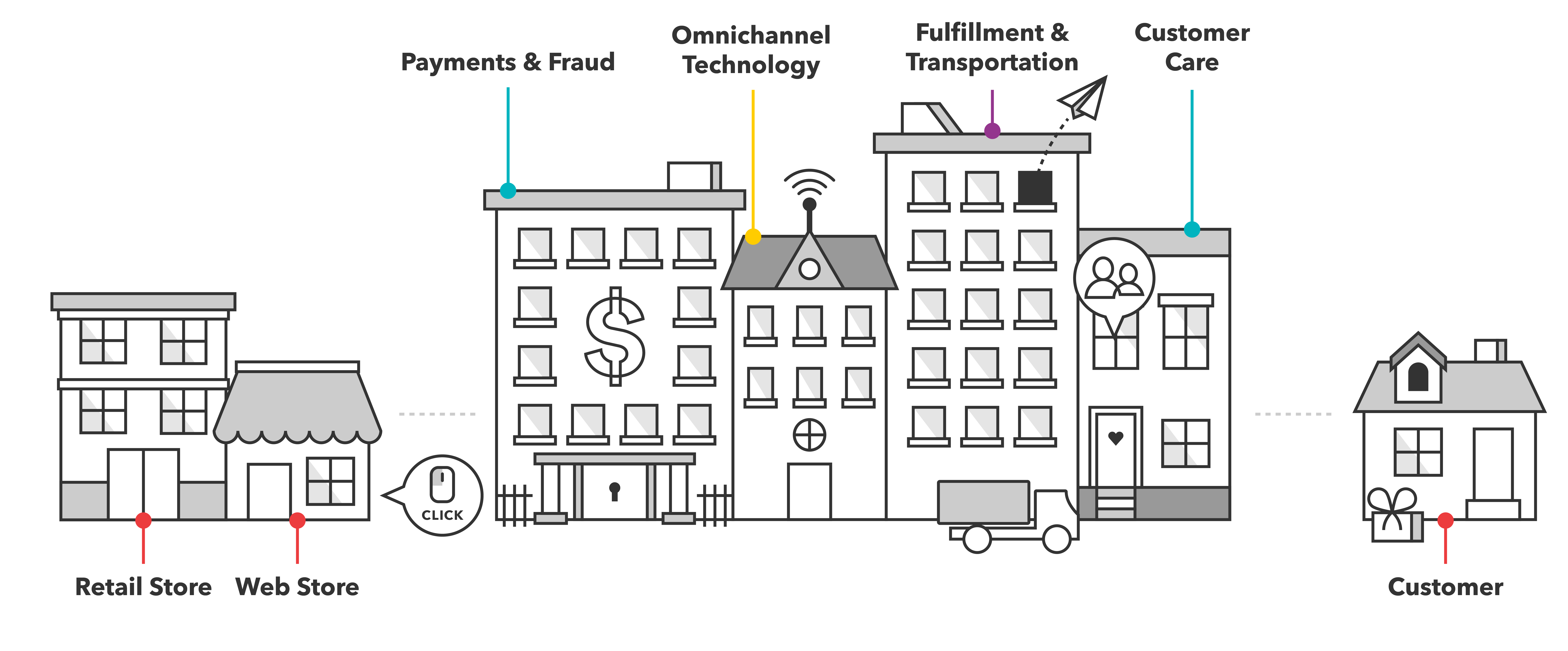 Customer Care: Cultivate Loyal Customers
Through peak seasons and everyday interactions, we proudly represent your brand and help you cultivate a base of loyal, happy customers. Whether engaging with customers via phone, email, chat, or social media, our customer care agents are trained to be much more than just problem solvers. They're brand advocates who are focused on building relationships with your customers to keep them satisfied and coming back for more.
Grow Your Retail Business Faster and More Profitably
In a retail world where consumers' expectations continue to rise and Amazon continues to gain market share, you need a partner with the unified commerce expertise to make your business competitive. Radial levels the playing field for retailers in the age of Amazon so you can deliver an exceptional customer experience, build lasting customer loyalty, and boost your bottom line.
For additional information on how Radial and Guidance can help you,contact us today.